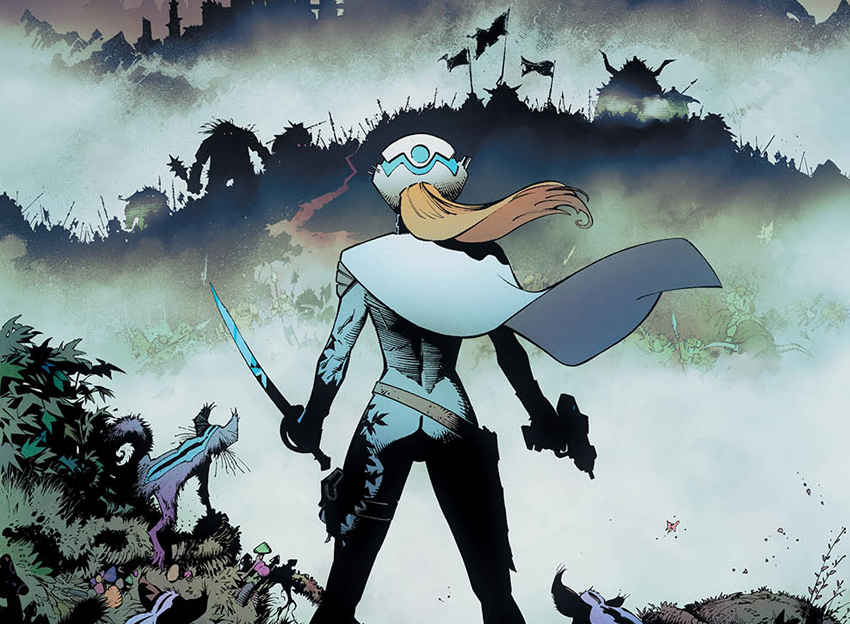 You had to have been blindfolded for the last few weeks to have missed all the buzz around Bird Box. Besides for just being a thrilling good time, the post-apocalyptic Netflix original thriller starring Sandra Bullock was damn good business. Netflix usually guards their viewership numbers rather strictly but for this they were willing to brag a little as the streaming video giant revealed that over a staggering 80 million people had watched the movie. That was a week ago, so expect that number to be even higher now.
With that kind of ridiculous success, it comes as no surprise that Netflix and Bullock want to keep working together. And that's where Reborn comes in. Created by superstar writer Mark Millar (whose work has inspired some of the biggest comic book blockbusters of the last few years, e.g. Civil War, Kick-Ass, Old Man Logan, Kingsman: The Secret Service, Wanted) and legendary artist Greg Capullo (Batman, Spawn), Reborn is 2016 Image Comics 6-issue miniseries.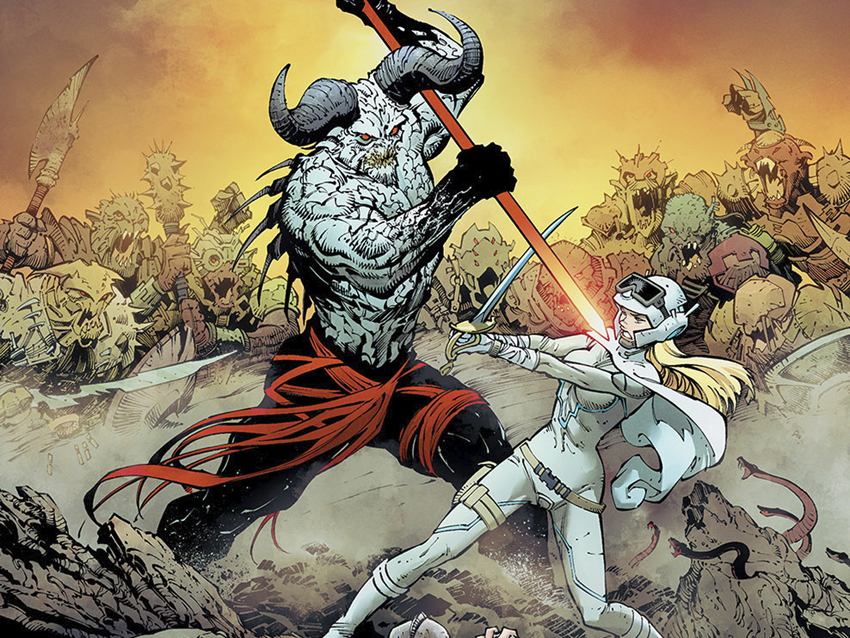 The story follows Bonnie Black, an elderly widower who dies only to discover that the afterlife is a dark sci-fi/fantasy world, called Adystria, which is gripped in an eternal war between good and evil. Reborn as a younger version of herself, Bonnie reunites with her dad, Tom, and her childhood dog, Roy-Boy, and sets out on a quest across this ravaged land to find her husband who had been killed many years before.
Netflix has tapped Bullock to play the lead role of Bonnie Black, while The LEGO Batman Movie director Chris McKay will helm. With McKay also attached to direct a live-action Nightwing movie for Warner Bros, it's unclear which project will get tackled first. There's also no word on who will script, but I wouldn't be surprised if Millar himself wasn't involved. This production is part of the massive deal Netflix signed with the Scottish writer to attain the rights to all of his Millarworld properties (with the exception of Kick-Ass and Kingsman). Netflix is both adapting his existing works (Jupiter's Legacy, American Jesus, Empress, Sharkey the Bounty Hunter, and Huck have already been tapped) and publishing new comics like The Magic Order with the intention to adapt them.
Last Updated: January 24, 2019