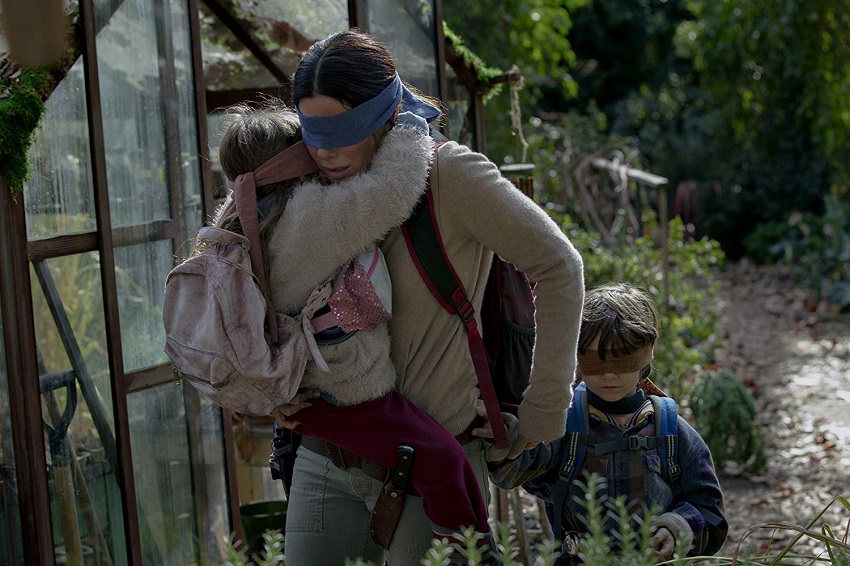 If there's one thing nearly everyone fears, it's not being able to see. When you can't see your mind conjures up all sorts of things from sounds and shadows around you while you make your way through the darkness, even though nothing's there that wasn't there a minute ago when you could see. Now imagine there is something there, and if you see it, you die.
Bird Box is the upcoming Netflix Original horror/drama that features a host of top-notch talent. Directed by Susanne Bier (The Night Manager), and with the screenplay by Eric Heisserer (Arrival), it stars Sandra Bullock, Sarah Paulson, John Malkovich, and Trevante Rhodes. Bullock stars as the mother of two young children who must undertake a perilous journey to safety in a devastated world following the emergence of mysterious creatures that, should you see them, will force you to take your own life.
The official plot synopsis is as follows:
When a mysterious force decimates the world's population, only one thing is certain: if you see it, you take your life. Facing the unknown, Malorie [Bullock] finds love, hope and a new beginning only for it to unravel. Now she must flee with her two children down a treacherous river to the one place left that may offer sanctuary. But to survive, they'll have to undertake the perilous two-day journey blindfolded.
Now before you tell me this sounds an awful lot like The Quiet Place, I'd like to point out that it's based on Josh Malerman's debut novel of the same name which was published four years earlier, in 2014. Anyway, let's take a look… wait, is that a poor choice of words in this case?
If I'm being perfectly honest I'm not that impressed by what I've just seen because despite the pedigree of the people both in front of and behind the camera, what I'm seeing just doesn't pique my interest. I've seen hundreds of "mom saving her kids" thrillers over the years and the sight aspect of this movie just comes across like a forced contrivance. I wanted to avoid A Quiet Place comparisons, but its hearing-based monsters are far more plausible to me than monsters that make you see your deepest fear and then kill yourself – I get suspension of disbelief but it's just that one step too far.
I don't think this looks bad by any stretch of the imagination and the drama side of the movie does look good, I just don't see anything that makes me think this is something I really need to see – which is practically criminal given the cast involved. What do you think?
Bird Box is due to premiere on Netflix on 21 December, so it's technically a Christmas movie.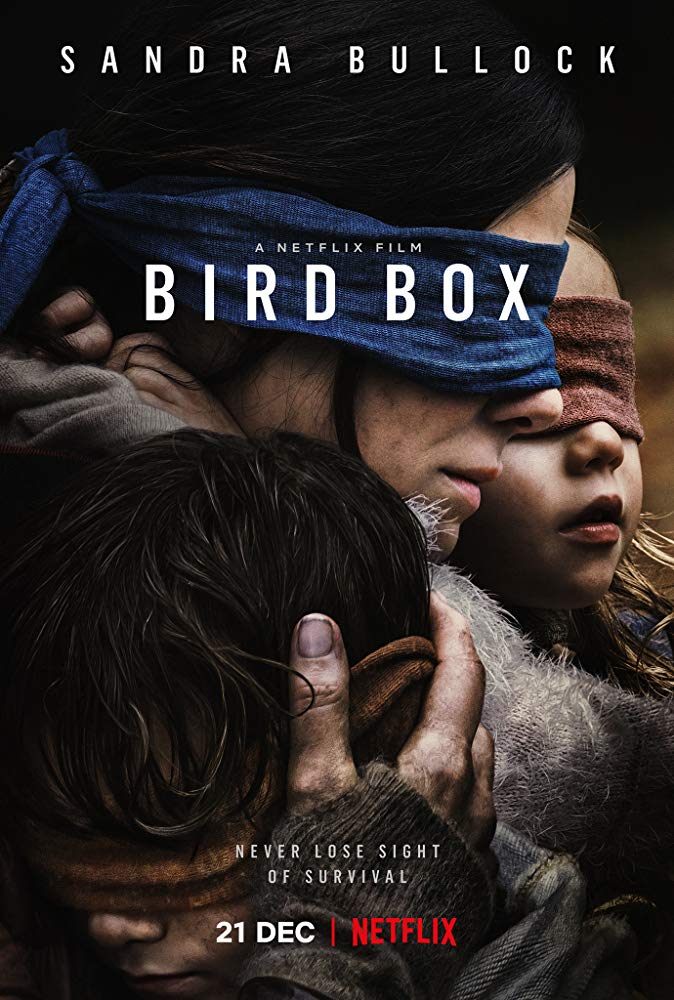 Last Updated: October 25, 2018