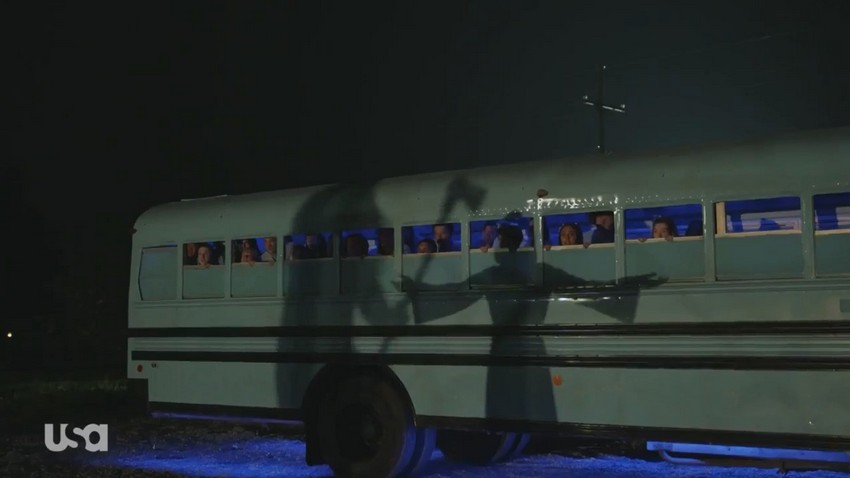 We got our first glimpse of the upcoming TV series spinoff for The Purge franchise just a couple of weeks ago with a first teaser trailer. However, at San-Diego Comic-Con last night we really got to know more about the show. And it sounds creepy as hell.
Franchise creator James DeMonaco was on-hand with members of the series cast, showrunner/exec producer Thomas Kelly and director/exec producer Anthony Hemingway for a Q&A panel that kicked off with a flashing message o screens declaring that "For the next 58 minutes all questions will be legal." It was revealed that this series is set approximately 10 years after the events of The First Purge, the prequel feature film currently playing in cinemas which deals with the origin story of how the "Founding Fathers" of America convinced a country to allow one night a year in which all crime – including murder – is legal.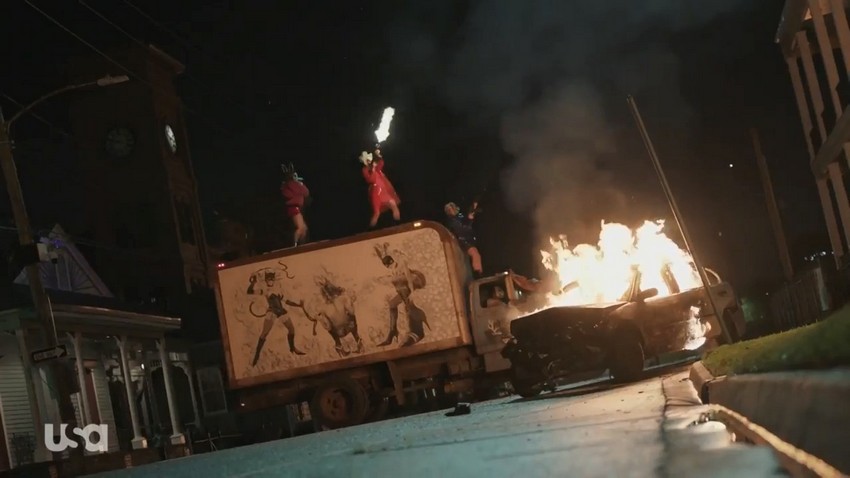 According to DeMonaco, the reason why a 10-episode TV series format was looked at instead of just another movie in the very successful four-film strong franchise, is time as it allows them to show more of this world than ever before.
We see how this society exists within the Purge landscape, how people act towards each other in this world. It's a much more polite society. … And also questions we've been asked. What happens in hospitals on Purge night [for example].
A new trailer was unveiled that showed off some of these newer aspects, including the introduction of Purge cult who voluntarily let themselves be purged. Series star Gabriel Chavarria plays a marine who returns home to rescue his sister from such a cult, run by an enigmatic leader played by Fiona Dourif. Lili Simmons' wealthy young socialite sees herself getting into a sticky situation due to her anti-Purge leanings, while Hannah Emily Anderson plays another anti-Purge character who ventures out on Purge night for the very first time after spending years locking herself up. Meanwhile, Colin Woodell plays a young husband who finds his marriage tested when he starts throwing in with the pro-Purge crowd at his work in order to get a promotion, while Amanda Warren plays a hardworking woman who hires a "Purge assassin" for the night to help her break through the corporate glass ceiling in the bloodiest way possible.
And there will be blood, as Kelly revealed that the franchise's move to the small screen has not meant they needed to curb its violent excesses. He especially cautioned viewers to keep an eye out for something or someone called "The Bloody Nun". Sounds delightful.
The 10-episode The Purge TV series will debut in the US on 4 September 2018.
Last Updated: July 22, 2018