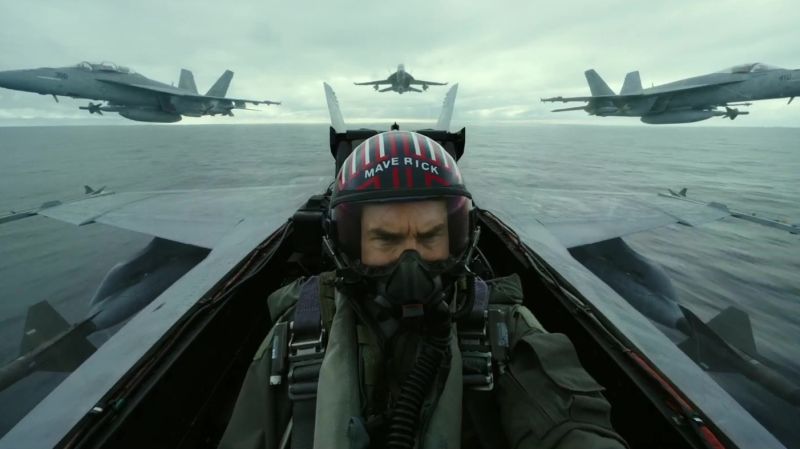 IT'S TIME TO FEEL THE NEED! THE NEED FOR SPEED… AGAIN! Yes, it's barely the first day of Comic-Con and we've already got two big surprises. The first happened minutes ago when it was revealed that Edward Furlong would be returning for Terminator: Dark Fate during the panel for the Paramount film. But managing to upstage even that reveal, as the Terminator panel ended, audiences still hanging around were suddenly greeted by none other than a grinning Tom Cruise who took to the stage in Hall H!
There had been no mention of Cruise at all on the Comic-Con schedule, but Paramount decided to take advantage of the spotlight to surprise fans with the very first trailer for Top Gun: Maverick. We've heard and seen next to nothing of the long-in-development sequel to the 1986 Tony Scott classic before now, but we're getting everything from great fighter jet action scenes to topless dude volleyball (of course!). So check it out below!
That doesn't tell us much, but early reports for this sequel claimed it is "set in a world of drone technology and fifth-generation fighters" and will be "exploring the end of the era of dogfighting". The film will also see Cruise's Maverick now being "a flight instructor, who takes Bradley Bradshaw (played by Miles Teller), the son of Maverick's late partner Nick "Goose" Bradshaw, under his wing."
As for what we can see here, well Cruise himself pointed out that "Everything you see in this film is real. We're working with the Navy. I wanted to give you an experience of being inside that aircraft." That's not 100% accurate as Cruise, being a civilian, was not allowed to dogfights in an F-18 for real, but he apparently tried to. In fact, as much as is possible, all the aerial stuntwork in this movie was really done, with as little CGI trickery as possible.
Top Gun: Maverick also stars Miles Teller, Jennifer Connelly, Jon Hamm, Glen Powell, Lewis Pullman and Ed Harris. It was directed by Joseph Kosinski (Oblivion, Tron: Legacy) and is scheduled for release on 26 June 2020.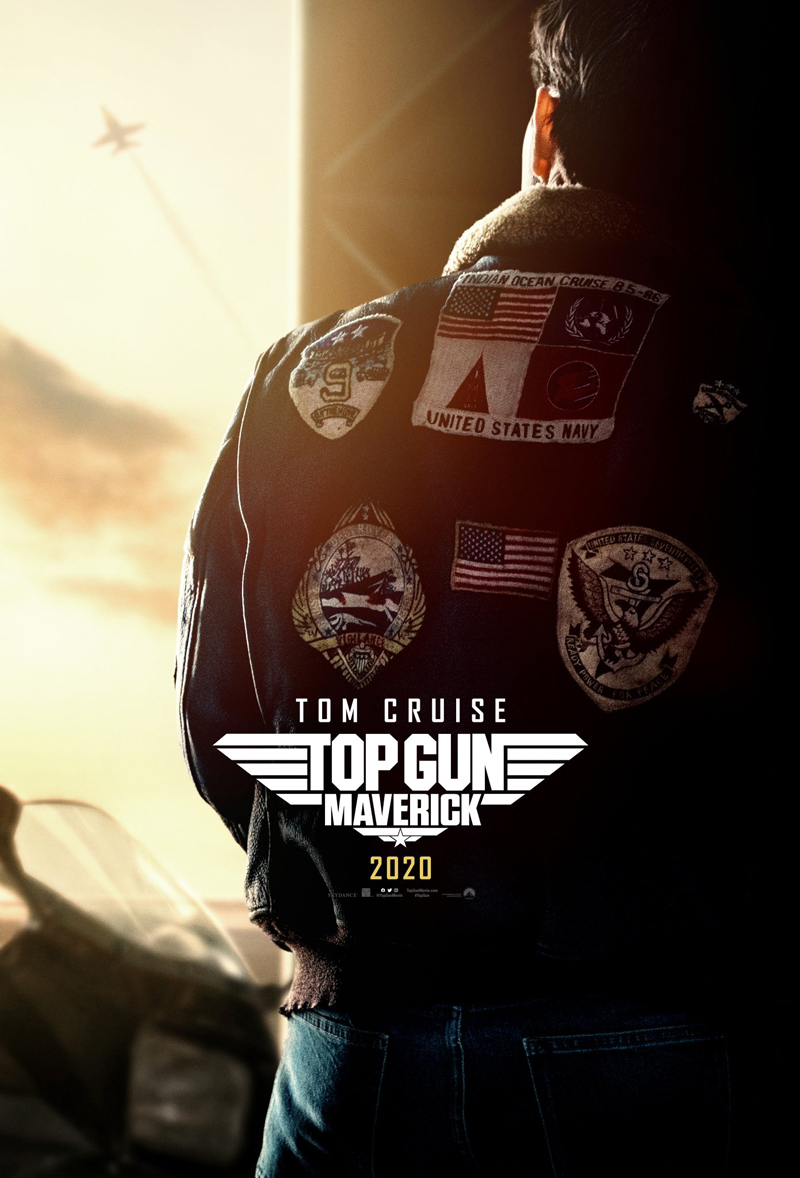 Last Updated: July 19, 2019