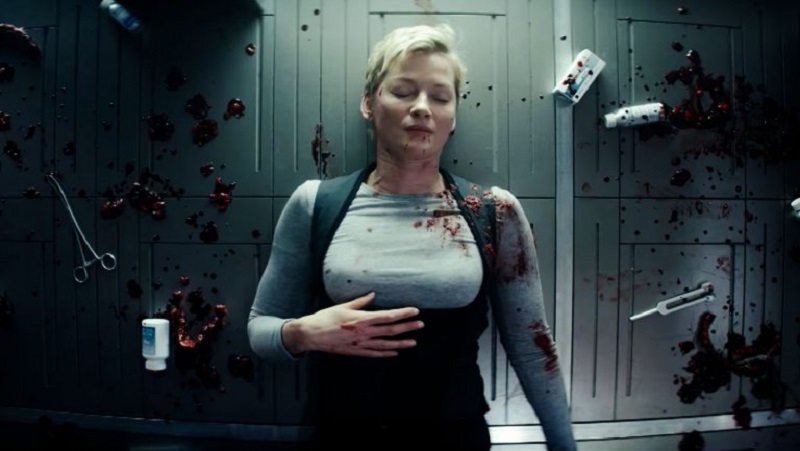 Some people have twisted minds. Take George R. R. Martin for instance. He seems to get a kick out of writing about characters that people love and then just killing them off leaving readers shocked and confused.
It's a talent though that goes beyond just his work in the popular Game of Thrones set of novels, but also into his other literary projects, like the sci-fi series Nightflyers. A theme which appears to have been carried over to its new TV adaptation, because based on the trailer, I have no idea what is going on:
This is the second trailer we have gotten to see of the new Netflix series, this time with the trailer actually taking us a little further into the characters and the story. Not that it helps much with knowing exactly what is going on. While that first trailer very much reminded me of Event Horizon, this second trailer has a lot more of a pure sci-fi feel to it rather just straight out horror (like Interstellar or Netflix's other sic-fi show Lost in Space). Let's hope neither element is lost in the final product and we get the best parts of both when the series finally releases. A release date which Netflix has yet to announce, so we could still be a long way from seeing this on our screens.
I guess comparing Martin's work here to his or other previous projects is perhaps a little disingenuous to the man who actually wrote his first Nightflyers novel way back in 1983, so perhaps it's more like all those others works were copying him. Despite its age though, its story still holds up well with its concept of scientists out to find other life forms in the hope of saving the human race.
Nightflyers stars Gretchen Mol, Eoin Macken, David Ajal, Sam Strike, Maya Eshet, Angus Sampson, Jodie Turner-Smith and Brían F. O'Byrne. I guess we should start placing betters already on who will survive and who will die by the time the first season comes to an end.
Last Updated: July 23, 2018