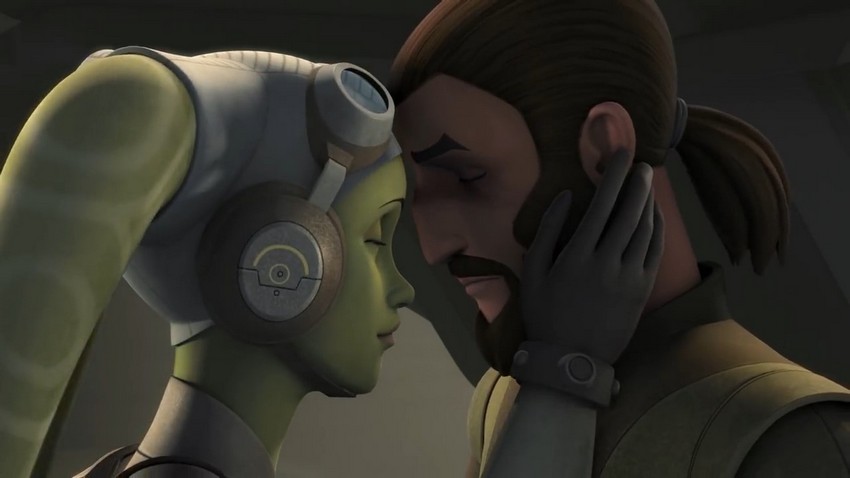 All good things must come to an end. This is something we were reminded of twice at the 2017 Star Wars Celebration in Orlando, Florida this weekend past. Our first reminder came courtesy of Luke Skywalker in that immensely exciting first trailer for The Last Jedi, indicating that he feels the days of the lightsaber wielding religious orders is numbered. The second reminder came a day later, when Star Wars Rebels executive producer/creator director Dave Filoni took to stage during a panel for the popular animated show to unfortunately reveal that the upcoming fourth season of Rebels would be its last.
Filoni had been the showrunner on Star Wars Rebel's animated predecessor Star Wars: The Clone Wars, which ran for six seasons across five years. As to why Rebels is ending its acclaimed, highly-rated run two seasons short of that mark, Filoni revealed that "It's my decision, as the creator of this show with Simon [Kinberg], that Season Four is the final season of 'Star Wars Rebels."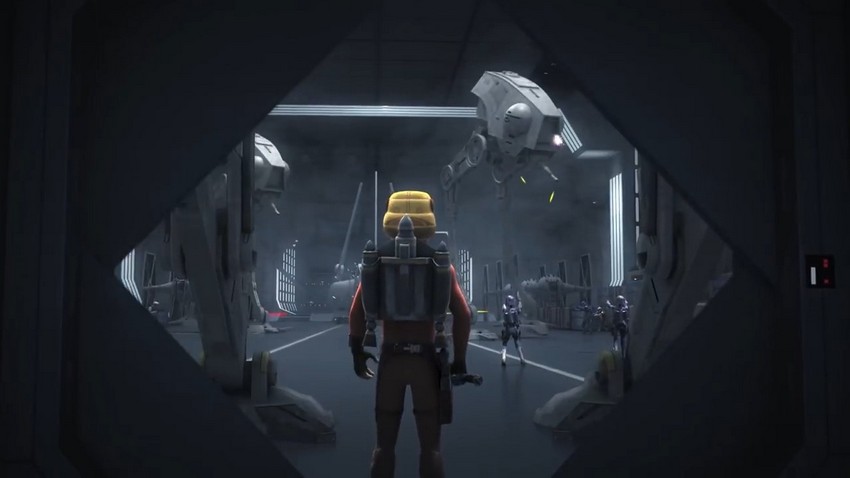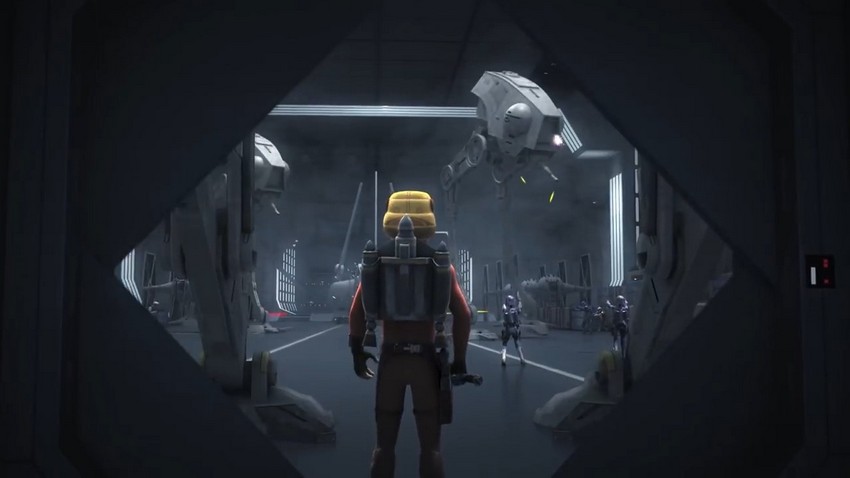 "I know, I know. But I firmly believe that each generation needs to have their own piece of 'Star Wars,' and I feel that this show for a lot of kids growing up with it, is very much as much a part of 'Star Wars' as any of the movies, and I really appreciate that love for you guys. And I feel creatively that I can make this story about these characters the most meaningful it can be by arcing it to where I can get to the end with this season."

"So, I now that's tough. That's tough for me, but believe me, I can say I know what it's like when I don't get to end a series, [laughs] and what happens when you don't end a series is that you end up making T-shirts, and you have to prolong it, and it wasn't as fun.
Even though I'm going to miss Rebels, I can fully understand and respect this decision. Rebels is set between the events of Episode III and Episode IV, and follows a ragtag group consisting of the lost Jedi Kanan Jarrus, his padawan Ezra Bridger, ship captain and Rebel leader Hera Syndulla, disgraced Mandalorian Sabine Wren, proud warrior Zeb Orrelios and veteran clone trooper Rex, with their loyal droid Chopper. With it filling in the gaps after the Jedi purge by the Empire, and showing the fledgling early stages of the Rebellion, sooner or later it was going to start encroaching on the timeline of Star Wars: Episode IV – A New Hope, which would make things very tricky as clearly Ezra and co were never mentioned in the original movies.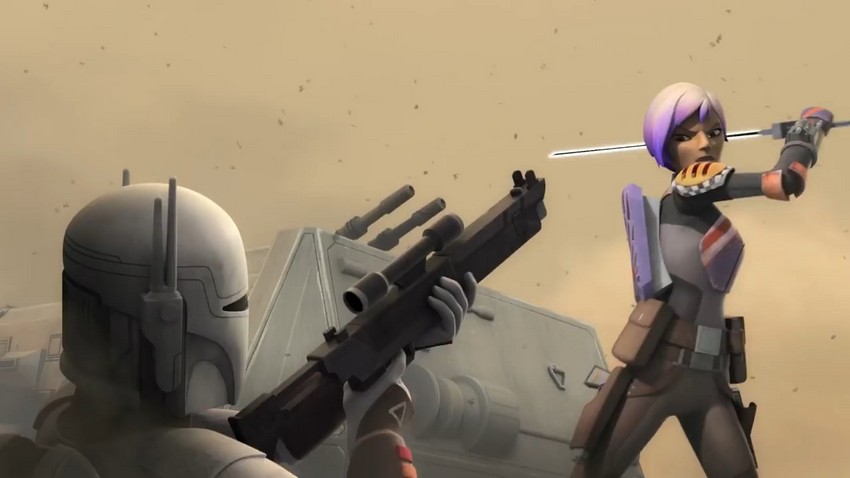 But while that gives a very valid logistical and narrative reason to end this, this is still Disney we're talking about here. They're not in the business of just outright discarding things that make them money, so I'm certain that a follow up project set in a later time – perhaps filling the 30 year gap between Return of the Jedi and The Force Awakens? – is already in the pipeline. Filoni even hinted as much when he told the Star Wars Celebration audience that "Believe me, this show represents by no means the end of anything we're doing in animation, of course."
As for exactly what the end of Star Wars Rebels will actually look like, we got our first glimpse at it thanks to the season 4 trailer that was unveiled as well. And if the voiceover provided by Hera is any indication, we're in for a rather emotional send-off. We already had some of that in season 3 with Darth Maul's final fate revealed, but it appears that things will only get heavier for our band of heroes.
The fourth and final season of Star Wars rebels is scheduled to premiere on Disney XD on 27 September.
Last Updated: April 18, 2017