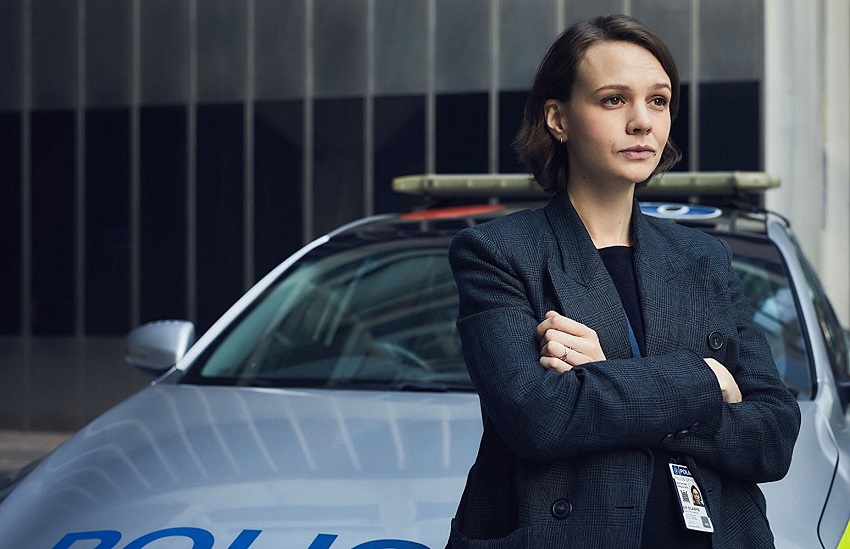 Not to be confused with the 2004 crime thriller of the same name starring Tom Cruise and Jamie Foxx, although you won't be any the poorer should you watch it because it's rather good, the Collateral I'm talking about is a BBC miniseries. It's currently airing in the UK and will end its run on 5 March, after which it heads to Netflix for the rest of the world to see.
The series, created by David Hare (The Hours, The Reader) and directed by S.J. Clarkson (Jessica Jones, Orange is the New Black), is a crime drama starring Carey Mulligan (An Education, Never Let Me Go), and if you're a regular watcher of British series you'll also notice the familiar faces of  John Simm, Billie Piper, and Jeany Sparks among others.
Mulligan portrays DI Kip Glaspie, who's tasked with investigating the seemingly random killing of a pizza delivery man. Refusing to accept that this was just a simple, senseless killing over the course of four days (and four episodes) she digs deeper, uncovering a web of conspiracies in the process.
The official plot synopsis is as follows:
Set over the course of four days in London, Collateral explores the spiraling repercussions surrounding the fatal shooting of a pizza delivery man. Detective Inspector Kip Glaspie (Carey Mulligan) refuses to accept that this is a random act of violence, and is determined to discover if there is a darker truth.
I often find UK-based police series to be a welcome change of pace from the lengthier US-based police procedurals as they tackle a single case over a few episodes in a season, so let's take a look:
To be perfectly honest while watching the trailer I did find some of the plot points and dialogue to be a bit clumsy and unsubtle. However that could just be because it's a trailer – the pedigree of both the people in front of and behind the camera certainly can't be questioned. If you enjoy whodunnits this looks like a good, bite-sized piece of entertainment that won't overstay its welcome.
What do you think?
Collateral will air its 4-episode-long first season on Netflix on 9 March. It also stars Nicola Walker, Nathaniel Martello-White, Hayley Squires, Ben Miles, Kim Medcalf, Saskia Reeves, Ahd Kamel, Brian Vernel, and Kae Alexander.
Last Updated: February 20, 2018