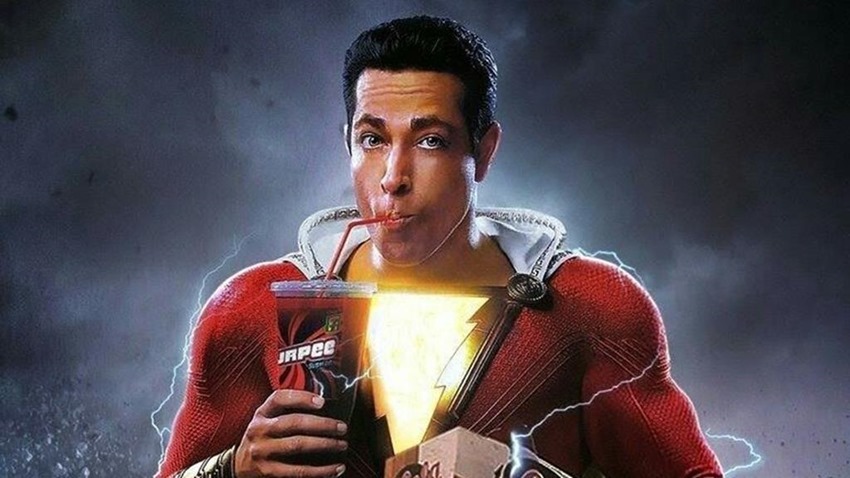 In obvious news today, it turns out that movie costumes aren't exactly cheap to make. You've got to first settle on a design, find a company to produce it and hire a goon to pour the actor out of it once a day of shooting has wrapped up. For DC's Shazam, which is basically what happens when somebody makes a Superman movie where the main character isn't a sulking superhuman whose greatest strength is creeping people out with a CGI top lip, that wardrobe cost was pretty high.
In fact, it cost the better part of $1 million to make each of the Shazam costumes. Each of them, as the flick wound up with ten super-suits for the film shoot. Speaking to Total Film via CBR, costume designer Leah Butler broke down the build process of the costume and how they earned such exorbitant price tags. "It took 16 weeks to build the costume," Butler said.
We had to scan [Zachary Levi's] body and start building the costume even before he started his very strict regime – his diet and working out… Each suit costs, oh boy, upwards of a million? We have ten suits.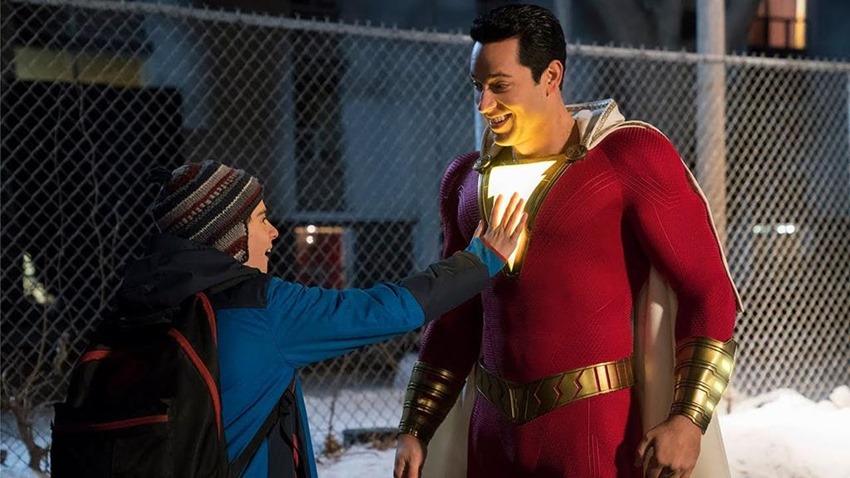 The exterior suit is a spandex suit that goes over a musculature suit, and each muscle has been sculpted on the body of Zach so it accents and highlights his shape and size. There is actually a battery in the back – we luckily had a cape to cover it all up or I don't know where we would have put all that stuff – and it is remotely lit through a switchboard operator. There is wiring throughout the costume. It's a 26-volt AA rechargeable battery. It lasts about two hours at full charge.
Greek and Roman design influences, fancy electrical effects and custom raised textures all added to the cost of the Shazam costume, but it was a price that director David F. Sandberg was more than willing to pay for his vision of the big red cheese. "I never saw a price tag so I don't know the exact number," Sandberg said on Twitter.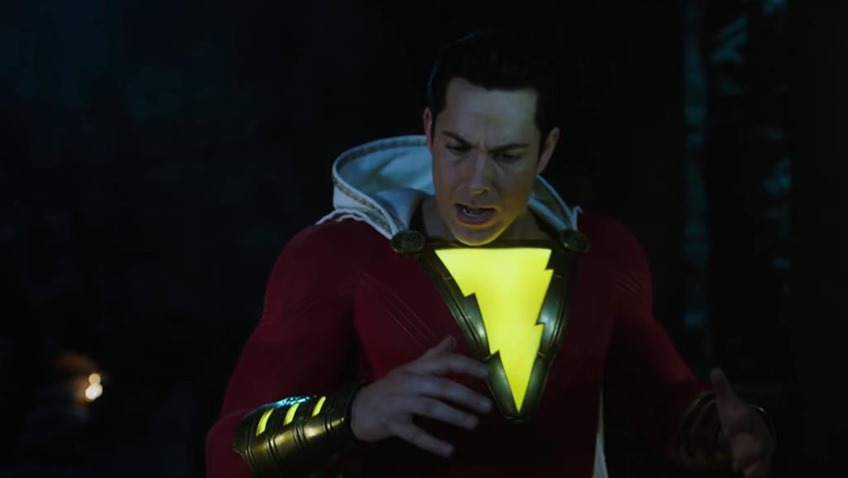 Wouldn't surprise me though. The thing is that it's not the price for one suit. In developing a suit like this you basically have to build it several times over to get things right. Like there were many different bolts made. Ones with different bolt shapes, ones with different ways of lighting up, etc. There were different versions of the fabric made in different shades, different patterns, and so on and different version had to be camera tested.

So it's not like it's one million dollars in material, or that making one of these would cost that much. It's the whole process and making multiple copies and versions.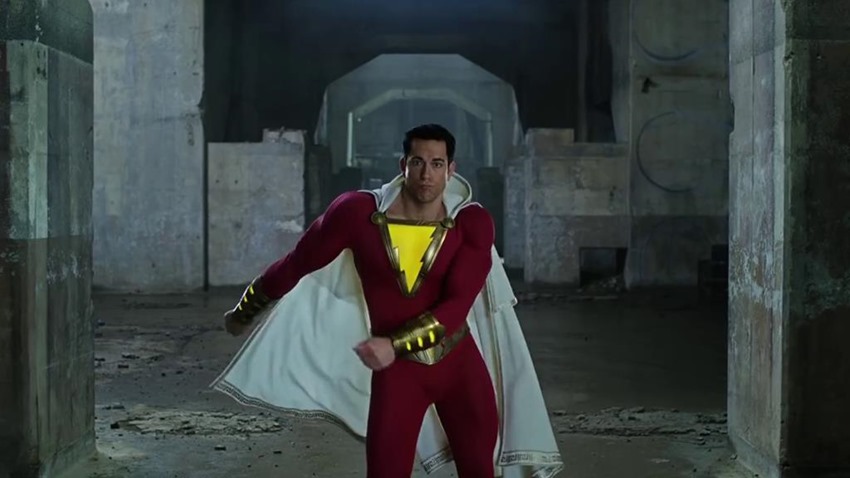 And once you nail down the design, the material and all other details you then have to make multiples and ones for stunts etc. Even during shooting you have to do upgrades. Like some of you have seen in early pics the boots were originally very different but those were falling apart and had to be redesigned. The internal wiring to light up the bolt and gauntlets turned out to be too thin and would break so that had to be updated with a new system and so on. The early gauntlets restricted Zac's hand movement too much.
The funny thing is, is that all of that aforementioned hard work will pay off for the cosplay community. That side of fandom has a knack for replicating big screen efforts on a shoestring budget, with the more recent Batman films being a prime example of this. That million-dollar costume that Ben Affleck wore in Batman V Superman? If you were looking to make one yourself, you'd find that screen printing, upholstery foam and a replica cowl won't set you back too much if you're prepared to put in the effort, otherwise you could purchase such a costume wholesale for around $1500 easily.
Heck, cheaper options than that exist, and they'll make you look like you've stepped right off of the screen. Which is why I can't wait to see how fans replicate the Shazam look (for the love of all that is holy, don't call him Captain Marvel as even DC can't win a fight against Mickey Mouse) when the film arrives in April. Now pass me that roll of upholstery foam so that I can craft a screen accurate super gluteus maximum. More. MORE.
And while you're trying to get that image out of your head, check out this really cool new "sneak peek" TV spot that dropped last night in anticipation of a brand new full trailer scheduled to hit on Tuesday.
Last Updated: January 21, 2019