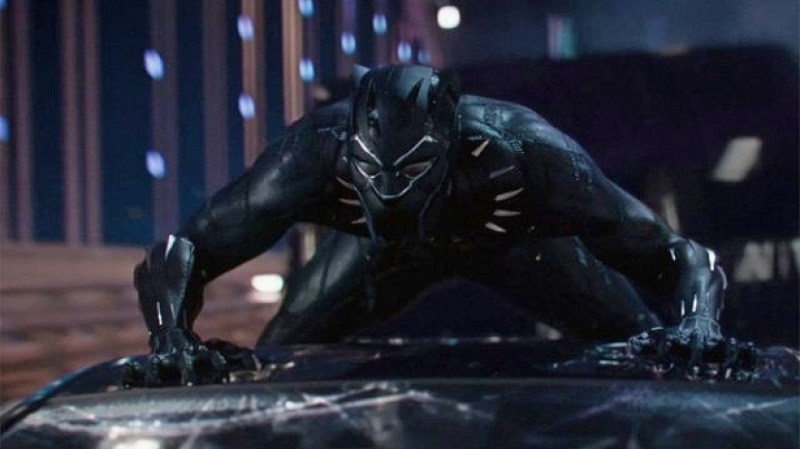 One of this year's most anticipated movies is Marvel's Black Panther – a movie that finally breaks the 'mostly white cast' mould of superhero movies and offers something refreshingly different. The character of Black Panther was first introduced into the Marvel Cinematic Universe in 2015's Captain America: Civil War, and during that movie South African fans (including us reviewers) lost their minds when we heard one of our country's official languages, isiXhosa, spoken by local acting and directing legend John Kani.
In Civil War Kani played King T'Chaka, father of Chadwick Boseman's T'Challa aka Black Panther, and on a recent radio broadcast the screen veteran explained how the use of the language was woven into that movie as well as the upcoming Black Panther solo movie:
There is a scene [in Civil War] where my son Chadwick Boseman who is the Black Panther, I am talking to him and Ramanoff, and when I am left with my son I had just said to him 'I miss you, my son, I haven't seen you in a long time'. I stopped and asked the director, why am I speaking English to my son? So many of the scenes between us, we added a word or two in isiXhosa. Now when I was cast to play again in the Black Panther I had already been asked what or how would you say this in Xhosa. There are moments and words that are dropped all over the place to locate that these people's indigenous language is not English.
You can listen to the full interview below:
I really like that! Though I am sure that some die-hard fans may not. After all, Wakanda is supposed to be entirely made up, so having a real African language may remove a certain mystery. I love it though and with a cast made up of so many awesome South African actors, it makes a whole bunch of sense to me.
Black Panther is out on 16 February.
Last Updated: January 23, 2018