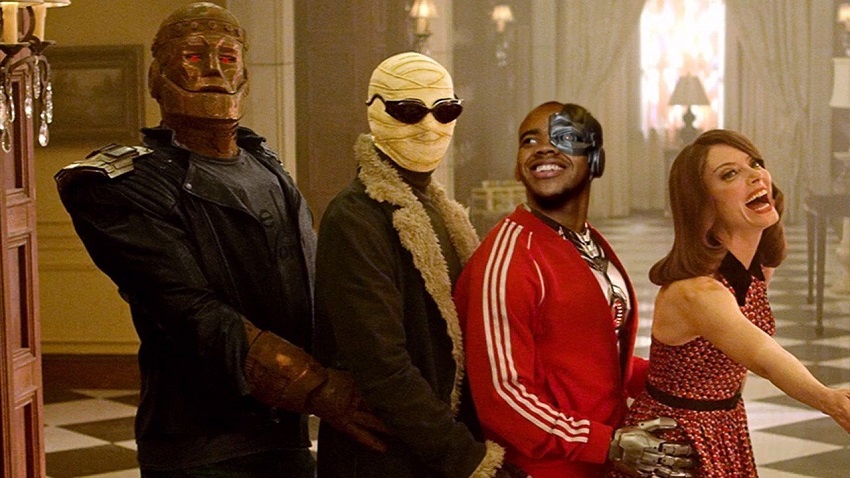 Just ahead of the show's official premiere date of – let me check my calendar – …uh… today, DC Universe has released an extended trailer slash featurette for their second original DC Comics-based series, The Doom Patrol. The reason I say featurette is because it gives us our best look yet the members of the misfit team, barring their appearance in Titans, along with a surprising amount of their tragic backstories.
For those who don't know, the Doom Patrol were created by writers Arnold Drake and Bob Haney and artist Bruno Premiani, and first appeared in print back in 1963 in issue 80 of 'My Greatest Adventure', before receiving their own self-titled series in 1964. Since then the World's Strangest Heroes have had a number of writers across its various incarnations, including Grant Morrison, John Byrne, and most recently Gerard Way.
One thing has remained constant though, and that's the fact that the team always consists of a bunch of super-powered misfits whose abilities and various traumas cause them to feel alienated from the rest of society, but who always find a home with one another – and that's the case here too:
I'm rather surprised at the tone of this trailer because up until now everything we've seen of the show has been breezy and lighthearted, whereas this went deep, dark, and stayed there. It's clear to me that, much like the various comic book series based on the team, Brendan Frasier's Robotman will be the heart of the series while he searches for his own – much like the Tin Woodman from the Wizard of Oz.
Much like the aforementioned Titans there's some wonky CGI on display, but overall it looks pretty good on that front. I really like that the characters are all completely distinct from one another, yet they all find a way to help and support each other as they come together to form this dysfunctional family. And save the world in the process.
Titans really surprised me with just how good it actually was overall, the Doom Patrol gave a solid and fun-filled first impression during their appearance in that series, so this trailer makes me really keen to see more of this team as they head off on their own adventures.
The show's official synopsis is as follows:
DOOM PATROL reimagines one of DC's most beloved groups of Super Heroes: Robotman aka Cliff Steele (BRENDAN FRASER), Negative Man aka Larry Trainor (MATT BOMER), Elasti-Woman aka Rita Farr (APRIL BOWLBY) and Crazy Jane (DIANE GUERRERO), led by modern-day mad scientist Niles Caulder aka The Chief (TIMOTHY DALTON). Each member of the Doom Patrol suffered a horrible accident that gave them superhuman abilities, but also left them scarred and disfigured.

Traumatized and downtrodden, the team found their purpose through The Chief, coming together to investigate the weirdest phenomena in existence. Following the mysterious disappearance of The Chief these reluctant heroes will find themselves in a place they never expected to be, called to action by none other than Cyborg (JOIVAN WADE), who comes to them with a mission hard to refuse. Part support group, part Super Hero team, the Doom Patrol is a band of superpowered freaks who fight for a world that wants nothing to do with them.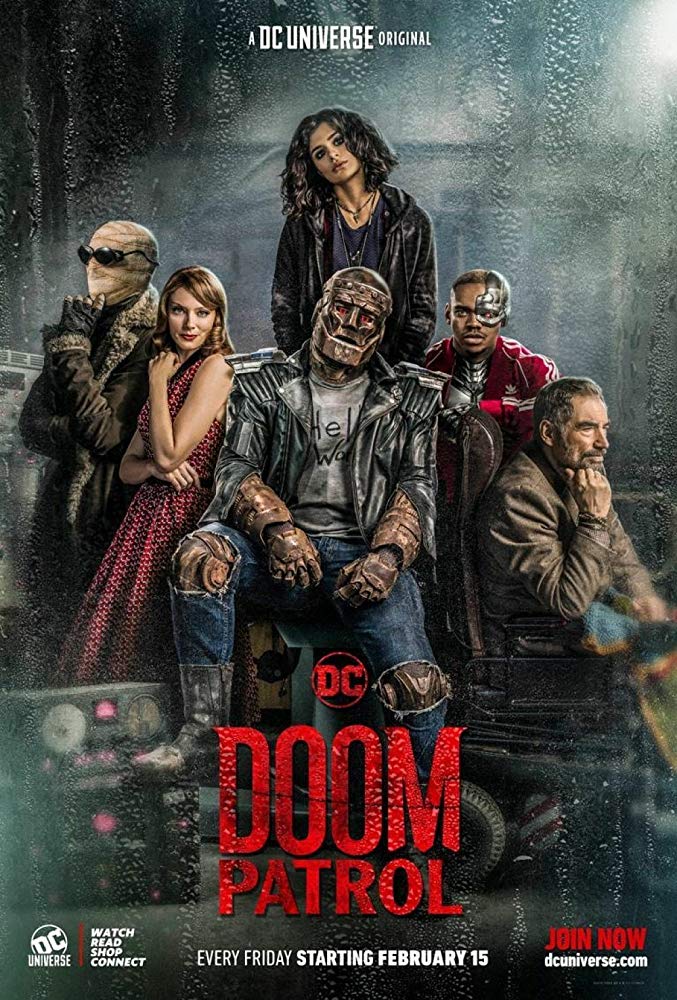 Last Updated: February 15, 2019