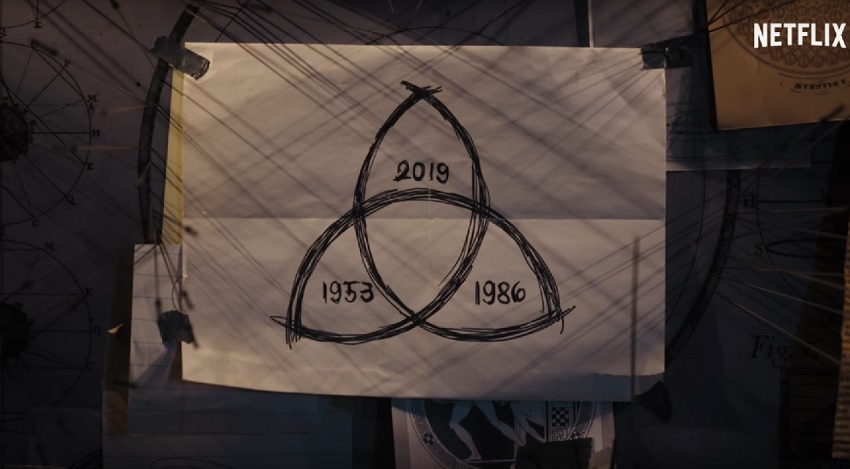 Probably the worst thing (#firstworldproblems) about the Netflix Original TV series release model is that we have to wait so long between seasons. Take for example last year's breakout hit Stranger Things. That was released in July 2016 and we have to wait until 31 October 2017 to get our next fix, and allowing for the same production period that means a potential season three would see an approximate February 2019 release. That's forever!
However Netflix has foreseen that need and are responding with Dark, a time-hopping mystery series in the same vein as Stranger Things. It's the streaming giant's first German-language Original TV series and is headed up by Baran bo Odar and Jantje Friese, the creative pair behind Who Am I and The Silence.
The official show synopsis is as follows:
The first German production from the world's leading Internet TV Network is set in a German town in present day where the disappearance of two young children exposes the double lives and fractured relationships among four families. In ten, hour-long episodes, the story takes on a supernatural twist that ties back to the same town in 1986.
The showrunners have said of the show:
"To work on an international series is an exciting and new experience for us. The opportunity to reach an international audience through Netflix is an incentive for us to explore German viewing habits and to push new boundaries. In doing so, we want to create a series that finds its fans both in Germany and around the world."
I think it's safe to say we're all reasonably familiar with American, Canadian and British TV series and what to expect from them. Non-English language series often have a different cultural aesthetic and storytelling approach, so I'm very interested to see what they bring to the table. Let's take a look:
The teaser doesn't really give us much to go on, and I'm perfectly happy with that because it's supposed to be a mystery after all. The fun is in seeing it unfold without knowing all the plot points from the trailers.
The dark and muted colours in the teaser compliments what looks like quite a bleak, almost fatalistic, approach to the story. While the show shares many obvious similarities with the aforementioned Stranger Things I think this is going to be much heavier and darker (no pun intended) overall, but I'm no less intrigued.
What do you think?
Dark is due to air on Netflix around the nebulous date of Winter 2017 – which I'm assuming is Northern hemisphere speak for December locally. Created by Baran bo Odar and Jantje Friese, it stars Louis Hofmann, Oliver Masucci, Jördis Triebel, Maja Schöne, Sebastian Rudolph, and Anatole Taubman.
Last Updated: March 3, 2017