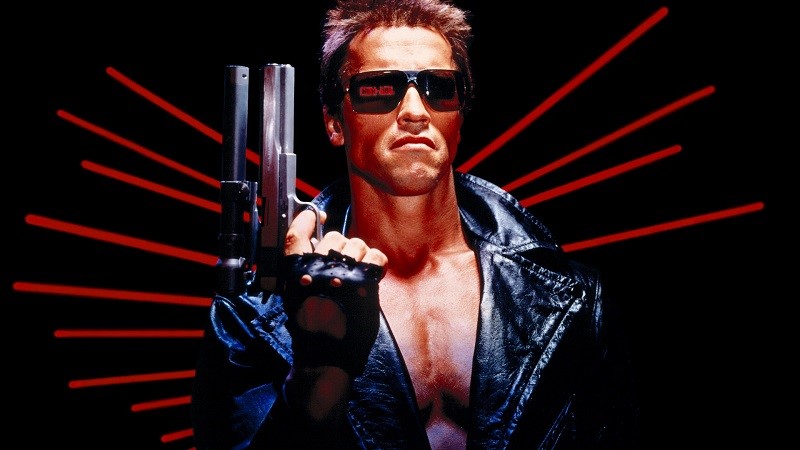 Do you want to feel old? The Terminator is somehow 35 years old. It's still one of the most iconic action movie franchises of all time, and you'll be hard pressed to find a movie goer who won't instantly recognise the opening beats of its main theme. The original would be a hard movie to top, but that's exactly what returning director James Cameron did in 1991 with Terminator 2: Judgment Day when he created a sequel that was better than the original – one of a very, very short list.
Since then we've had three attempts at recapturing the magic of the previous millennium on the big screen, all with varying degrees of critical and fan success, but ultimately falling short and leaving fans increasingly disillusioned every time talk turns towards reviving the franchise.
That's not surprising in an era of cheap cash-ins, and something the director of the upcoming sixth movie in the franchise, Terminator: Dark Fate, Tim Miller is all too aware of as he said in a recent interview with Variety about the movie that'll ignore the events of the last three movies and instead operate as a direct sequel to Terminator 2:
"If I was a nerd, and I am, I always imagine reading about plot or story and how I would feel as a fan. I can be objective that way, like I did with "Deadpool." When I read online when we announced the film, "'Terminator 6'? For f–k's sake, why don't they let it die?" I understand where those people are coming from. If it's not great, then we've had enough."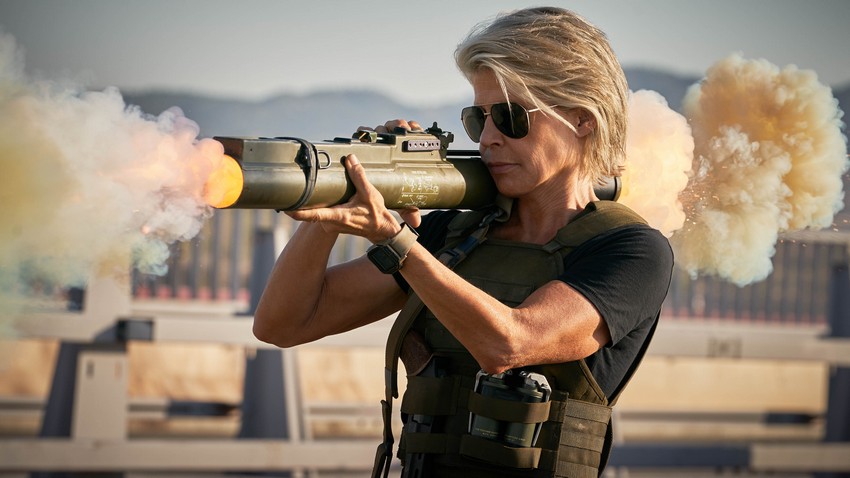 Deadpool catapulted Miller's career into the big time, and its smash success at the box office opened a lot of doors for the first-time director. One of those doors was a potential Terminator revival, and Miller had a very clear vision of what he wanted to see in a sequel:
"After "Deadpool" there were a lot of projects I could've chosen, but I really wanted to see Linda Hamilton come back to personally continue her story as Sarah Connor. Like James Cameron, I always find stories about women are much more interesting than men picking up guns. Jim's movies are grounded in reality and character and just happen to have time travel and robots. I'm wired the same way. I want to give the audience a story about Sarah and these new characters and make everything else as realistic as possible. I want to sit in the audience and believe that this s–t could happen to me. That's how I'm approaching it."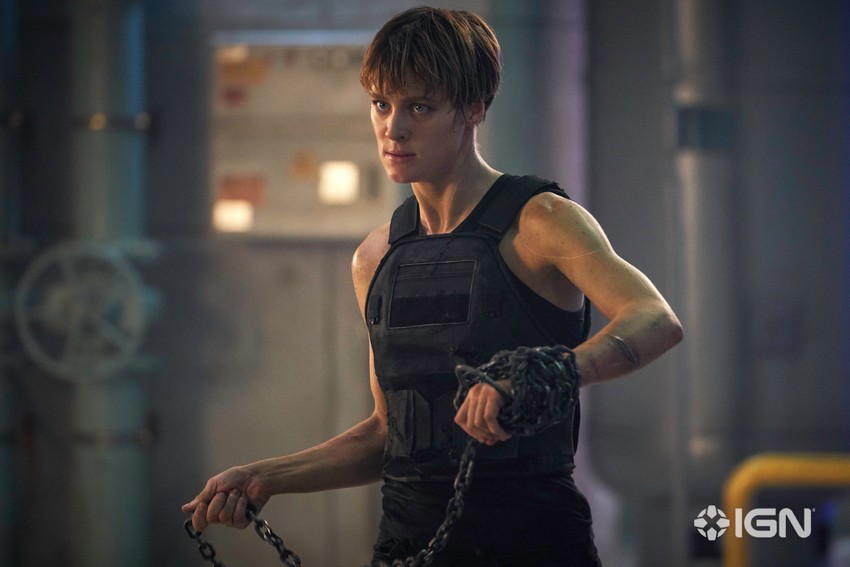 One interesting titbit that dropped during the interview was the fact that the idea behind Mackenzie Davis' character, the oddly-scarred Grace, originated from author Joe Abercrombie who, if you've read any of his work like I have, is a master of the "grimdark" genre of fantasy:
"Before we brought in screenwriters, we did a room with novelists at my request because they're world builders and we're reinventing the franchise. One was Joe Abercrombie [the "First Law" series], who pointed out that the "Terminator" films tend to have a trinity of main characters. One of those is the protector, the Kyle Reese character [portrayed by Michael Biehn in the original, Jai Courtney and Anton Yelchin in sequels].

Joe came out with this idea that a new protector from the future is a machine fighter. It's a painful life, and they're scarred and take a lot of drugs to combat the pain of what's been done to them. They don't live a long time. It's a very sacrificial role; they risk death to save others. And from the very first suggestion it was always a woman. We had to look for someone who has the physicality, but I'm very sensitive to actors. I didn't just want a woman who could physically fit the role but emotionally as well. Mackenzie really wanted to do it; she came after the role. She worked harder than anybody."
It's both a fresh idea and a logical progression of what the scattered remnants of humanity need to do in their fight to survive against the overwhelming superiority of Skynet in the future. Fight fire with fire so to speak, and it sounds like a damn cool concept too.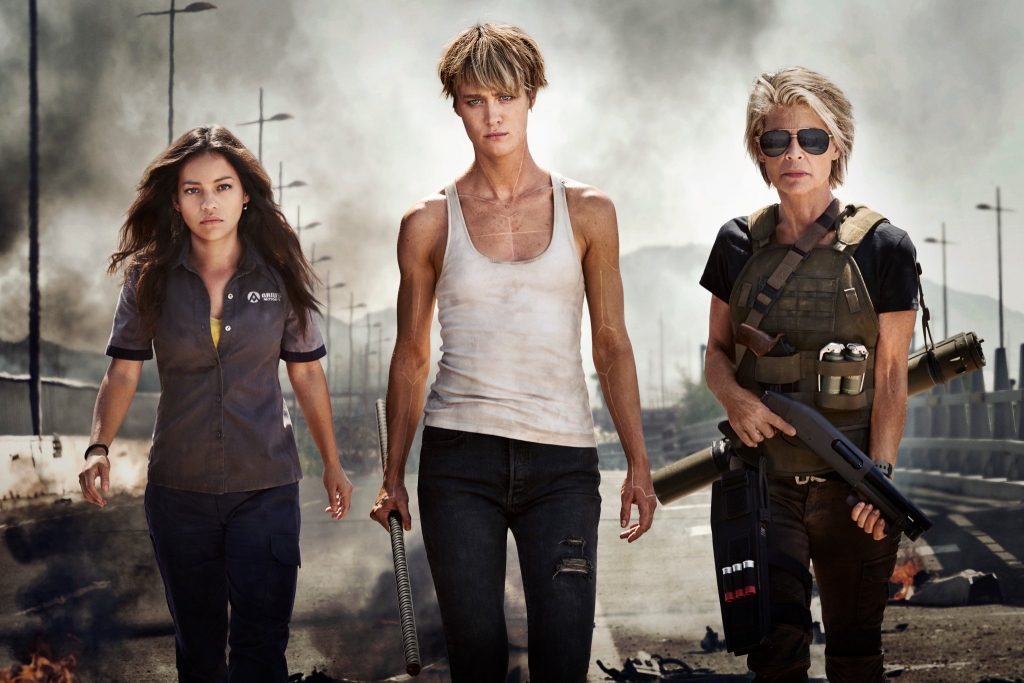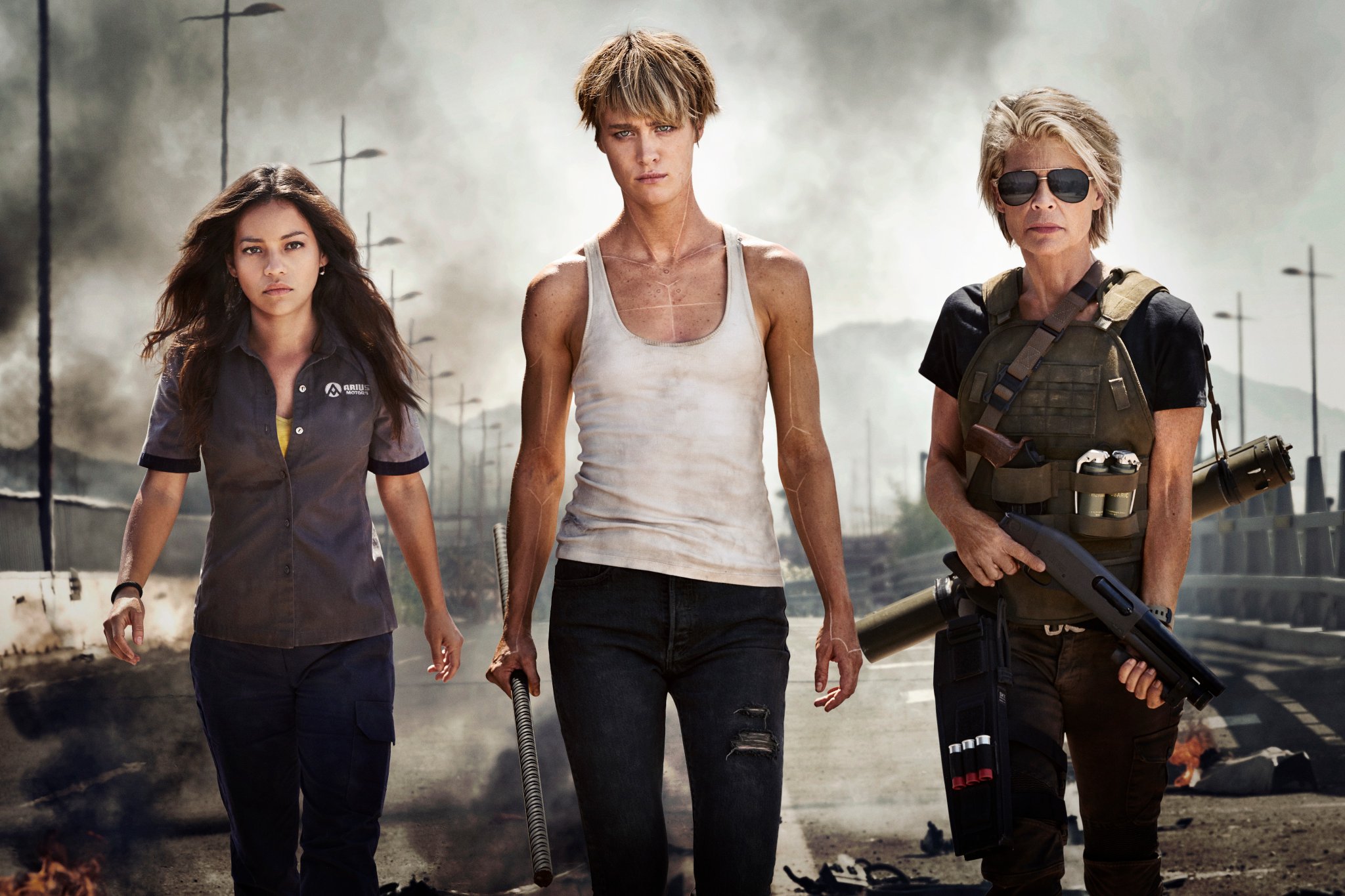 Miller was also asked about the push-back from certain elements in the internet fan base that took umbrage at Davis' inclusion as the new "protector", and seemingly overshadowing both Arnold Schwarzenegger who's returning as the iconic T-800 and Gabriel Luna's new Rev 9 Terminator model. He didn't mince his words:
"If you're at all enlightened, she'll play like gangbusters. If you're a closet misogynist, she'll scare the f–k out of you, because she's tough and strong but very feminine. We did not trade certain gender traits for others; she's just very strong, and that frightens some dudes. You can see online the responses to some of the early s–t that's out there, trolls on the internet. I don't give a f–k."
As always the proof will be in the pudding, and I've yet to hear a director say that their upcoming movie might not be the coolest thing ever made, but everything I've heard about the upcoming movie just adds to my hype levels. It sounds like an excellent blend of both the old and the new, and I can't wait for 1 November.
Last Updated: July 11, 2019