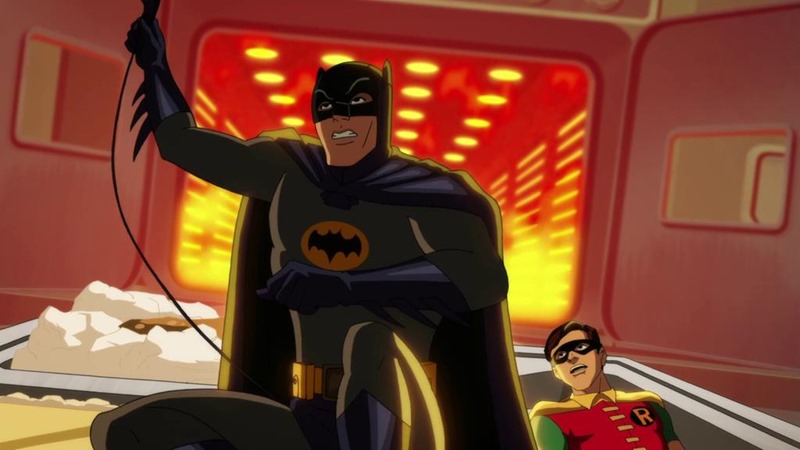 Who's the best Batman? Christian Bale's throat-cancer vigilante in motorcycle armour? Ben Affleck's DC Murderverse grim avenger? Val Kilmer and his tight rubber buttcheeks? Or Michael Keaton as a dark knight in Nike shoes? Answer: None of them. Because while Hollywood was shaping rubber muscles onto their A-list actors, there was Adam West.
Sure, his adventures may have been slightly…campy, but he was still the Batman that Gotham needed and deserved. A righteous crusader who fought against injustice with an array if repellant sprays and a sidekick in bright colours who was perfect as a bullet distraction. Adam West people. The realest Batman in any room.
And even though he may be 87 years old right now, Adam West is suiting up once again. In animated form that is, for Batman: Return of the Caped Crusaders. Here's the first trailer for this animated caper, that also stars Burt Ward as Robin and Julie Newmar as Catwoman. Holy blatant product placement Batman!
Oh my yes. The 1966 Batman series holds a special place in my heart. It's essentially the Naked Gun of superhero media, long before Deadpool ripped the genre a new one. It's an animated Batman film that nobody saw coming, not after recent releases that featured the grim and gritty dark knight that people are used to these days. After all, wacky and witty still has a place in the mythos of Batman.
Batman: Return of the Caped Crusaders will be out on Digital HD on October 11, Blu-Ray on November 1.
Last Updated: August 18, 2016