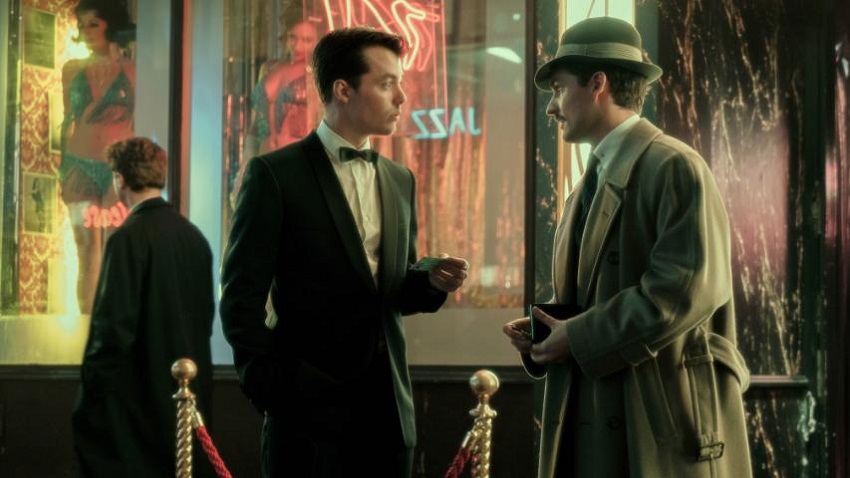 You've got the recently-ended Gotham (the prequel series about Batman's city), The CW's upcoming Batwoman (Batman's cousin), and soon Pennyworth (a prequel series about Batman's butler). I'm noticing a common thread here, and I'm pretty sure I'm not alone in thinking, "Stop pussyfooting around the character and just make a f*cking Batman series already."
Anyway, Pennyworth is the upcoming Batman-adjacent series about the adventures of a young Alfred Pennyworth created by Bruno Heller and Danny Cannon, and who worked together on the aforementioned Gotham. It's essentially a prequel series to the prequel series (prequelception!), with Jack Bannon (The Imitation Game) portraying Batman's eventual butler, mentor, and father figure.
The show's official synopsis is as follows:
DC origin story Pennyworth is a ten-episode, one-hour drama series based on DC characters created by Bob Kane with Bill Finger. It follows Bruce Wayne's legendary butler, Alfred Pennyworth (Jack Bannon), a former British SAS soldier who forms a security company and goes to work with Thomas Wayne (Ben Aldridge), Bruce's billionaire father, in 1960's London.
"Legendary butler" Alfred Pennyworth in his Solo act. Okay, let's take a look:
On its own Pennyworth looks like a fun, breezy action series about some British bloke working for a rich American, and who go around getting in and out of trouble in old timey London. Perfect. I'd give it the old look-see.
But it doesn't exist on its own now does it? Here's the thing – I can't get over Jack Bannon sounding like a poor imitation of the legendary Michael Caine (Pennyworth in the Christopher Nolan Batman movies) and trying to come across as hard as Sean Pertwee (Pennyworth in Gotham, and the person he'll eventually become), all while looking like a pretty little boy with perfect hair. It doesn't work for me.
What do you think?
Pennyworth will air its 10-episode-long first season on MGM's Epix streaming service in the US, and elsewhere if you use a little thing called a VPN. It also stars Paloma Faith, Ryan Fletcher, Hainsley Lloyd Bennett, Jason Flemyng, Emma Paetz, and Polly Walker.
Last Updated: June 13, 2019