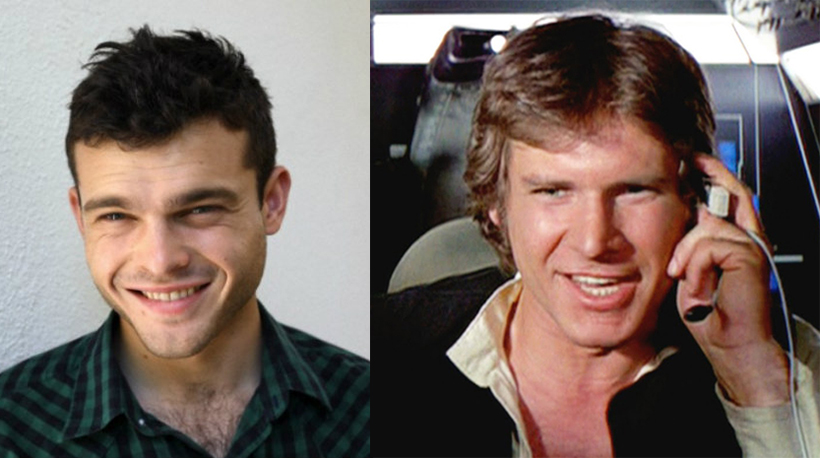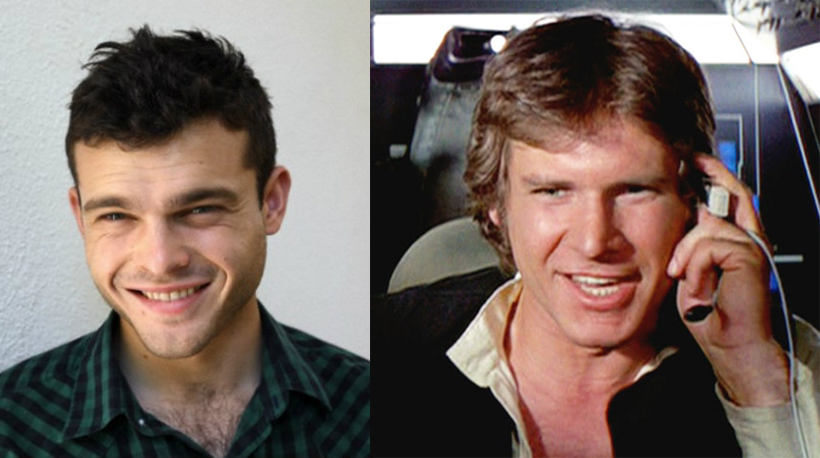 What's in a name? A lot if you're a Star Wars fan. With the franchise's ultra-secretive nature, the title reveals of Star Wars: The Force Awakens, Rogue One: A Star Wars Story and Star Wars: The Last Jedi sent the millions of fans into a Sherlockian frenzy as they tried to divine any possible narrative clues the latest film's moniker might hint at. Well, put away your deerstalker hats and magnifying glasses, because there's absolutely zero mystery in the title of the next film.
For ages now, we've been forced to refer to the next standalone entry in the franchise focused on everybody's favourite Corellian smuggler turned Rebellion hero as the "untitled Han Solo solo Star Wars movie". However, last night director Ron Howard took to social media to reveal that the film has wrapped up production and in the process unveiled it's official title. Brace yourself.
Hey #Twitterville we just wrapped production so here's a special message #StarWars pic.twitter.com/8QJqN5BGxr

— Ron Howard (@RealRonHoward) October 17, 2017
Well now. That's rather straightforward. I guess you can sort of call it a triple pun in that it's a solo (or standalone) film about Han Solo, who used to used to always operate solo before finding his friends and crew? That's about as much as I can milk out of that, sorry. Or rather, as Han himself would put it: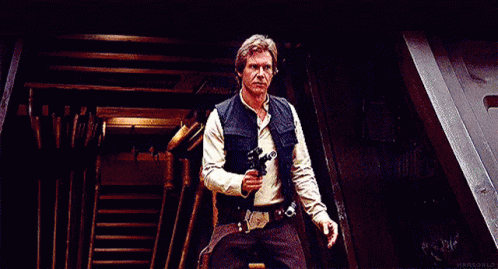 So yes, it's an incredibly plain, painfully on the nose title, totally devoid of all the flair and mystique that Star Wars movies usually have. Even some of the admittedly cheesy Prequel titles, like Star Wars: Attack of the Clones, were perfect riffs on the names of 1950s B-movie matinee serials, the very films that inspired George Lucas to first create Star Wars. This is just so… okay.
As per usual though, "okay" isn't good enough for many Star Wars fans who took to Twitter to poke fun at the title.
3 months ago: "Just call it Han Solo: a Star Wars Story and get it over with!"

Today: "Dumbest, least creative title ever!"

— ☕Stephen M. Colbert (@smcolbert) October 17, 2017
I consolidated everyone's Han Solo movie title jokes into one image. pic.twitter.com/8yM0YJvYD3

— Mike Ryan (@mikeryan) October 17, 2017
I'm surprised at all the hate for the completely sensible Han Solo title. I'm here to remind you it could have been a LOT worse. pic.twitter.com/lo0QjgHhDg

— Star Wars Explained (@StarWarsExplain) October 17, 2017
This last tweet really drives home my biggest issue with Solo: A Star Wars Story as a title though.
i love that disney chose to call it "Solo: A Star Wars Story" instead of "The Han Solo Movie," which is what EVERYONE will say instead.

— Gavia Baker-Whitelaw (@Hello_Tailor) October 17, 2017
Set before the events of the Original Trilogy, Solo: A Star Wars Story will see Alden Ehrenreich play the younger version of the scruffy looking nerf herder first made famous by Harrison Ford in 1977's Star Wars: A New Hope. Joining him in the cast of existing characters will be Donald Glover as the young Lando Calrissian, and Joonas Suotamo as his Wookiee best friend Chewbacca. Woody Harrelson, Phoebe Waller-Bridge, Emilia Clarke and Thandie Newton also star, but have not had their roles officially revealed yet. We've also recently learned that Tag and Bink, a pair of fan-favourite non-canon Star Wars comic book characters, will also be making their onscreen debut in the movie.
Solo: A Star Wars Story has had a tumultuous year as original directors Phil Lord and Chris Miller were fired by Lucasfilm late into the production as the duo clashed with the studio – specifically boss Kathleen Kennedy – over them diverting from the set gameplan for the movie. Industry veteran Ron Howard was thus brought in to right the ship and get everything back on track so that they could hit their 25 May 2018 release date. Now that that appears to be sorted, we can hopefully get some official shots of the cast and maybe even a teaser trailer by the end of the year.
Last Updated: October 18, 2017