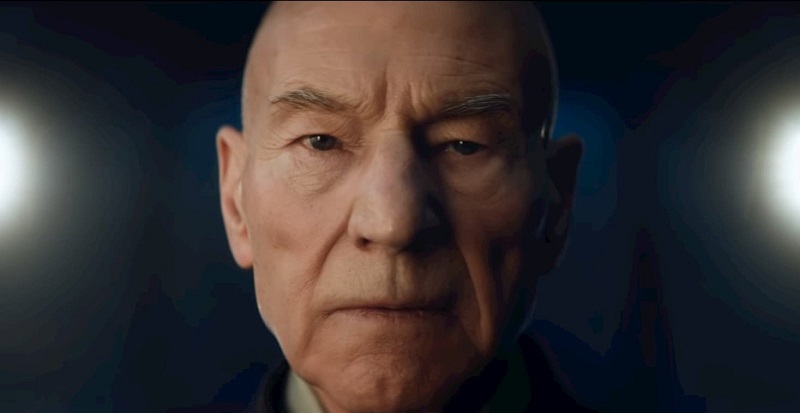 Star Trek: The Next Generation might have ended in 1994, but if you ask many Star Trek fans who their favourite Starfleet commander is across all the different Star Trek movies and series, Jean-Luc Picard is likely to be the common answer. Which is perhaps why there has been so much excitement around CBS' upcoming new series which will once again see Patrick Stewart return to the iconic role that made him a household name.
Well, prepare for that excitement to boldly go wild once again because after getting drops of its logo and series title, we now also have a teaser trailer to whet your appetite, released on the 25th anniversary that the original series came to an end in the episode titled All Good Things.
It is a teaser, so I guess we couldn't have expected much more from this trailer, though just it giving a glimpse of what Picard has been up to all these years since his younger days exploring new worlds is enough to give me goosebumps. As the trailer teases, he may have lost faith in himself and us, but it seems clear that the world has not lost faith in Picard.
According to TV Guide, Star Trek: Picard is set in the year 2399, which is 20 years after the events of Star Trek: The Next Generation and remarkably it appears that Earth has somehow survived. I guess this is science fiction after all.
We don't have a release date for the series just yet, which is scheduled to launch on Amazon Prime. My guess is that when it does launch, subscriptions for Amazon Prime are likely to go up as this is the kind of character and series that has the potential to bring rabid fans along with it.
Last Updated: May 24, 2019