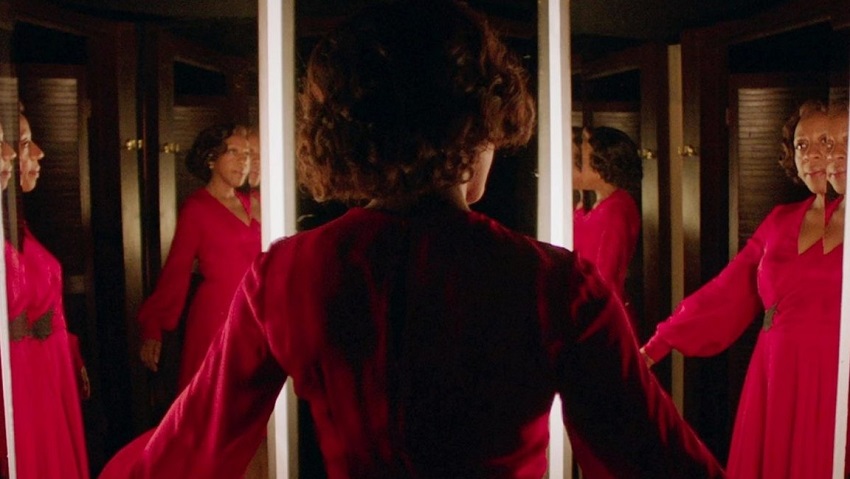 A friend once told me that every woman's wardrobe is incomplete without a black dress and a red dress, but I'm fairly sure she'd agree that the red dress at the heart of the upcoming R-rated horror In Fabric, however flattering, wouldn't count.
Written and directed by Peter Strickland (The Duke of Burgundy, Katalin Varga), In Fabric stars Marianne Jean-Baptiste (Secrets & Lies, Without a Trace) as Sheila, who we meet while shopping for a new outfit for an upcoming date – and with the aid of an eccentric sales assistant (Fatma Mohamed – who's appeared in Strickland's aforementioned movies) picks out a stunning red dress. However the dress holds a deadly curse, and brings misfortune to all who come into contact with it.
The official plot synopsis is as follows:
In Fabric is a haunting ghost story set against the backdrop of a busy winter sales period in a department store and follows the life of a cursed dress as it passes from person to person, with devastating consequences.
So it's basically the anti-The Sisterhood of the Travelling Pants. In Fabric has been making the rounds at film festivals across the globe since late last year and has garnered a lot of positive reviews in the process. Let's take a look:
What the hell did I just watch? If I had to sum it up in two words, it'd be "weird" and "creepy". In Fabric is billed as a horror comedy, and while I didn't see much comedy (there are a few hints though) in the trailer the horror component is definitely more psychological than standard jump-scare stuff. I really love the aesthetic of the movie, it's got a very retro '70s vibe to it that serves to highlight the surreal journey that coming into possession of the dress will take you on.
This isn't so much scary as it is a dark and twisted journey – and one that looks very intriguing. What do you think?
In Fabric is due for release in the UK on 28 June. It also stars Hayley Squires, Leo Bill, Gwendoline Christie, Julian Barratt, Steve Oram, and Sidse Babett Knudson.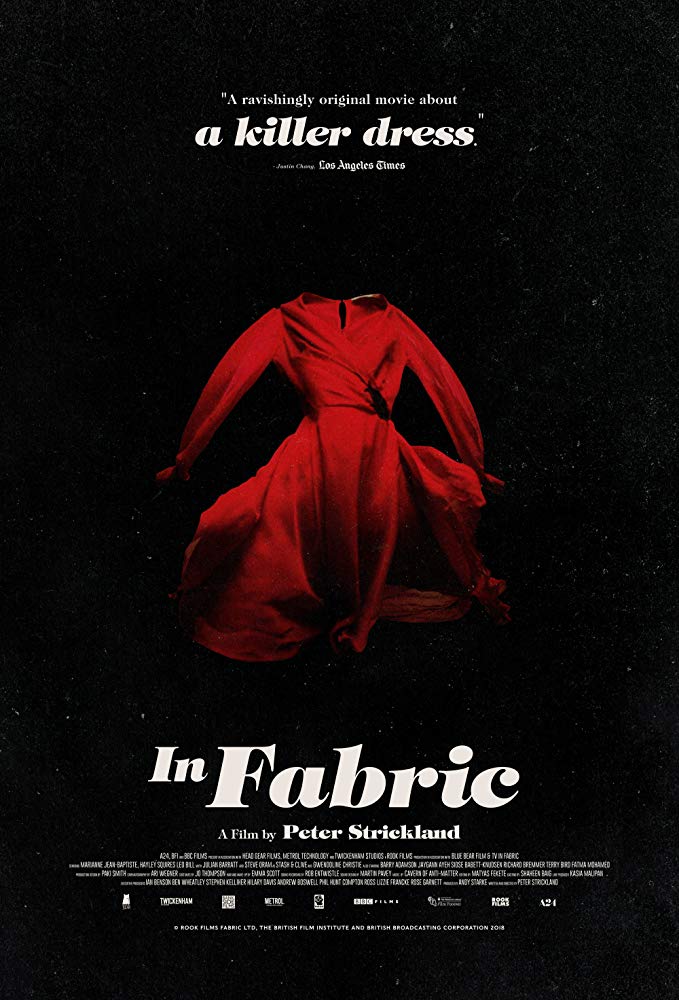 Last Updated: June 3, 2019