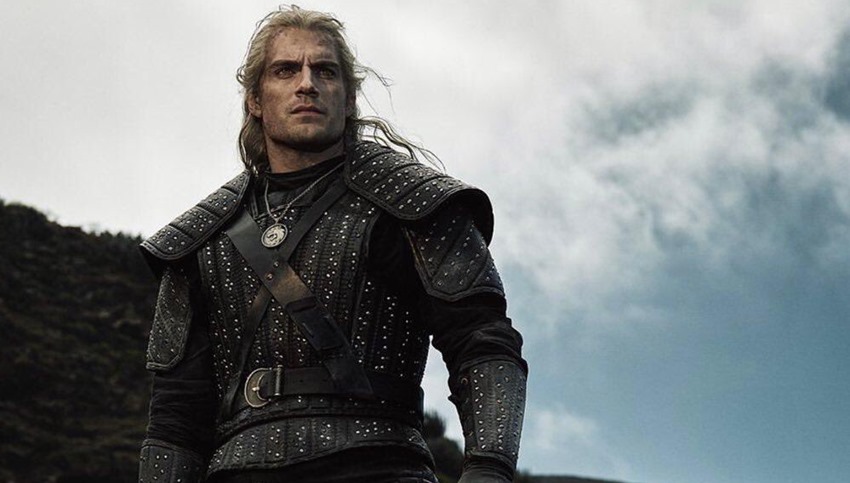 Just last week we told you that a brand new full trailer for The Witcher would be dropping "soon". Well, if you're a fan, then you can send up your prayers of thanks to whichever deity from whatever pantheon of your choosing, because "soon" means today. But like, later today. Well, probably later tonight, to be exact, given the time zone difference.
The first teaser for The Witcher was released at Comic-Con in July, giving us our first look at Netflix's upcoming big-budget TV series adaptation of Polish author Andrzej Sapkowski's beloved fantasy series. That preview was light on the details though, but we did get to see what a hulking Henry Cavill (seriously, it looks like he's smuggling watermelons in his arms) looks like as the titular monster slayer, Geralt of Rivia. Rawr! We've also heard from showrunner Lauren S. Hissrich that The Witcher is "really not" for kids, but we haven't actually seen that adult nature yet.
That could change later today as it's believed that this new trailer should be more expansive. And we now have a glimpse of what's to come – still PG-13 though – thanks to some brand new footage tweeted out by the show's official Twitter account.
Oh and some poetry about the imminent trailer. Nice.
Prior to the release of this bit of footage, some new images for The Witcher also dropped online courtesy of io9 and GamesRadar. Besides for the aforementioned Cavill, these contain new looks at Anya Chalotra as the sorceress and Geralt's love interest Yennefer and Freya Allan as Geralt's adopted daughter Ciri. We also get some battle shots, some behind-the-scenes set pics, and one monstrous claw, which I think belongs to a griffin.
Hopefully, the new trailer will finally also give us an official release date for the 8-episode first season. We've had a leaked date of either 14 or 17 December before, but this has not been confirmed yet.
Last Updated: October 31, 2019