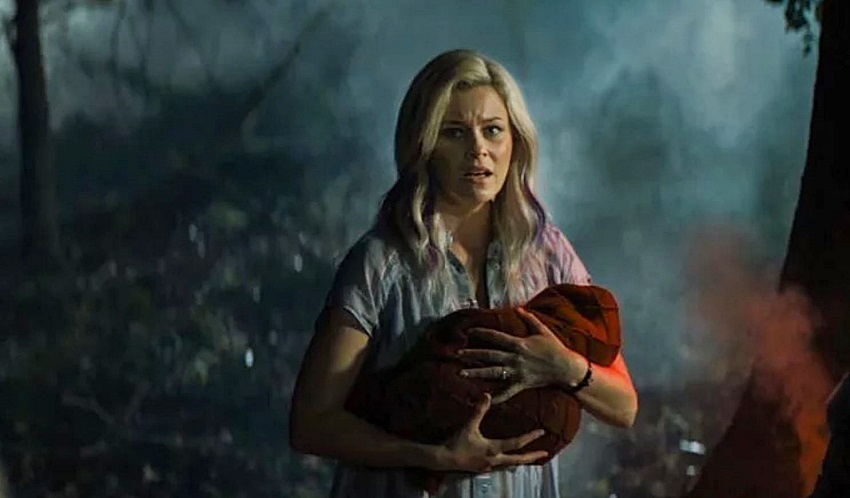 Brightburn is the upcoming subversive take on the Superman origin story we're all so familiar with – I sure hope Uncle Ben doesn't die this time!
Imagine, if you will, that an alien child crash-lands on Earth, is found by a childless couple living on a farm who adopt him as their own, develops superpowers including heat vision, super-strength, and the ability to don a red cape that doesn't tangle about himself when he flies, and then proceeds to unleash super-powered terror on all those around him.
The movie is very much a Gunn family and friends project, as it's directed by David Yarovesky (whose debut feature The Hive starred Sean Gunn), is written by Brian and Mark Gunn, and produced by Guardians of the Galaxy director James Gunn and Kenneth Huang. It stars Elizabeth Banks (The Hunger Games), David Denman (13 Hours), Jackson A. Dunn (Shameless), Matt Jones (Home) and Meredith Hagner (Hits).
The official plot synopsis is as follows:
What if a child from another world crash-landed on Earth, but instead of becoming a hero to mankind, he proved to be something far more sinister?
Like Nick? Let's take a look:
This looks pretty damn good to me, and I think it's another positive sign that the superhero movie genre has been steadily maturing over the last few years in that we're not just watching superheroes and supervillains in colourful costumes punching each other anymore. Last year we had the stellar Logan showing us the cumulative effect years of superhero-ing has on the hero, and now we're getting a horror movie with a blatant Superman-like antagonist – although some might be tempted to say we already got that with Man of Steel.
It looks well shot, the origin story gives you a nice sense of familiarity before changing things up, it's got a good cast, the kid looks creepy, and there look to be some good scares. What more do you want from a horror movie?
What do you think?
Brightburn is due for release in the US on 24 May 2019.
Last Updated: December 10, 2018