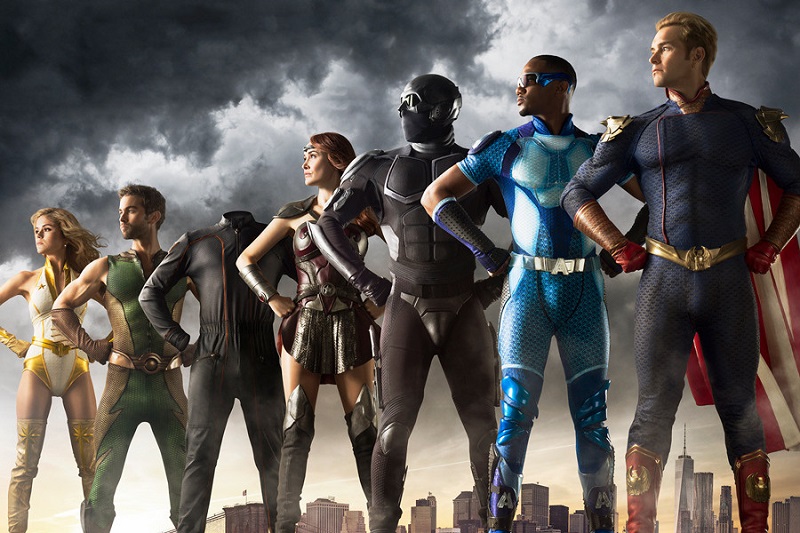 You have to ask yourself if you had super-powers would you honestly use it to repeatedly save the world, or rather to just do whatever the hell you wanted because you could? I mean, think about it. If I could fly, I would probably use it more for comedic pleasure when I decide to sit on the wings of a plane and terrorise all the passengers instead. There is a reason why Peter Parker's wise uncle warned him about the responsibility of great power because it's easy to let things like that go to your head.
Thankfully, in the super-world of Amazon's The Boys, there is a group of people who can deal with that sort of bad behaviour and hold these super-heroes to account. Led by Bill Butcher (Karl Urban) and Hughie (Jack Quaid), this lesser-known squad is going after The Seven, a more recognizable squad of would-be heroes who are found to be misusing their powers and getting up to no good. With often disastrous consequences – as the uncensored trailer for the series will show you below:
I think it's safe to say that this series not for the faint-hearted. While the short trailer looks packed with wild moments of comedy, it is also unbelievably graphic and not afraid to shock as it brings Garth Ennis' original comic series to life. If you can stomach heads being smashed like watermelons though then this could provide loads of entertainment for you.
The series is being executive produced by Seth Rogen and Evan Goldberg with the pilot episode produced by Dan Trachtenberg (10 Cloverfield Lane). The eight-episode series premiere on Amazon on July 26th and alongside Urban and Quaid will also star Elisabeth Shue, Karen Fukuhara, Chace Crawford, Erin Moriarty, and Laz Alonso. Should be a lot of fun.
Last Updated: April 18, 2019