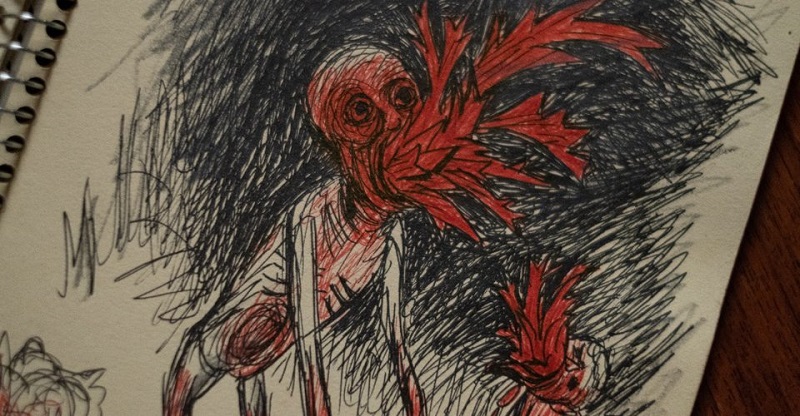 Everyone likes a good monster horror story. Problem is that good monster stories are so scarce that most people just dismiss everything from the genre and have given up on them entirely. I have hope though that next year could fix that poor run with the upcoming Antlers from director Scott Cooper and producer Guillermo del Toro.
 Based on the short story The Quiet Boy, and written by Nick Antosca, the film revolves around Julia, a small-town Oregon schoolteacher (Keri Russell) who discovers one of her students, Lucas (Jeremy T. Thomas), is hiding a terrible secret that endangers them all. A secret though, that was revealed rather clumsily in the last trailer for the movie which means that for this film to work, it will need to be exceptionally good and not rely on ion its big secret, or hope that the trailer was just designed to throw us off and the secret is something else entirely.
Thankfully, this final trailer of the film though does not have any such spoilers and so if you aren't in on the secret yet, watch ahead and enjoy what looks like a tense and gripping film:
The film has loads of atmosphere and creepiness about it which is why I'm hopeful this has the potential to be a great film. In Cooper the film has a director who knows a lot about substance and so this movie will hopefully end up being more than just cheap thrills and give us something deeply thought-provoking and immersive too. Or it could just be yet another frightfully dull monster horror film and leave us feeling hopeless about the genre all over again.
Antlers is scheduled for release on April 17th 2020.
Last Updated: December 11, 2019