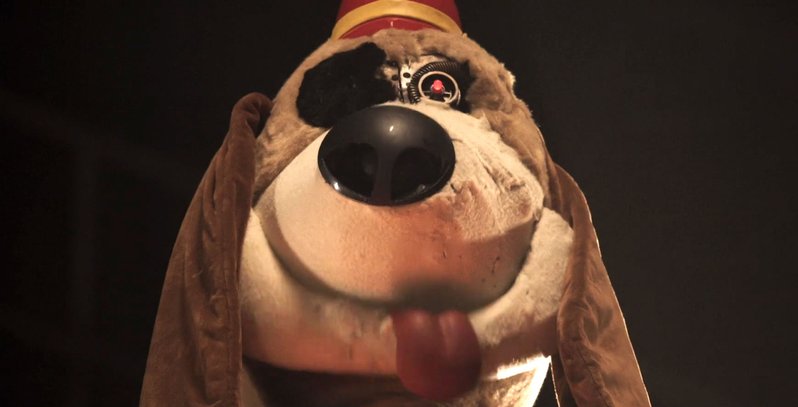 If you're going to make a live-action adaptation of a popular Hanna-Barbera variety show from the '60s, the best way of paying homage is to change the concept completely and turn it into a full-blown comedy-horror instead, right? RIGHT? Yes, it sounds crazy but that is exactly what is happening with this new The Banana Splits movie directed by Danishka Esterhazy and produced by Syfy Wire which sees a family who go to a taping of The Banana Splits Adventure Hour only to have things take a dark turn when the animatronic stars start to slaughter the members of the audience and production crew.  
So I guess if you somehow have nostalgia rose-painted glasses of the beloved characters from your childhood then you should look away. And not just because it means you are getting seriously old, but because these characters will be cute no more after you see the new trailer for the movie:
The film is billed as a bit of a horror, but as this trailer shows there is little of the scary variety of horror on show, as it seems to rely on plenty of gore instead with much of the violence coming across almost comical in fashion. It's the kind of bizarre move that is unlikely to draw in a large audience but could prove to be a laughable distraction.
The movie is coming out on SyFy in the US this month but will be making its way to on-demand services in the rest of the world afterwards. So when you do see it show up for viewing, please don't confuse it with the kids show and keep the younger ones well away from this potential nightmare.
Last Updated: October 2, 2019