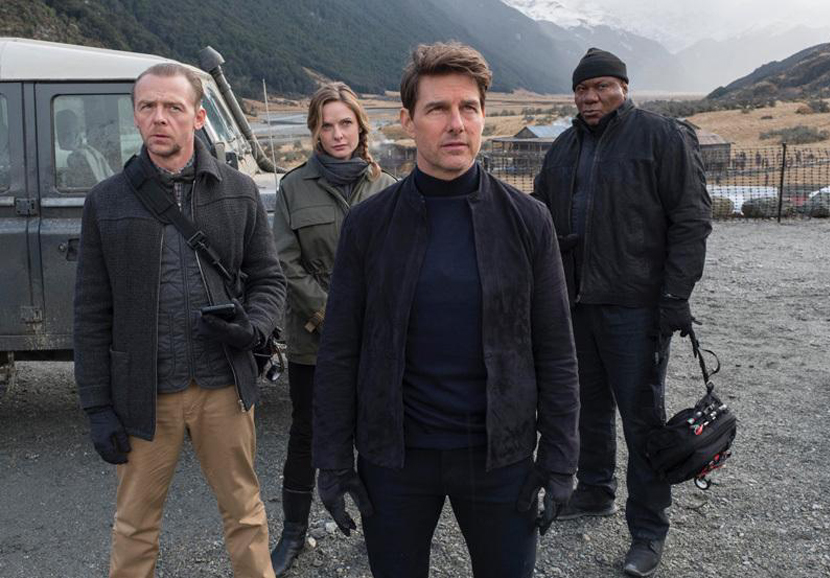 Tom Cruise joined Instagram yesterday. Normally I wouldn't give a couch-jumping poop about the social media comings and goings of the diminutive superstar, but Cruise got his Instagramming life off to a high-flying start as he revealed the official title for the upcoming sixth Mission: Impossible film. Mission: Impossible – Rogue Nation writer/director Christopher McQuarrie will once again return with Cruise for the next chapter which is titled Mission: Impossible – Fallout.
Just what the Fallout title is about is anybody's guess right now, but there are some clues to be found in the film's first official synopsis which was also revealed by Paramount Pictures.
The best intentions often come back to haunt you. MISSION: IMPOSSIBLE – FALLOUT finds Ethan Hunt (Tom Cruise) and his IMF team (Alec Baldwin, Simon Pegg, Ving 

Rhames) along with some familiar allies (Rebecca Ferguson, Michelle Monaghan) in a race against time after a mission gone wrong. Henry Cavill, Angela Bassett, and Vanessa Kirby also join the dynamic cast with filmmaker Christopher McQuarrie returning to the helm.
I'm going to hazard a guess that the "mission gone wrong" involves some kind of nuclear element, thus the title of "Fallout" pulls double duty as a warning about some kind of devastating destruction as well as the repercussions of something the IMF team does. It also appears that Michelle Monaghan's Julia Meade – the wife of Cruise's superspy Ethan Hunt – will also be getting in on the action somehow.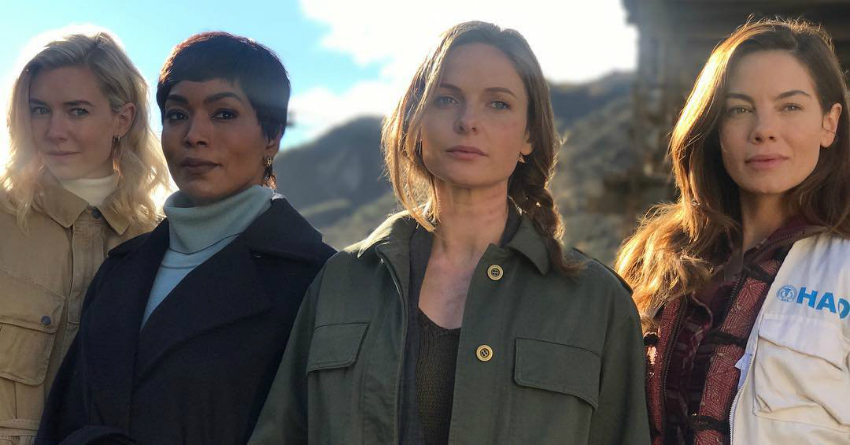 In Mission: Impossible – Ghost Protocol it was initially stated that Julia had been killed in an attempt on Hunt's life but it was revealed in the end to have all been a ruse to provide Julia with a new identity to protect her from Hunt's enemies. She didn't show up for Mission: Impossible – Rogue Nation, and she isn't a field agent, so it will be interesting to see why she shows up now – especially since she's mentioned in the same breath as Rebecca Ferguson's ex-British agent Ilse Faust, easily the breakout star of the previous film.
Along with the title and synopsis reveal, Cruise also unveiled the first official press image for the film, which in typical fashion for the death-defying actor and this franchise, has him hanging out of a helicopter in the sky. You may recall that production on M:I6 was halted last year when Cruise broke his ankle during one of the film's more tamer stunts. I say "tamer" because the 55-year old actor – infamous for doing all his own insane stunts for real – promises that "We've upped the ante for the sixth #MissionImpossible. I can't wait for you guys to see more."
It was reported last year that Mission: Impossible – Fallout will boast Cruise's biggest stunt yet in the franchise. That's really saying something based on this franchise's stunt history, which includes Cruise dangling on the side of a cargo plane hundreds of feet in the air, scaling the outside of the Burj Kalifa, holding his breath underwater for six minutes and much more death-defying antics. McQuarrie teased on Twitter just a few days ago that the film's first trailer has been approved for classification which means its arrival is imminent, and maybe then we can get a glimpse of what he and Cruise have cooked up.
Mission: Impossible – Fallout is scheduled for release on 27 July 2018 and also stars Alec Baldwin, Simon Pegg, Ving Rhames, Angela Bassett, Vanessa Kirby, and of course Justice League star Henry Cavill and his super-mustache.
Last Updated: February 5, 2018