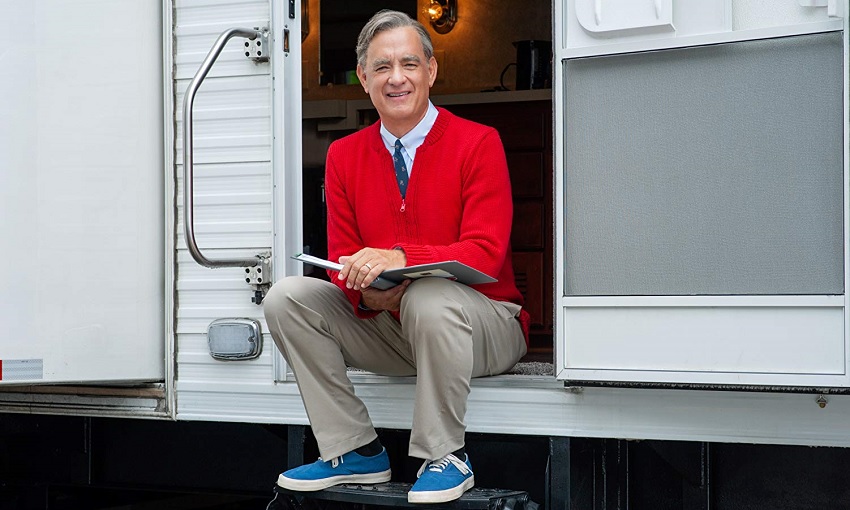 A Beautiful Day in the Neighborhood is the upcoming biographical drama about the life of one of America's most beloved public figures, Mister Rogers, with two-time Oscar winner Tom Hanks pulling on the iconic red sweater.
For those who don't know, Fred Rogers was a staple of American children's television for over thirty years (1968 – 2001 to be precise) as the creator, showrunner, and host of the public television show Mister Roger's Neighborhood – for which he received over fifty Daytime Emmy Award nominations and five wins, including the Lifetime Achievement Award. His show was predominantly aimed at pre-school children, where he not only entertained them with songs and puppetry, but also spent a great deal of time focusing on their emotional wellbeing by discussing topics ranging from simple things like their first trip to the dentist to life-changing ones like death or divorce – all in his trademark calm, soothing, and reassuring manner. And in what is sadly a remarkable twist, he was also just as kind and generous offstage. He passed away in 2003 at the age of 74.
The movie is the sophomore feature from director Marielle Heller (Can You Ever Forgive Me?), and written by the Maleficent: Mistress of Evil duo of Micah Fitzerman-Blue and Noah Harpster. It draws its inspiration from the 1998 article 'Can You Say… Hero?' that was written by Tom Junod and published in Esquire Magazine (and you can read it here).
The official plot synopsis is as follows:
Tom Hanks portrays Mister Rogers in A Beautiful Day in the Neighborhood, a timely story of kindness triumphing over cynicism, based on the true story of a real-life friendship between Fred Rogers and journalist Tom Junod. After a jaded magazine writer (Emmy winner Matthew Rhys) is assigned a profile of Fred Rogers, he overcomes his skepticism, learning about kindness, love and forgiveness from America's most beloved neighbor.
Let's take a look:
This just looks sweet, and kind, and wholesome – and that's not something I get to say about a movie made for adults very often. If you're looking for something reassuring in its cynicism, look elsewhere.
What do you think?
A Beautiful Day in the Neighborhood is due for release in the US on 22 November. It also stars Christine Lahti, Susan Kelechi Watson, Chris Cooper, Enrico Colantoni, and Wendy Makkena.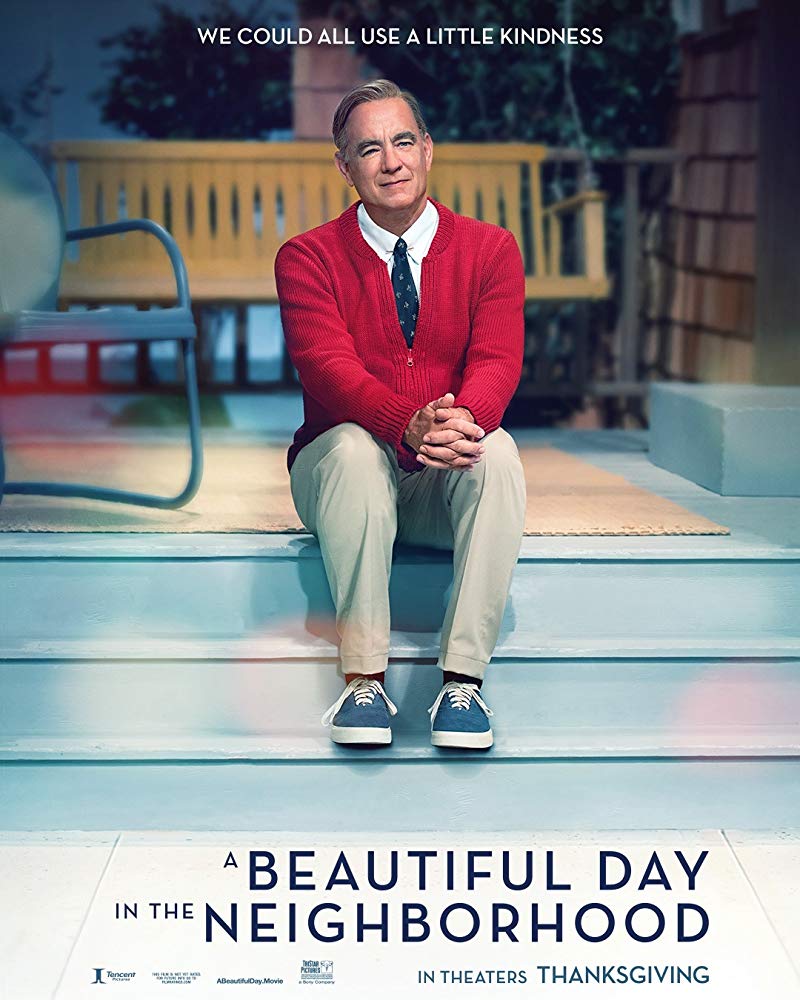 Last Updated: November 14, 2019