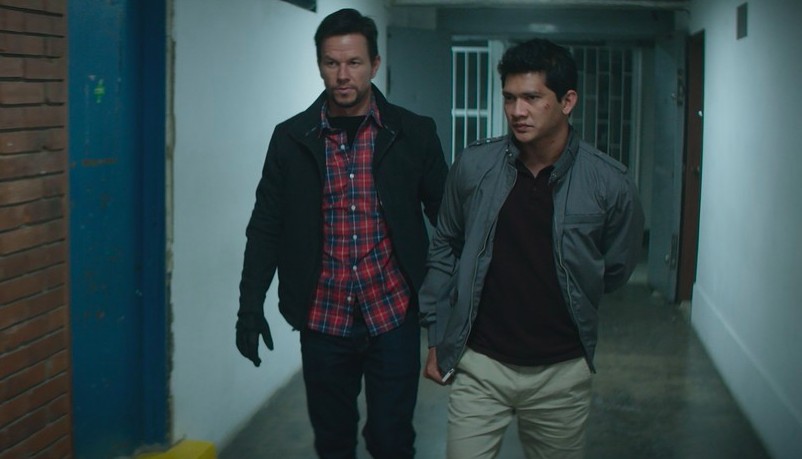 Here's a fun little anecdote: It's almost 7 years to the day that I first heard about The Raid. This little martial arts movie starring an unknown Indonesian cast being directed by an unknown Welsh guy had just blown minds at the Toronto International Film Festival, and I needed to see it bad. It would take a couple of months, but I would not be disappointed one bit by the modern-day masterpiece of violence and choreography. In writer/director Gareth Evans, the filmmaking world had just got a bold new voice, and in lead actor Iko Uwais a brand new martial arts superstar the likes of Donnie Yen and Jet Li had been born.
However, even after an equally impressive follow-up in 2014's The Raid 2: Berandal, neither man has yet to break into the mainstream consciousness. Evans is slowly taking that step with bigger projects on the horizon (the most high-profile being a solo Deathstroke movie for Warner Bros./DC Comics somewhere in the future) but for Uwais, that moment has now arrived in Mile 22.
The fourth collaboration between director Peter Berg and actor Mark Wahlberg, Mile 22 sees the latter as the volatile head of a super-secret CIA black ops team based in Indonesia, who need to transport a local police officer with critical information about terrorist activities to an airstrip 22 miles away for extraction. There's just the little matter of half the corrupt local military trying to kill them every step of the way.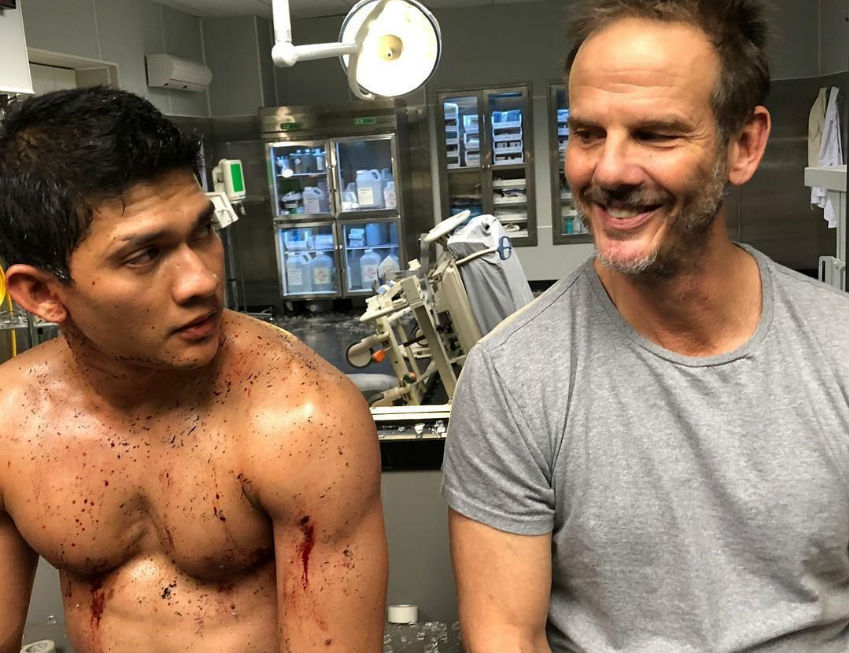 For Uwais, who plays the Indonesian policeman Li Noor, this is his first leading role in a Hollywood production. More accurately, an English production. And in an exclusive interview provided to us by Empire Entertainment, Uwais (via translator) revealed that this was actually the biggest hurdle of the production.
It was challenging because this is my first time having a big role with a lot of English dialogue. So, that was new for me. Pete Berg's method of improvising on set was also new and challenging, and kind of pushed me to do better. I learned a lot making Mile 22. The film also pushed me to create an intense and complex fight scene in a very limited time. It wasn't like my previous films, where preparation can take months. This time I had to work more efficiently. And I loved the challenge.
Uwais definitely rose to that challenge when it came to the actual fights as well, as he choreographed everything exactly the way he wanted it himself. And if you know his work from The Raid, then you know the action is bloody and visceral.
One of the best things about working with Pete is that he trusted me and gave the freedom to do my own fight choreography. We would discuss what he wanted to achieve in a particular fight scene, what would be the goal of the fight, the tone of the fight, the emotional aspects that should be shown in the scene, and then he would just let me work on it. I choreographed each fight with my team, shot a pre-viz video of it, and would then present it to him… You know, sometimes, I tend to have an aggressive, violent imagination when it comes to fight scenes – and Pete expected nothing less (laughs)…
A highlight sequence is the very first time Uwais gets to show off his prodigious martial arts skills in the movie as Noor, shortly after turning himself in to the Americans, gets attacked by two assassins while wearing nothing more than a pair of boxer shorts and some handcuffs. It's a breathlessly intense bit of action filmmaking that was no small feat to pull off.
Well, we worked hard on that scene. We created the choreography for it, shot the pre-viz for a week, and then spent 4-days actually filming it. It's quite challenging shooting a scene like that for 4 days – especially just wearing your underwear in a cold warehouse (laughs)… Sam Looc, my fellow choreographer, slightly injured in his forehead while we were filming when a sharp edge on the plastic end of the handcuff that I'm wearing kind of slashed him – but he was okay. Although, this fight scene is shorter than what I did in The Raid, I think it's special nonetheless. We put a lot of work into making it look like a real fight. We wanted it to be brutal and visceral. And that's what we got.
Of course, filming fights for this long or making it this violent is nothing new for Uwais based on his past work, but doing this type of scene in Hollywood has its perks (and some downsides).
Well, It's healthier, for one. For my previous films I once spent two days non-stop shooting a fight scene. That's not going to happen in the US, mainly because of union regulations. And that's good. Not that I'm complaining, because I'd do whatever it takes to make a breathtaking fight scene. But it's nice to be able to work with better hours, you know. What is better back home is definitely the location – of being close to your family. It's quite hard to leave your family to shoot abroad for months and to be apart. Especially when I have a new baby.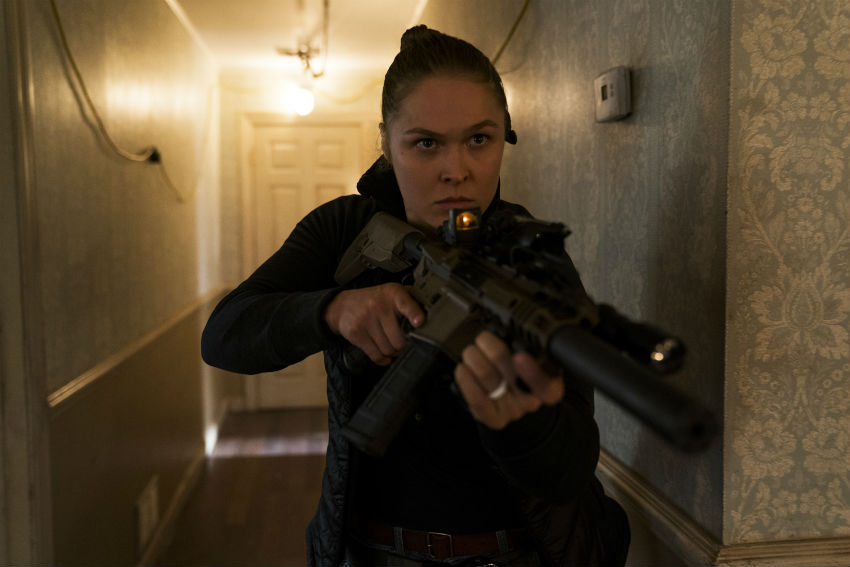 Naturally, Uwais isn't the only person getting in on the action in Mile 22 as the film's entire cast from Wahlberg to The Walking Dead's Lauren Cohan to ex-UFC Bantamweight Womens Champion Ronda Rousey get to throw down at some point or another. What was it like working with a veteran like Wahlberg and another acclaimed real-life martial artist like Rousey?
 It was a humbling experience [working with Mark Wahlberg]. Honestly, I was kind of starstruck when I first met Mark. But he was a funny guy and really easy to work with. And that guy can do anything. He can fight, he acts beautifully, and he works hard.  I learned a lot from him. For example, he is a very spontaneous actor. He improvises, and he brought an energy to the set that was infectious… The first time we met he already made me feel like an old friend. I can see why he's a big star.

My first experience with Ronda was watching her on a TV screen, seeing her fight in the MMA. She seemed like a tough and scary person every time I would watch her. But to my surprise, she was very friendly and humble when I met her in person. That made me like her more than before. The first time I met her was at her gym in Glendale, California, back in 2015, just a few days before she had a fight. She was training hard, and I could just see the determination in her eyes. I saw that same determination again two years later when we shot Mile 22. She is amazing.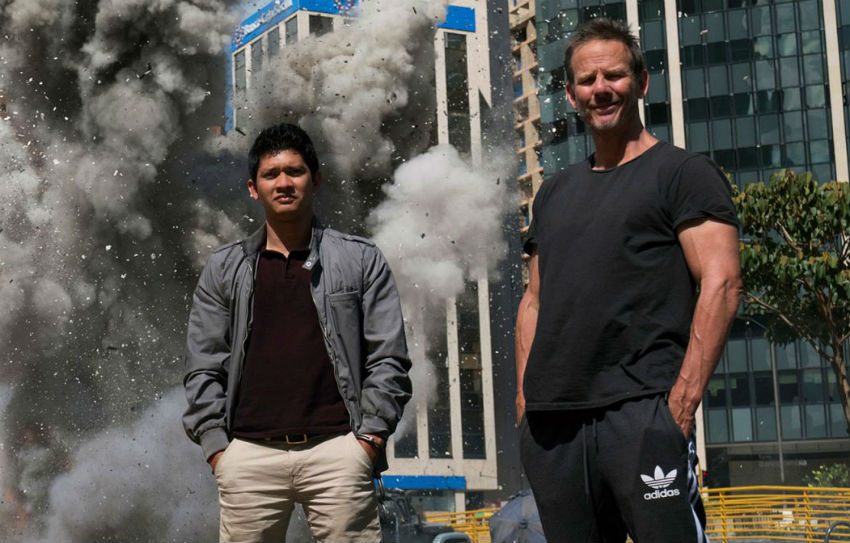 As for what's next for Uwais, he will be starring in the recently announced Wu Assassins, a martial arts drama from Netflix with an action cast to die for in Byron Mann, Lewis Tan, and Katheryn Winnick. But that's not where Uwais' Hollywood aspirations end.
Yes, Wu Assassins – I play a character called Kai Jin, a Chinese-Indonesian chef. It's set in San Francisco's Chinatown, and it's an action drama with elements of martial arts, organized crime, and Chinese mythology.

I would like to do more work here [in Hollywood], but I just tend to focus on what's in front of me. So, I don't know about the future. I just focus on trying to make the best action-movie you could ever see, work hard at it, and just go all the way.
You can see Uwais do just that when Mile 22 opens in theatres this coming Friday. You can keep your eyes peeled for our review tomorrow though.
Once again thanks to Empire Entertainment for arranging this interview.
Last Updated: September 4, 2018