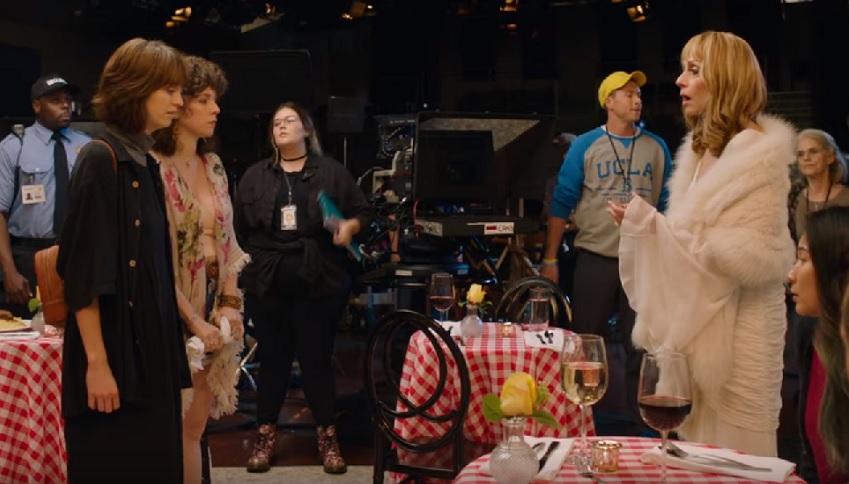 Before You Know It is the upcoming quirky comedy from Hannah Pearl Utt and Jen Tullock (the pair behind Disengaged). Utt makes her feature directing debut, while the pair co-wrote and co-star in this surreal comedy about two dysfunctional sisters who discover that their supposedly-deceased mother is actually alive and well…and a famous soap opera actress to boot.
They're also ably supported by a very strong supporting cast featuring Judith Light, Mandy Patinkin, Mike Colter, Oona Yaffe, and Alec Baldwin.
The official plot synopsis is as follows:
Stage manager Rachel Gurner still lives in her childhood apartment—along with her off-kilter actress sister, Jackie; eccentric playwright father Mel; and deadpan preteen niece Dodge—above the tiny theatre they own and operate. Level-headed and turtleneck-wearing Rachel is the only thing standing between her family and utter chaos.

Then, in the wake of a sudden family tragedy, Rachel and Jackie learn their presumed-deceased mother is actually alive and thriving as a soap-opera star. Now the sisters' already-precarious balance turns upside down, and Rachel must figure out how to liberate herself from this surreal imbroglio.
Let's take a look:
This reminds me very strongly of the old Woody Allen comedies, tonally at least. It's filled with eccentric characters, surreal situations, and operates in a world unfamiliar to nearly all of us, yet somehow the actual drama and human emotion underpinning it is still relatable. That's thanks to the sharp writing from Utt and Tullock, who also look like they're delivering excellent performances as the two sisters. The comedy is pretty decent too, relying mostly on snappy dialogue but also not afraid to throw in some sight gags.
This style of movie isn't to everyone's taste, but for those who do this looks like a real treat. What do you think?
Before You Know It is due for release in the US on 30 August.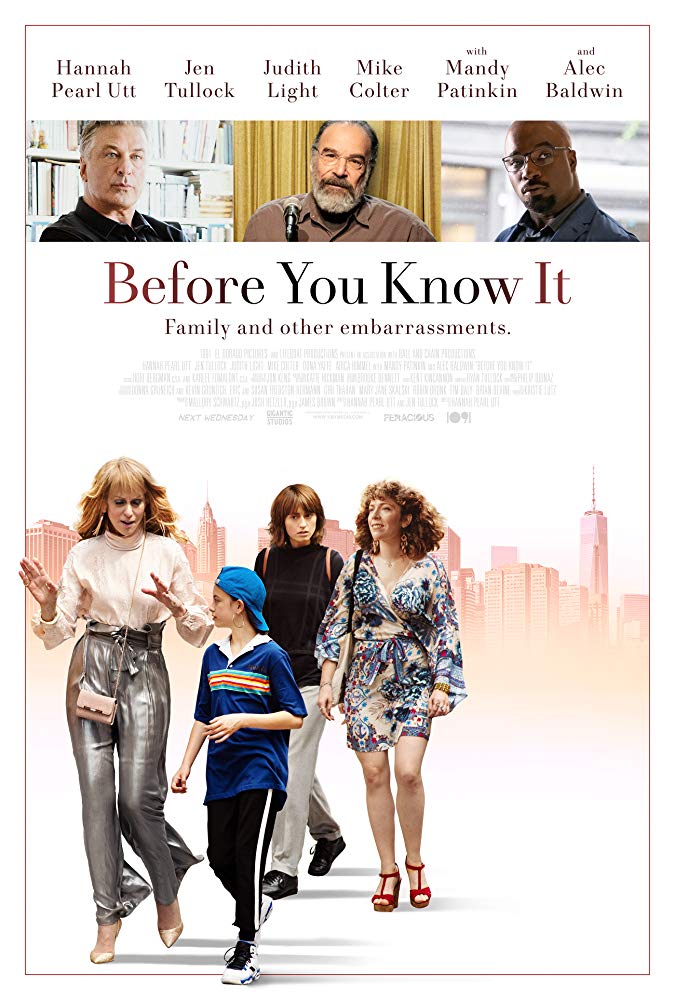 Last Updated: August 1, 2019