I've always felt that school was a little overrated. After all, you grow up and spend your whole school life with the focus on doing your absolute best to excel only to realise that as an adult, it doesn't mean very much. Made all the more frustrating when all the non-geeks around you figured that out ages ago and partied their way through school instead.
It's this realisation that dawns on Kaitlyn Dever and Beanie Feldstein characters in this new movie, Booksmart, where they play two very straight-laced and straight-A students who realise that they never got to have much fun in school and now want to make up for lost time and gain all the party experience they can before heading to college. If it's a concept that sounds very familiar, it's because it is, as 2007's Superbad, which starred Jonah Hill and Michael Cera, covered a similar concept. Made even more coincidental considering that Feldstein is actually the younger sister of Hill. I guess whatever the older brother can do, the younger sister can do – and possibly even better.
It's not just the concept though that has similarities, as the trailer for the film has arrived and reveals that even if the characters and their happenings might be different, the actual humour is similar too.
Booksmart was written by Katie Silberman and sees Olivia Wilde make her directorial debut in bringing the duo's bizarre antics to the big screen. The movie does look like it could be a lot of fun, though the low-brow toilet humour is nothing new and lacks a lot of punch as a result. I guess there is still a market for these sort of gross-out coming-of-age comedies for younger audiences and we can likely expect this film to still make an impact when it releases in the US on May 24th.
And along with a new trailer, we have a poster for the movie below too: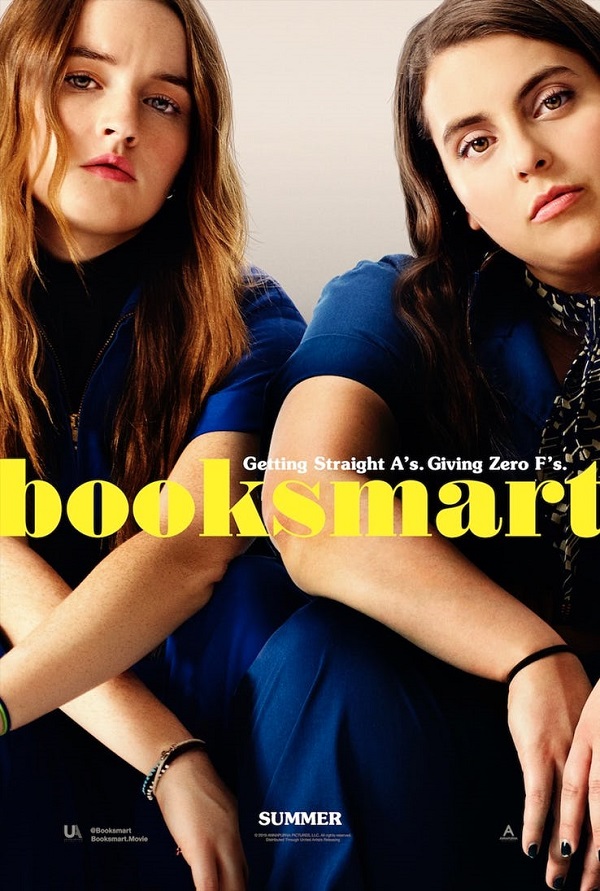 Last Updated: March 13, 2019