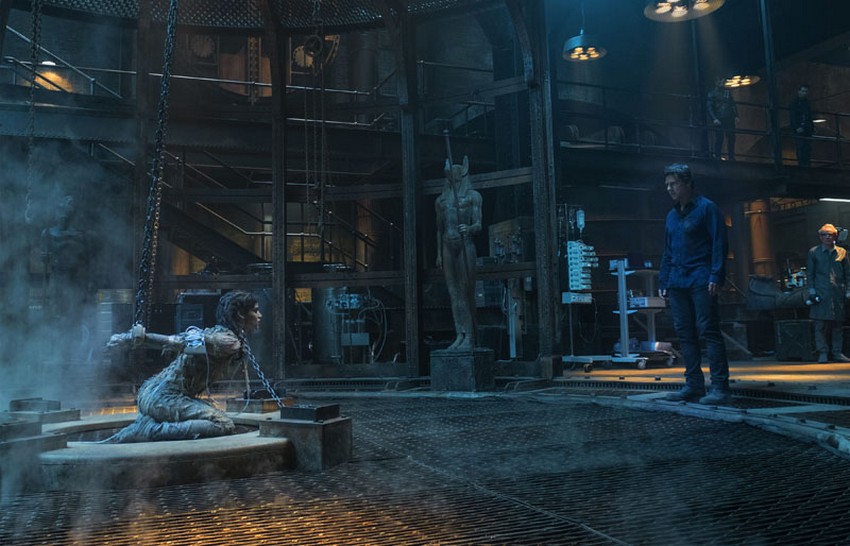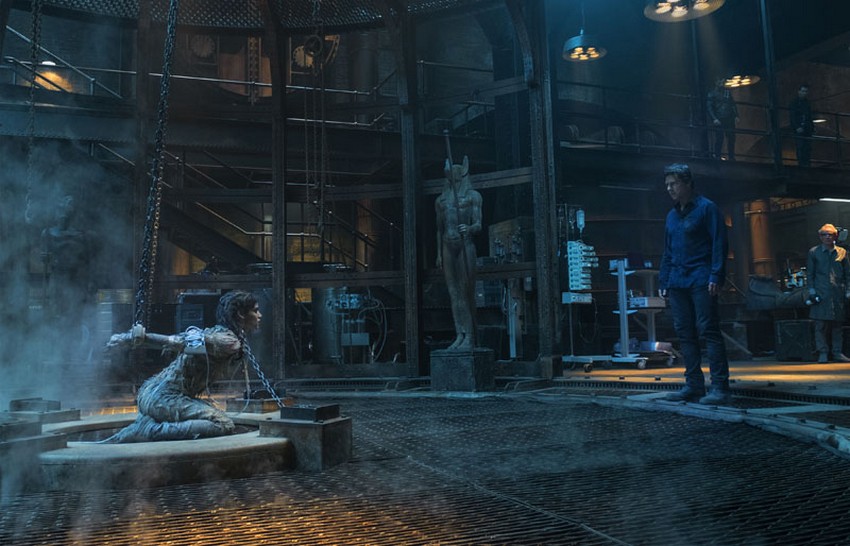 The Mummy was not a good film. I am of course not referring to Stephen Sommers' infinitely rewatchable 1999 Brendan Fraser romp, but rather the Tom Cruise-led recent reboot which was supposed to kick off Universal's own cinematic universe comprised of all their classic movie monsters. While this first chapter in the Dark Universe had some genuinely good moments, there were also plenty of dumb ones, the worst being an utterly ridiculous conclusion involving Cruise and Sofia Boutella's undead monster. Not to worry though, Universal may have stumbled with their first step, but at least there is still a bunch of monster reboots with serious talent attached that's lined up, right? Well, not quite, as it would seem the curse of the mummy has struck.
According to a new report from The Hollywood Reporter, Alex Kurtzman – who made his directing debut with The Mummy – and Chris Morgan, the writer/producers who were to be the architects of the Dark Universe, have both exited the franchise. Kurtzman has reportedly not renewed his contract with Universal and is instead focusing on a TV series development deal with CBS (which includes Star Trek: Discovery), while Morgan will be going back to the Fast and Furious franchise where he first made his name by penning the planned spinoff starring Dwayne Johnson and Jason Statham. And with nobody at the top driving this thing, the Dark Universe may just have gone dark for real.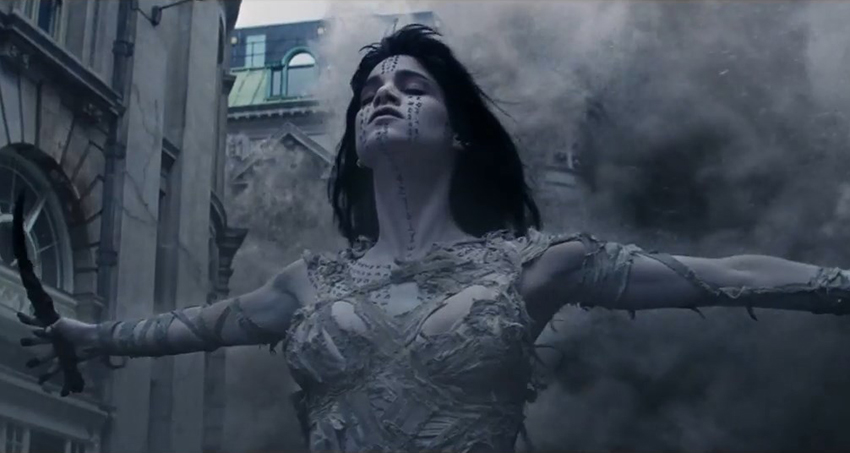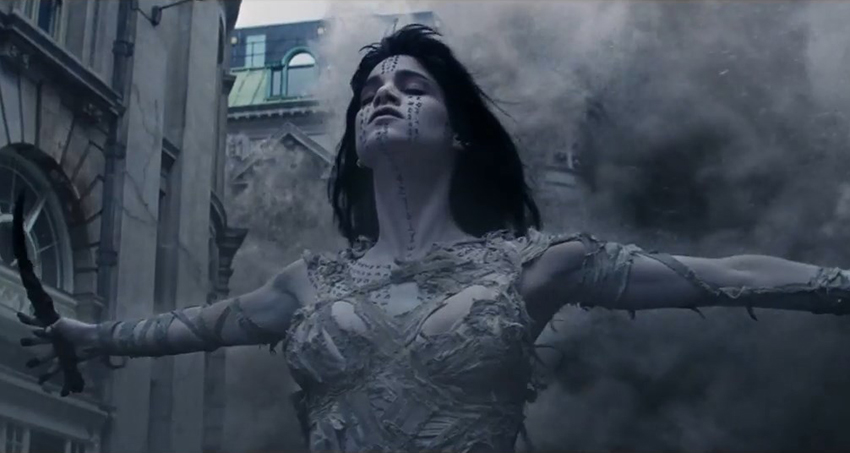 This isn't too surprising though. In the wake of The Mummy's poor reviews and lacklustre box office, there was lots of speculation about a possible retool of Universal's plans. Writer/director Bill Condon was just recently saying how his planned reboot of Bride of Frankenstein would in fact not be referencing anything in the rest of the Dark Universe. However, pre-production on that film, which was supposed to be the next entry in the franchise, has now been halted by Universal execs as they reportedly weren't happy with Condon's script. You would think they would do that before work on the film started. There's no word on when production will resume, and the film's original 14 February 2019 release date has also been scrapped. Not that it actually has a lead actress either, as Angelina Jolie, who had been "in talks" for the role for the longest time, is now no longer attached as well.
Javier Bardem and Johnny Depp have also been attached to reboots of The Invisible Man and Frankenstein respectively, but there has been zero news of any progress on those productions. Russell Crowe's Dr Jekyl/Mr Hyde and his Prodigium organization were supposed to be the overlap between all these films, but there's no further talk there either. Heck, it was even revealed that the publicity image Universal touted out with all the A-list talent attached to their movies was actually a composite put together in Photoshop because they couldn't even get the stars to commit to all being in the same room at the same time.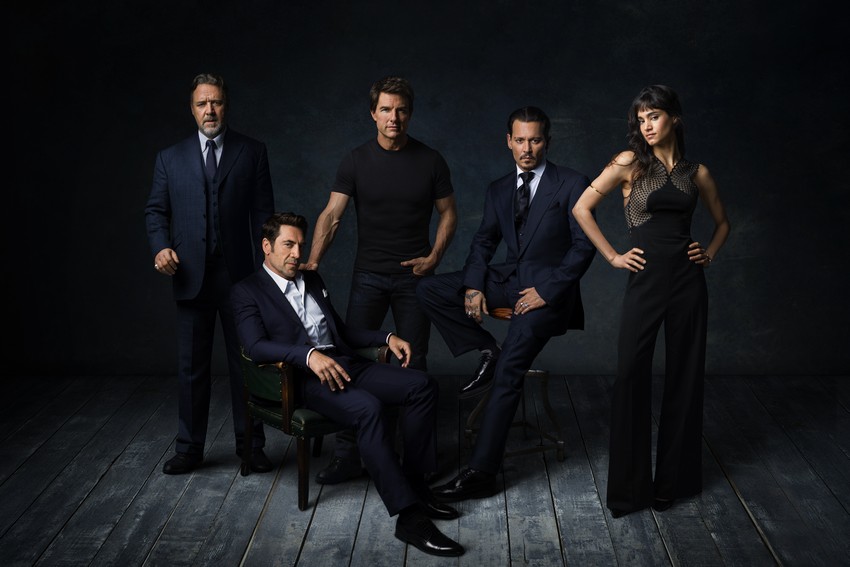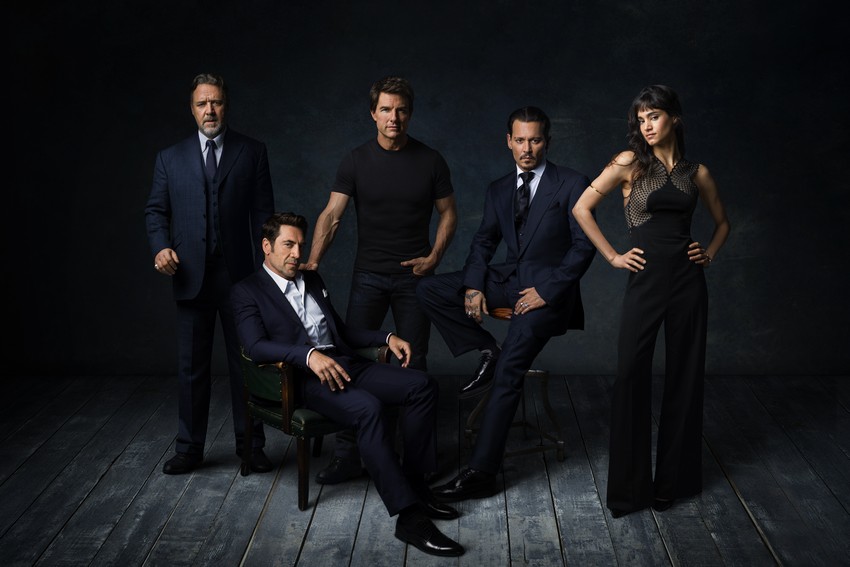 So yes, the Dark Universe appears to be dead before it even truly began. However, like so many of the monsters that would have found themselves as stars in it, it appears this universe can still shamble about even after its heart has stopped beating. Universal is reportedly "exploring its options", which includes trying to find some new creative leadership, as well as looking at still doing reboots of their monster franchises, but as standalone pieces instead of being part of a shared cinematic universe. There's also been talk of perhaps partnering up with other studios like the mega-successful low-budget horror maestros at Blumhouse Productions.
I genuinely like all these ideas. In fact, I would really hate it if this entire endeavour did fall apart. There's definite potential in revamping Universal's library of classic movie monsters, but they have to do it right. Forgetting trying to ape Marvel's success with an interconnected universe – because nobody was asking for a monster version of the Avengers – is a good place to start. Not allowing stars to take over productions and turning them into their own private stunt reel would probably be another consideration.
And Universal definitely is considering these things as the studio's President of Production Peter Cramer explained that "We've learned many lessons throughout the creative process on Dark Universe so far" and that "we are not rushing to meet a release date and will move forward with these films when we feel they are the best versions of themselves." I hope they do find those best versions. Until then, I'm going to go rewatch the 1999 The Mummy again for the umpteenth time.
Last Updated: November 9, 2017