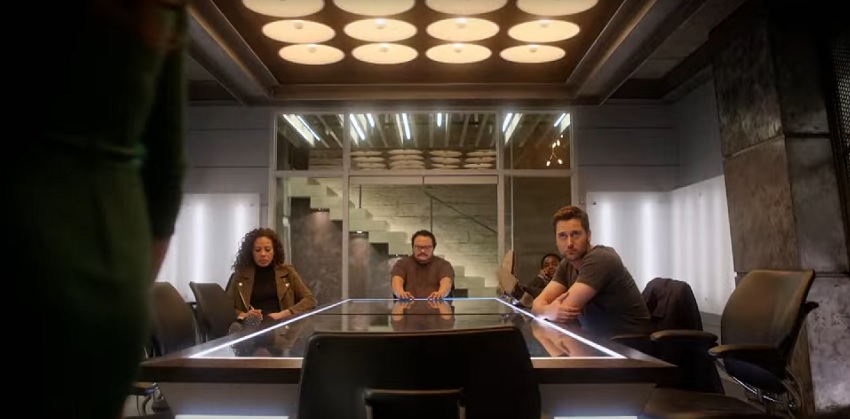 We told you early last year that NBC were looking to move forward with a spin-off series from their very popular show The Blacklist. If you're not familiar with the series, James Spader stars as Raymond "Red" Reddington – and number one on the FBI's most wanted list. He's joining forces with the agency in order to track down an array of dangerous criminals on his "blacklist"; all the while playing a much deeper game.
The Blacklist: Redemption is that spin-off, and it'll be hitting our screens late next month. Ryan Eggold reprises his role as super spy Tom Keen, teaming up with a group of former The Blacklist villains under the leadership of Susan Hargrave (Famke Janssen), who heads up the covert mercenary agency Grey Matters. They're all seeking to redeem their past wrongs by doing some good in the world, no matter what it takes.
The official show synopsis is as follows:
In this thrilling new spinoff, the world's most elusive criminals from Red's infamous list come together to form an elite mercenary team as they try to regain their self-worth after a lifetime of inflicting damage on the world. Seeking redemption for their past transgressions, this new group solves problems governments don't dare touch.

Blacklist undercover operative Tom Keen (Ryan Eggold) joins the team's brilliant and cunning chief, Susan "Scottie" Hargrave (Famke Janssen), as well as lethal assassin and Tom nemesis Matias Solomon (Edi Gathegi), as they aim to be a force for good and right dangerous wrongs.

Along with highly skilled members Nez Rowan (Tawny Cypress) and hacker Dumont (Adrian Martinez), they will undertake seemingly impossible missions — all in the hopes of repairing their damaged souls.
Quite frankly, James Spader's performance as Reddington makes The Blacklist what it is. Let's see if the spin-off can work without his magic touch:
This doesn't look too bad now does it? The Blacklist is one of the more enjoyable shows I've watched over the last few years and the spin-off basically looks like more of the same, and that's not a bad thing at all. I'm particularly happy to see Edi Gathegi reprising his role as Mr. Solomon, who I thought was the most entertaining – and menacing – recurring villain during season three. I'll definitely give this a shot.
What do you think?
The Blacklist: Redemption is due to air its first season on NBC on 23 February. It stars Ryan Eggold, Famke Janssen, Edi Gathegi, Tawny Cypress and Adrian Martinez.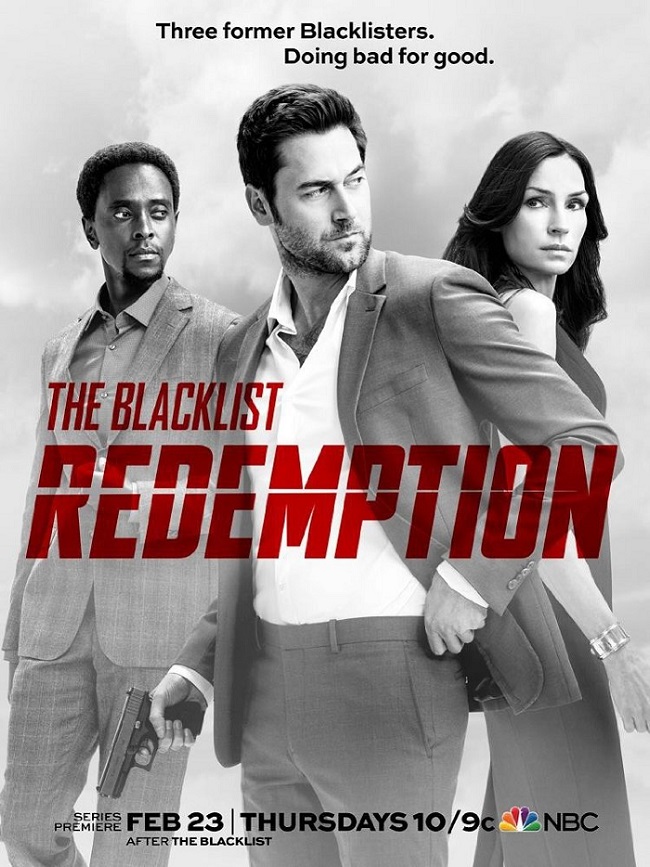 Last Updated: January 24, 2017