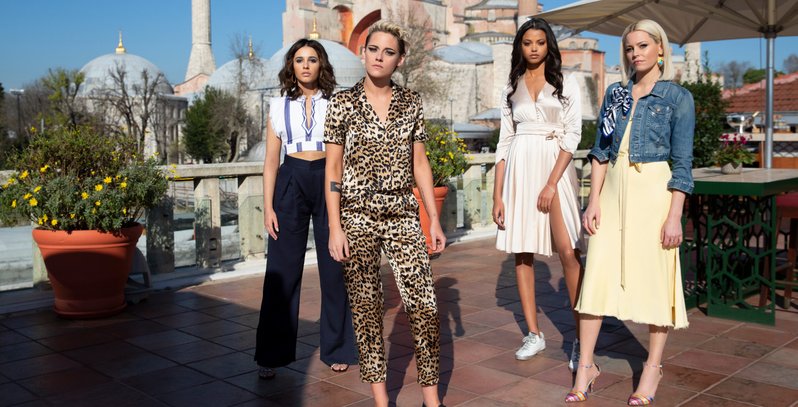 I'll admit being rather sceptical when I heard about a new Charlie's Angel movie being in the works. After all, while the angels have always been fun to watch either in TV or movie format ever since the first TV series in the '70s, I wasn't impressed with the last two movies directed by MCG and wasn't sure I wanted to step back into the high-heeled boots of our legendary trio again.
Based on the first trailer for the movie though, it seems that this new take on the franchise from co-writer and director Elizabeth Banks has brought the story of the angels firmly into the modern times and only escalated the combination of wild antics, action and comedy that made the franchise such a success in the first place. And in Ella Balinska, Naomi Scott, and Kristen Stewart, it has three leads who are definitely up to the part. Sony is out to prove that they haven't utilised all the best bits in that trailer by howcasing a second trailer that looks even more fun than the first:
There is definitely a lot of great action and comedy on display here, but what I love the most is just how the three leads, along with Banks, who serves as a sort of mentor to the trio, all have great chemistry with one another. The movie borrows a lot from other films and has a plot that we've seen from many other movies, but it's the combination of the on-screen talent that makes this film look like a lot of fun and has me convinced that the world is ready for more Charlie's Angels.
Written by Banks alongside David Auburn and Evan Spiliotopoulos, this new take on the Charlie's Angel series serves as a sequel of sorts and not a complete reboot. The story sees Scott as Elena Houghlin, a systems engineer whose life is put in danger after she blows the whistle on some potentially world-threatening tech. Asa result, Elena finds herself under the protection of, and then working for the Townsend Agency, which is now a global organization that has agents running around all over the world.Those agents include who we have come to know as Charlie's Angels.
The film is scheduled for release on November 15th. Perfect timing just before the big holiday bumper season.
Last Updated: October 15, 2019