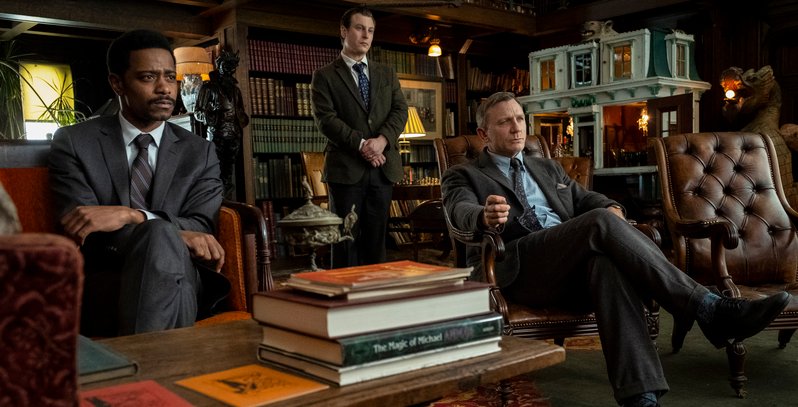 He may have made one of the most polarizing Star Wars films of all time with The Last Jedi, but there appears to be nothing divisive about the writer/director Rian Johnson's next film. Knives Out takes us back to the classic era of the whodunnit film, but adds a healthy dose of modern, irreverent humour.
So far, the film looks incredible based on both trailers that we have seen. Don't just judge a movie by its trailer though as critics have also gotten a chance to see the movie at the Toronto International Film Festival and they fell in love with it too. This new trailer for the film introduces us to some new scenes from the film, studded with loads of that praise from critics. Agatha Christie herself would likely be very proud of this story.
Honestly, if you aren't sold on the movie by now, you never will be. This trailer may not tell us much – but then again in a crime caper such as this, you don't really want to know all the detail and want to try and figure it out during the movie before the killer is finally revealed – but doe showcase how fun this movie sets out to be. Movies are supposed to be about entertainment and this movie seems to have its priorities straight in achieving just that.
And I've said all that purely ignoring the cast of the film which is arguably its biggest draw as few films can boast the type of ensemble that Knives Out can, featuring Daniel Craig, Chris Evans, Christopher Plummer, Lakeith Stanfield, Michael Shannon, Ana de Armas, Don Johnson, Jamie Lee Curtis, Toni Collette, Jaeden Martell, Katherine Langford, Riki Lindhome, Edi Patterson, and Raúl Castillo. Yes, it is one remarkable cast.
Knives Out releases on November 27th 2019.
Last Updated: October 29, 2019