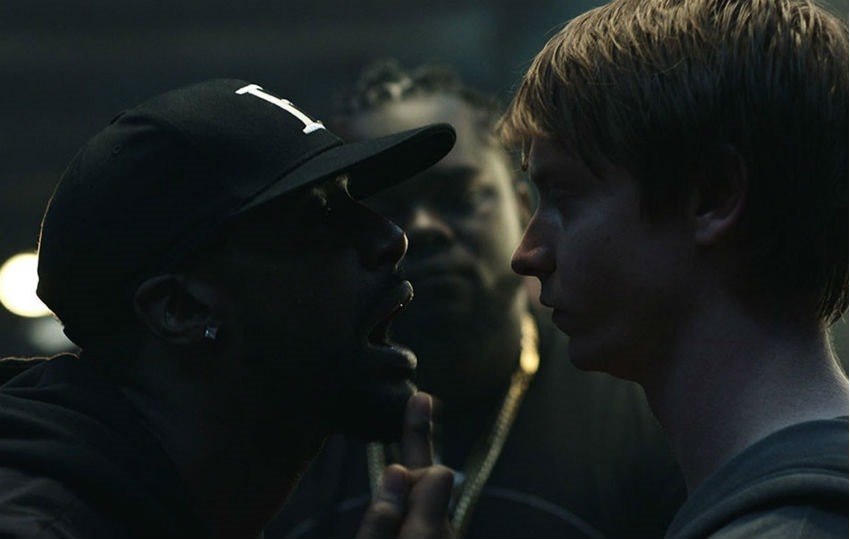 I've been following Bodied ever since I first heard of it back in early 2017. Mostly, I've just been following to find out when the hell we would get to see it. Director Joseph Kahn made his name with directing stylish award-winning music videos for Taylor Swift and more. This is after he also made his name crap by directing silly motorcycle action movie Torque. Kahn has come a long way since then and even gave us a really intriguing proposal for a gritty Power Rangers reboot before the actual gritty Power Rangers reboot happened. However, according to all reports, all of this was just filler until he could release his masterpiece on the world: Bodied.
Produced by Eminem and written by Alex Larsen aka Kid Twist, a former rap battler turned screenwriter, Bodied is "the satirical story of Adam Merkin (American Vandal's Callum Worthy), a progressive grad student who becomes an accidental battle rapper whose success breeds outrage." The film debut at the Toronto International Film Festival last year and absolutely blew away everybody who had seen it. I've been following Kahn on social media ever since his Power/Rangers pitch – he's actually a very entertaining guy – and I've also seen him responding to folks who got to see Bodied after that at other film festivals and how much they all loved it.
The problem though, was when would the rest of us get to see it outside of those exclusive international film festivals? Well, now we know as a brand new Red Band trailer, containing some very NSFW language, has dropped to announce that Bodied will be debuting on at selected theatres on 2 November 2018. The film has been picked up as a Youtube Original though, and will be premiering on Youtube's Premium platform shortly thereafter. In the meantime, check out the trailer below.
Bodied also stars Jackie Long (Idlewild), Shoniqua Shandai (Sing It), Walter Perez (The Avengers), Rory Uphold (Hella), as well as a bunch of real-world battle rappers like Dizaster, Dumbfoundead, Hollow Da Don and media personality Charlamagne Tha God. The movie will also be featuring new original music by Eminem.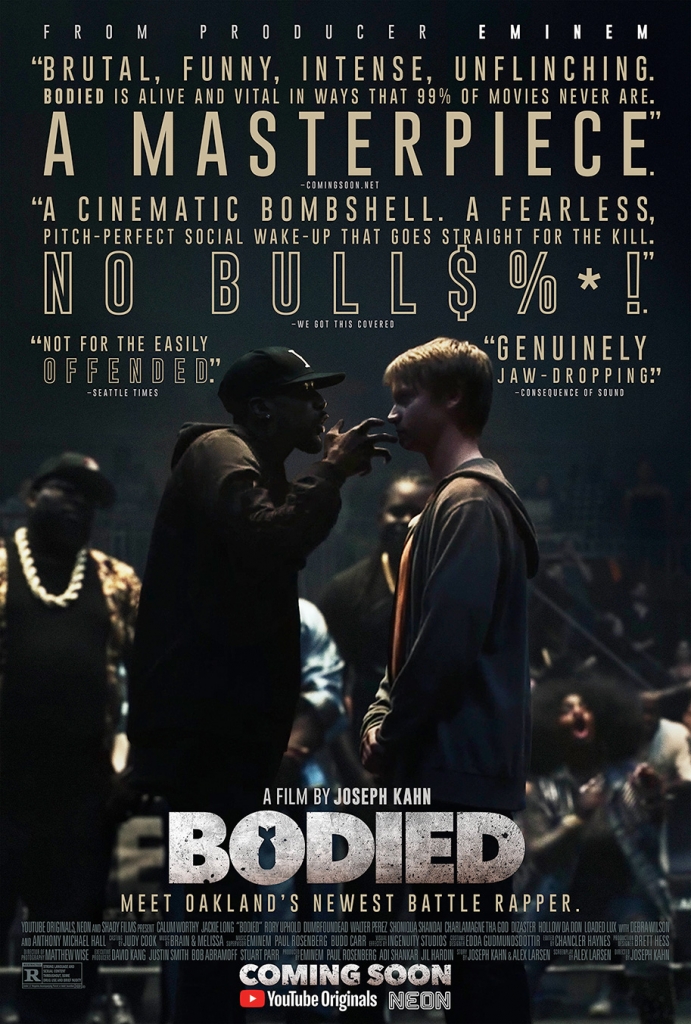 Last Updated: October 9, 2018