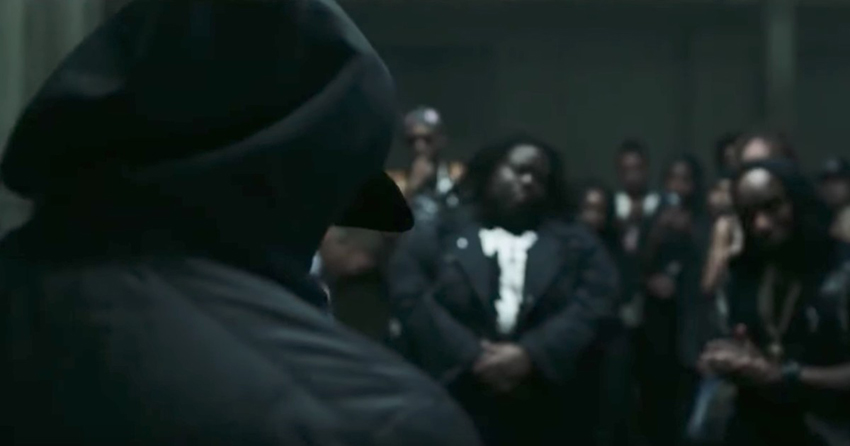 It's been fifteen years since Eminem made history with 8 Mile. The Curtis Hanson directed drama was based heavily on the life of the hip hop superstar, and even saw him make his acting debut as this fictionalized version of his younger self. The movie was a gigantic critical and commercial success and saw Eminem go on to win the Oscar for Best Original Song in a Movie for "Lose Yourself", becoming the first hip hop artist in history to ever do so.
Despite all that acclaim and success, Eminem hasn't really been involved with the movie business since besides for a few cameo roles here and there. However, that is changing with Bodied, an upcoming satirical look at the world of rap battles.
Despite his world-famous skills on the mic, Eminem won't be stepping in front of the camera this time, but is producing the film which mostly stars a cast of unknowns. Behind the camera next to Eminem will be director Joseph Khan, who previously helmed extreme motorcycle action movie Torque. That was admittedly not a good film, but that's not all Khan's done. He also directed that gritty, R-rated Power Rangers short film starring Katee Sackhoff that many felt inspired the big screen reboot that came out earlier this year.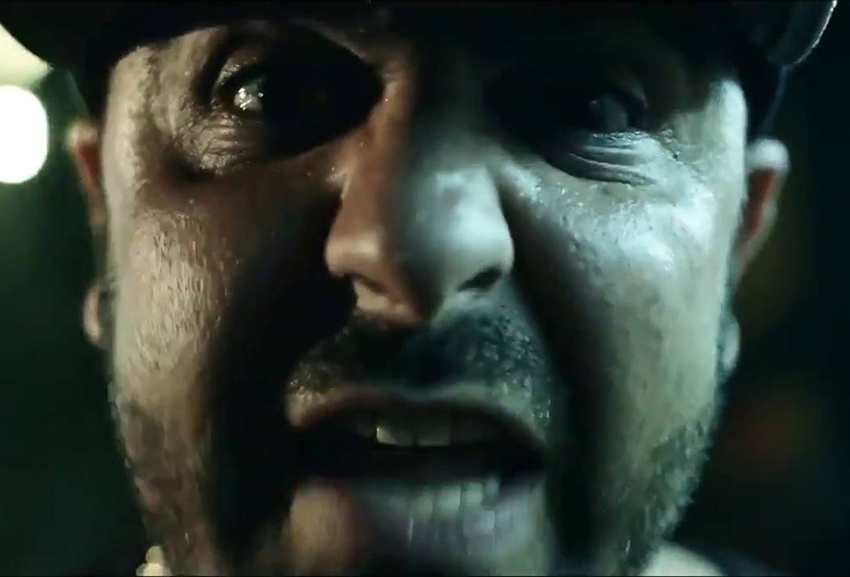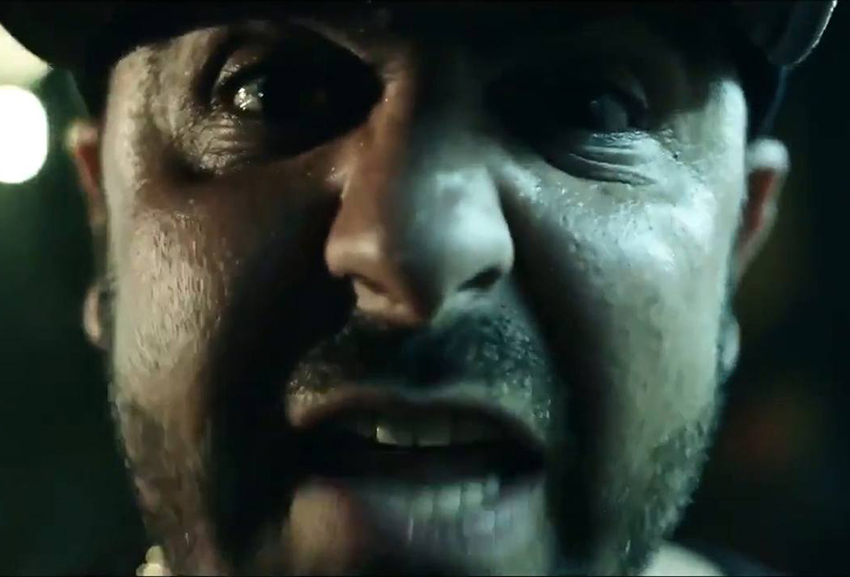 Most importantly though, Khan is one of the best and most widely sought after music video directors in the business today. He's helmed some of the best videos for just about every big name in music from Willie Nelson to Korn to Backstreet Boys to Taylor Swift. He's won and been nominated for several MTV Music Video Awards, UK Music Video Awards and American Country Music Video Awards and his videos for Eminem's "Without Me" and Taylor Swift's "Bad Blood" both won him a Grammy each. In other words, when it comes to filming people making music on-screen in very interesting ways, Joseph Khan definitely knows what he's doing.
And that definitely appears to be true with this first trailed for Bodied, which is mostly just an intense, profanity laced verbal beatdown in a rap battle between rappers named Megaton and MC Goggles. The bulk of the preview is too short to judge whether Khan and his cast nails the more narrative driven, dramatic moments of the movie – something which 8 Mile excelled at – but I will definitely show up just to watch more of this. The script for the film was penned by real life rap battle champion Alex "Kid Twist" Larsen, and at least in these rap battles his writing – to use the correct nomenclature – is FIRE! Check it out below!
Bodied doesn't have a release date yet but is set to make its debut at the Toronto International Film Festival next month.
Last Updated: August 10, 2017