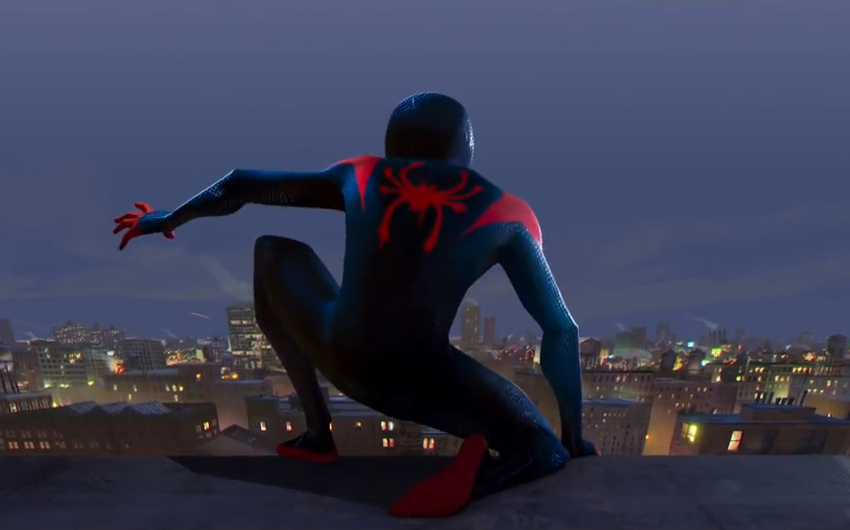 Way back in February 2015, Marvel and Sony blew fans' minds when they revealed that they had struck a surprising co-production deal that would allow Spider-Man (whose film rights were owned by Sony) to appear in the Marvel Cinematic Universe. After the failed reboot of Amazing Spider-Man, fans were overjoyed at the prospect of Spider-Man finally getting done right on the big screen. As amazing as that sounded though, there was a problem: These same fans were all Peter Parkered out. After an original trilogy starring Tobey Maguire then another two film reboot with Andrew Garfield, many were calling for a different Spider-Man to be given his cinematic due. An Ultimate Spider-Man, to be exact.
In the Marvel Comics universe, their Ultimate imprint was an alternate universe that featured younger, more contemporary versions of their classic characters. It also had its own young Peter Parker… "HAD", as the young hero would eventually die at the hands of his archnemesis Green Goblin, unmasked and in full view of the public. His death though would inspire Miles Morales, a young boy who also had spider-like abilities thanks to the very same experiment that gave Peter his. Donning his own costume, Miles would become the new Spider-Man to fill the gap left behind by Peter Parker.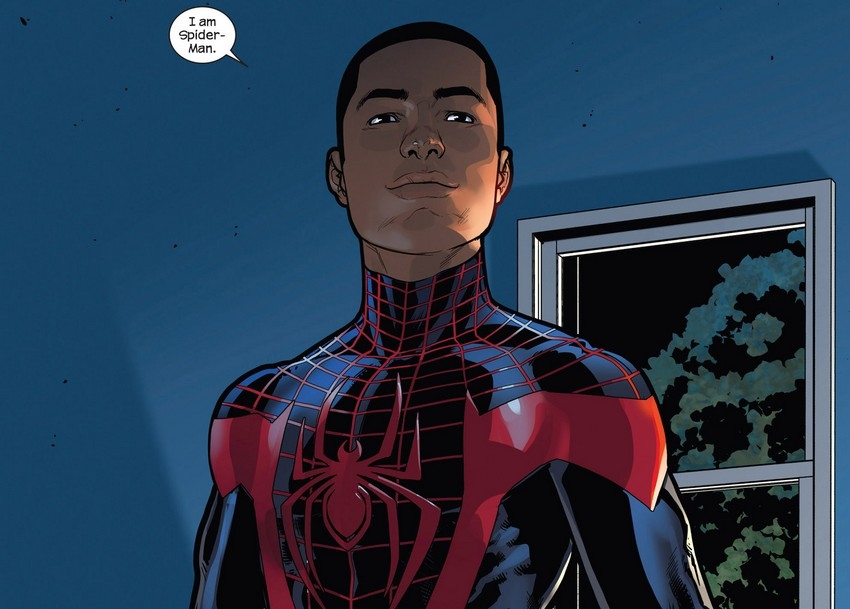 Created by writer Brian Michael Bendis as a character his mixed-race daughter could identify with, the half black/half Hispanic Miles Morales would become a beacon of representation in the Marvel universe… and also just one really amazing Spider-Man. His popularity would lead to him being one of the few heroes brought into the mainstream Marvel universe when the Ultimate Universe was destroyed in the Secret Wars event, and he's even landed his very own cartoon TV series on Disney XD. But still, no movie talk as Tom Holland was cast to play Peter Parker again in Captain America: Civil War and Spider-Man: Homecoming.
Luckily though, Marvel had a plan. Coming off mega-successes like The Lego Movie and 21 Jump Street, filmmaking duo Phil Lord and Chris Miller were tapped to write/produce a new feature-length animated film focusing on Miles Morales. Well, him and a whole lot of other Spider-Men as Spider-Man: Into the Spider-Verse was revealed to follow Miles Morales as he somehow discovered of the existence of the many alternate universes in the Marvel universe and all their respective webheads. And thanks to the first trailer for the film dropping at Brazil's Comic Con Experience (CCXP) over the weekend, we now know that it looks spectacular!
The film features some jaw-dropping visuals and I absolutely love the little touches of the classic comic frames jammed into the action. For now, this film is a completely standalone entity. However, we don't know which Peter Parker it is that shows up at the end of the trailer, and with the whole multiverse angle I wouldn't be surprised if Spider-Man: Into the Spider-Verse teased some connection to Tom Holland's live-action MCU version at some point. Can you imagine how fans would lose their minds if this movie proves popular enough to have Miles make the transition from animated to live-action to show up next Holland's webslinger and the rest of the Avengers somewhere down the line? We have been told that after the still-untitled Avengers 4 that the MCU was getting shook up in a big way, and the existence of alternate universes would definitely do that.
Spider-Man: Into the Spider-Verse will be directed by Bob Perschietti (Puss in Boots, The Little Prince) and stars the voice talents of  Shameik Moore, Liev Schreiber, Mahershala Ali and Brian Tyree Henry. It is scheduled for release on 14 December 2018.
Last Updated: December 10, 2017