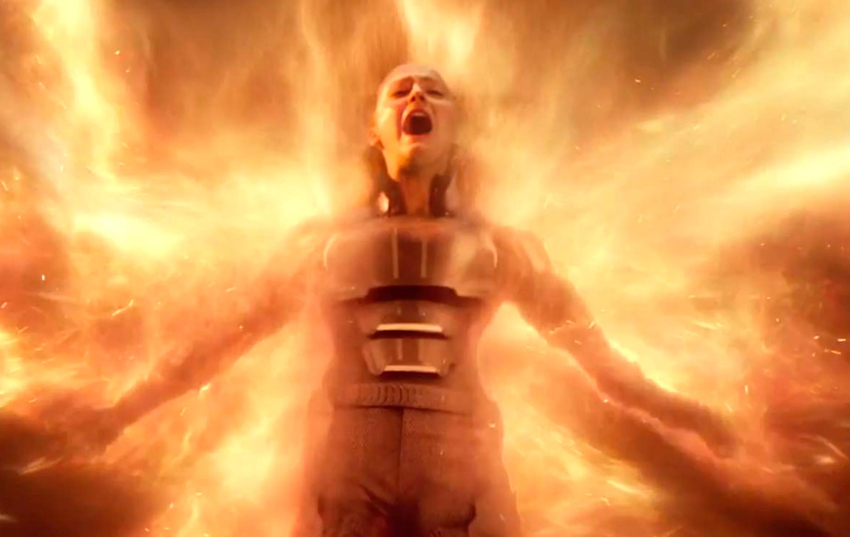 I'm going to be completely honest with you folks. Right now I care more about my old toenail clippings than I do X-Men: Dark Phoenix. Following the dismal X-Men: Apocalypse, I had already been down on these films. However, with the completed Disney/Fox deal meaning that nothing that could possibly happen in the upcoming mutant superhero movie will have any lasting impact as this marks the end of Fox's tenure with the franchise, I'm completely out of craps to give.
It also doesn't help that one of the film's biggest emotional surprises has already been revealed in the trailers – a baffling marketing strategy that writer/director Simon Kinberg revealed was completely intentional. But despite all that, with me being the comic book geek that I am, I will be there on opening day. I can't say how many others like me there'll be there, but it probably won't be too much though as the usually reliably box office analysts at Box Office Pro have predicted this film will have a domestic opening in $40 – 50 million range. That could give it the lowest opening in the entire franchise's history. Yeesh.
Clearly, the folks at Fox need to do something different to build up some hype fast. To that end, the studio has released a final trailer for the film online now. If you're feeling as apathetic about the whole affair as I am, maybe this will be the swift kick in the hype-pants you need? Check it out below and decide for yourself.
In DARK PHOENIX, the X-MEN face their most formidable and powerful foe: one of their own, Jean Grey. During a rescue mission in space, Jean is nearly killed when she is hit by a mysterious cosmic force. Once she returns home, this force not only makes her infinitely more powerful, but far more unstable. Wrestling with this entity inside her, Jean unleashes her powers in ways she can neither comprehend nor contain. With Jean spiraling out of control, and hurting the ones she loves most, she begins to unravel the very fabric that holds the X-Men together. Now, with this family falling apart, they must find a way to unite — not only to save Jean's soul, but to save our very planet from aliens who wish to weaponize this force and rule the galaxy.
X-Men: The Dark Phoenix sees the return of Sophie Turner as Jean Grey James McAvoy as Charles Xavier, Michael Fassbender as Magneto, Jennifer Lawrence as Mystique, Tye Sheridan as Cyclops, Nicholas Hoult as Beast, Kodi Smit-McPhee as Nightcrawler, and Alexandra Shipp as Storm. Newcomers to the cast include Andrew Stehlin as Red Lotus, Kota Eberhardt as Selene, and Jessica Chastain as the mysterious central villain of the movie. It is currently scheduled for release on 7 June.
Last Updated: April 17, 2019