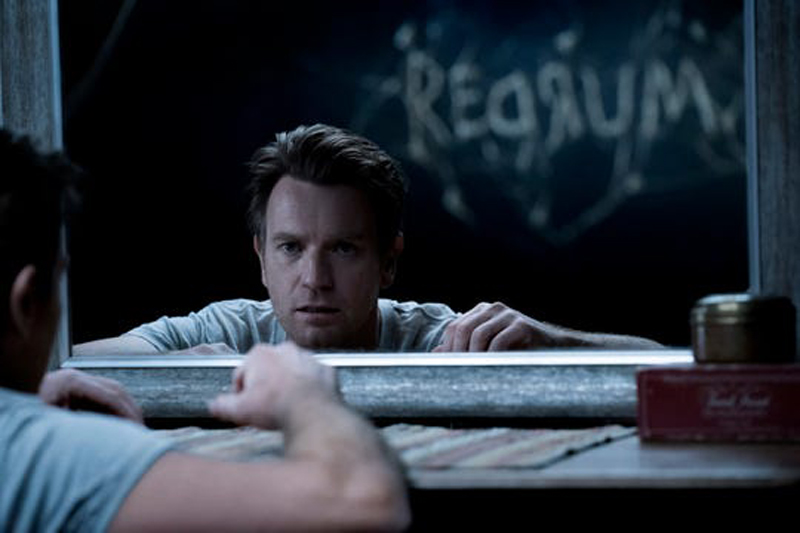 Guilty admission: I've only ever seen Stanley Kubrick's 1980 adaptation of Stephen King's 1977 classic horror novel The Shining once and it was many, many years ago. There's a lot I can't quite remember and it seems I really should refresh my memory soon because last night we got our first look at Doctor Sleep, the upcoming adaptation King's 2013 novel follow-up to The Shining.
This time around its acclaimed horror filmmaker Mike Flanagan doing the adapting. He certainly has some big Kubrickian shoes to fill, but Flanagan is no horror slouch. He's already given us a fantastic King adaptation in Gerald's Game and then blew us away last year with The Haunting of Hill House. He's writing and directing the new film which sees Ewan McGregor as a grown-up Danny Torrance, the once-psychic kid of Jack Nicholson's Jack Torrance from the original. The Doctor Sleep novel is set over the course of 10 years, so I have a feeling that Flanagan may be making some changes to the narrative structure, but it's still looking pretty creepy. Particularly sinister-looking is Rebecca Ferguson as Rose the Hat. Check out the newly released trailer below.
Still irrevocably scarred by the trauma he endured as a child at the Overlook, Dan Torrance has fought to find some semblance of peace. But that peace is shattered when he encounters Abra, a courageous teenager with her own powerful extrasensory gift, known as the "shine." Instinctively recognizing that Dan shares her power, Abra has sought him out, desperate for his help against the merciless Rose the Hat and her followers, The True Knot, who feed off the shine of innocents in their quest for immortality.

Forming an unlikely alliance, Dan and Abra engage in a brutal life-or-death battle with Rose. Abra's innocence and fearless embrace of her shine compel Dan to call upon his own powers as never before—at once facing his fears and reawakening the ghosts of the past.
Doctor Sleep also stars Kyliegh Curran, Carl Lumbly, Zahn McClarnon, Emily Alyn Lind, Bruce Greenwood, Jocelin Donahue, Alex Essoe and Cliff Curtis. It is scheduled for release on 30 October 2019.
Last Updated: June 14, 2019