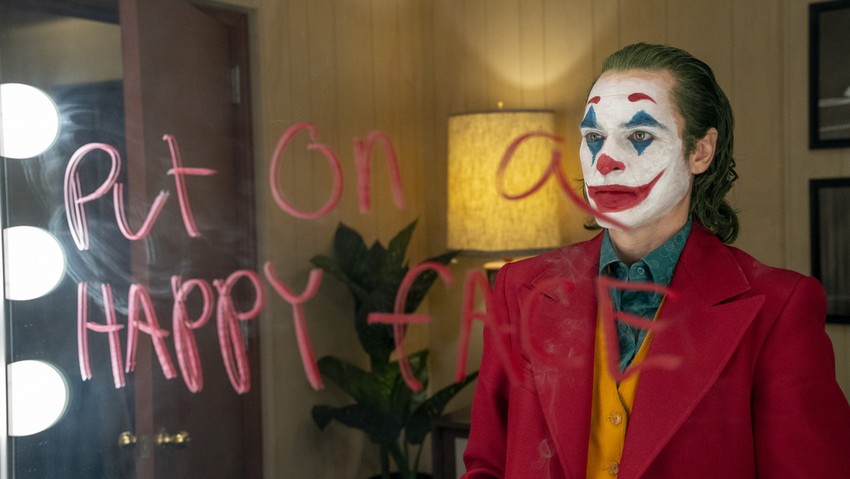 Warner Bros. definitely put on a happy face this weekend past as Joker has now officially become the biggest R-rated film of time. Last weekend had already left Joaquin Phoenix-led on the cusp of overtaking the two Deadpool films, so it was all but a formality as Joker shot past the $738 million worldwide total of the first of Ryan Reynolds' superhero action comedies. Reynolds took to social media to congratulate Joker in hilarious fashion, even calling out other R-rated box office champs like The Matrix, It and Logan.
Joker pulled off this achievement by earning an extra $18.9 million in the US as it reclaimed the top spot it had briefly relinquished to Maleficent: Mistress of Evil. With another $47 million from international markets, the film has now posted a massive $849 worldwide haul. So besides for stealing Deadpool's R-rated crown, that also means that in terms of modern DC Comics films, Joker has surpassed Wonder Woman ($821.8 million) and is closing on Batman v Superman ($873.6 million), leaving just The Dark Knight ($1.005 billion), The Dark Knight Rises ($1.085 billion), and Aquaman ($1.148 billion) ahead of it.
The fight with Maleficent to regain the top spot was an extremely close one for Joker though. So close that Joker may actually not have pulled it off. At this point, Maleficent is estimated to have earned $18.5 million, but that figure may inch up past Joker as official final totals come in today. What isn't in contention though is that Maleficent handily won the international market as it earned $64.3 million from 56 foreign territories. And that's a big relief because, despite the Disney sequel underperforming domestically, its international success brings its global tally just short of $300 million.
Beyond the tussle at the top, there was a lot more activity in the US charts as Countdown, Black and Blue, and The Current War all opened this weekend past. PG-13 horror Countdown came out the best as it debuted in fifth with $9 million. Naomie Harris-led cop thriller Black and Blue was hot on its heels in sixth with $6 million. The big difference here though is that Countdown only cost $6.5 million to make while Black and Blue had a $12 million price tag, making the latter a much bigger failure.
A director's cut of The Current War is only now hitting the US after the original theatrical version debuted in international markets months ago due to it being shelved as part of the controversy surrounding The Weinstein Company. And it would appear that the wait was not worth it (which Sam warned us about) as it posted a paltry $2.7 million – one of the worst wide releases ever – landing in ninth place. With The Current War's dismal performance, it allowed The Lighthouse – which expanded its cinema tally after a limited release last weekend – to actually land ahead of it on the charts as it earned $3 million.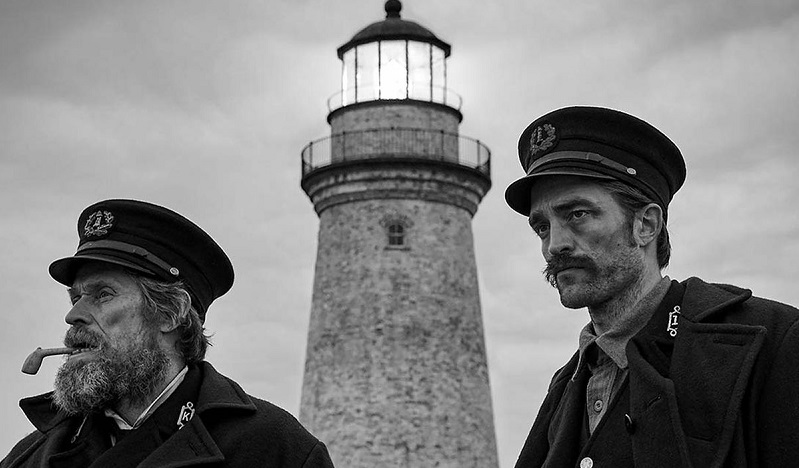 It wasn't the only limited release with positive results as both Bong Joon-Ho's Parasite and Taika Waititi's Jojo Rabbit posted great results despite not being in the top 10. The latter boasted the biggest per-theatre-average on the charts as it earned $1 million from 55 venues.
Let's see what the rest of the US box office chart looks like:
| No. | Movie Name | Weekend gross | Percentage change | US Domestic gross | Worldwide gross | Last Week's Position |
| --- | --- | --- | --- | --- | --- | --- |
| 1 | Joker | $18.9 million | -35% | $277.5 million | $849 million | 2nd |
| 2 | Maleficent: Mistress of Evil | $18.5 million | -50% | $65.4 million | $293 million | 1st |
| 3 | The Addams Family | $11.7 million | -28% | $72.8 million | $84 million | 4th |
| 4 | Zombieland 2: Double Tap | $11.6 million | -57% | $47 million | $63.6 million | 3rd |
| 5 | Countdown | $9 million | NE | $9 million | $9 million | NE |
| 6 | Black and Blue | $8.3 million | NE | $8.3 million | $8.3 million | NE |
| 7 | Gemini Man | $8.5 million | -59% | $43.4 million | $148.2 million | 5th |
| 8 | The Lighthouse | $3 million | +720% | $3 million | $3.6 million | 15th |
| 9 | The Current War: Director's Cut | $2.7 million | NE | $2.7 million | $7.5 million | NE |
| 10 | Abominable | $2 million | -44% | $56.8 million | $144.6 million | 6th |
NE = New Entry
Last Updated: October 28, 2019