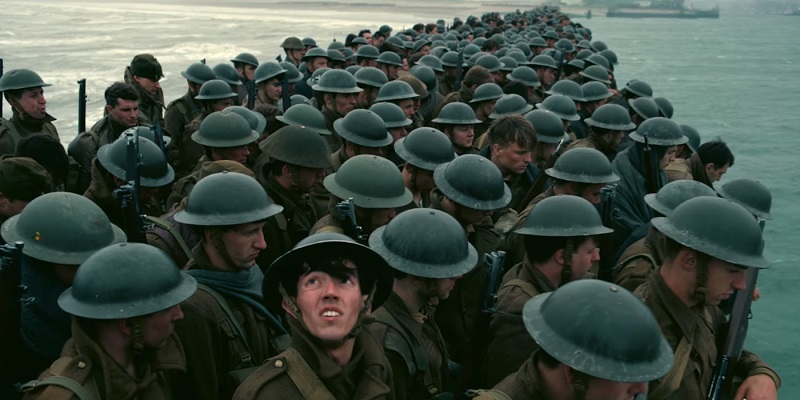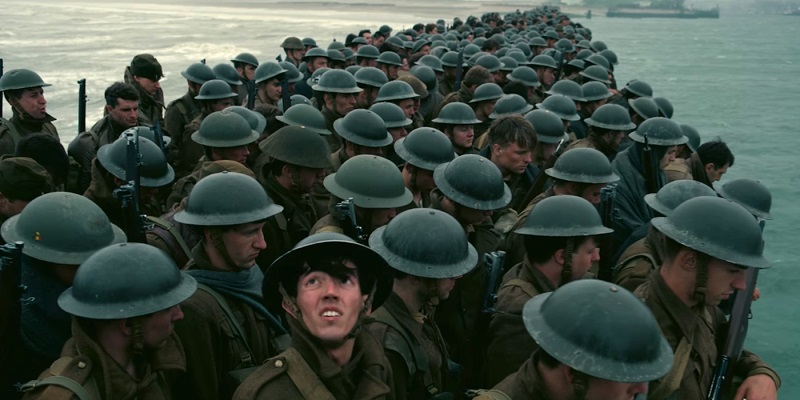 It may not have looked like it, but not all of America was actually at Comic-Con this weekend past. Instead of geeking out over movie news, some people actually went to the movies. And by "some people", I actually mean a lot of people and most of them went to check out Christopher Nolan's Dunkirk.
The director's WWII drama is being hailed far and wide as a masterpiece with heavy Oscar contender status. Whether because of this critical buzz or Nolan's prestige as a filmmaker, US audiences flocked to see it giving the film a $50 million opening. That figure bests the $47 million opening of his last film, Interstellar, and is the 4th best opening of Nolan's career behind Inception ($62 million), The Dark Knight ($158 million) and The Dark Knight Rises ($160 million). Internationally, Dunkirk still needs to open in several markets (including our own), but it already doubled its US takings where it did open this weekend, putting it on good footing early.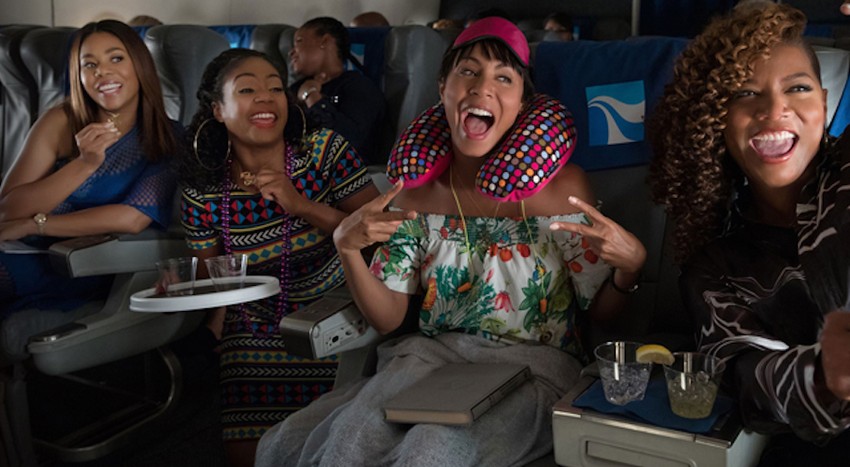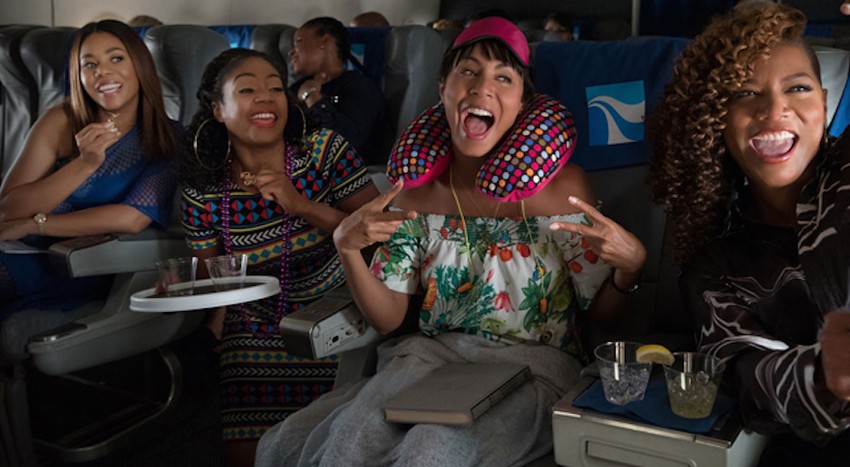 Elsewhere, opening this weekend with nowhere even remotely close to the buzz of Nolan's latest, is the R-rated female-led comedy Girls Trip. Ever since the breakout of Bridesmaids, many studios have tried to mimic that success, with the vast majority failing in their attempts over the years. However, Universal's ensemble comedy starring Regina Hall, Tiffany Haddish, Jada Pinkett Smith and Queen Latifah seems to be one of the few genre success stories as it scored a $30 million opening. With just a $19 million production price tag and an A+ Cinemascore, it looks like a new franchise has just been born.
Unfortunately for veteran director Luc Besson it looks his own new franchise is still-born instead. The Fifth Element director's latest sci-fi opus, Valerian and the City of a Thousand Planets, has been receiving mixed reviews from critics. Most praise the film's jaw-dropping visuals and imaginative world-building but feel that Besson dropped the ball everywhere else. Well, it appears that audiences got that memo, as Valerian could only eke out a fifth place worthy $17 million debut in the US. Ouch. Reports have been varied, but most peg Besson's VFX heavy film to have a massive production budget in the region of $200-210 million, so double ouch.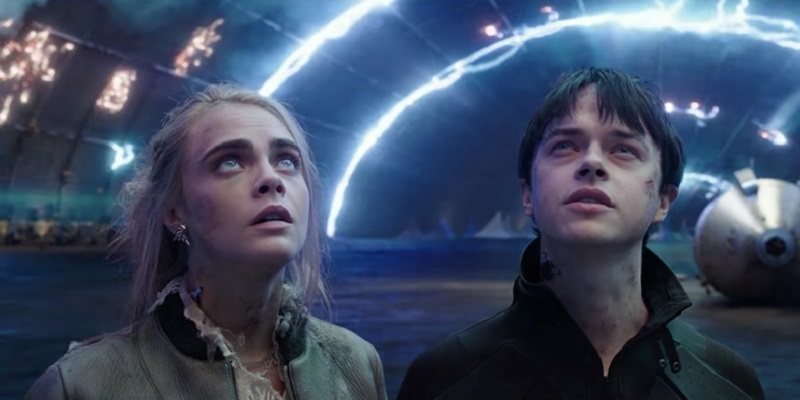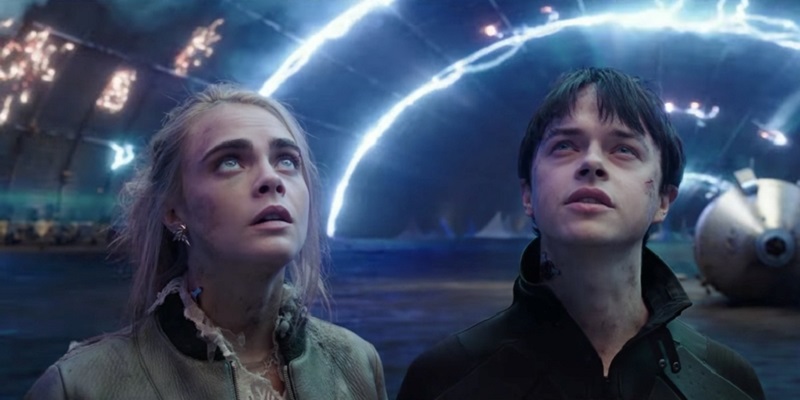 Valerian only opens internationally this coming weekend, and it's expected to do big business in France, which is the origin country of the graphic novel on which it is base. However, at this point in time, things are looking dire. Besson has been talking about the fact that he's already started writing two potential sequels to the movie, but unless a box office miracle happens, I think he may just be wasting his time.
Let's see what the rest of the US box office chart looks like:
| No. | Movie Name | Weekend gross | Percentage change | US Domestic gross | Worldwide gross | Last Week's Position |
| --- | --- | --- | --- | --- | --- | --- |
| 1 | Dunkirk | $50.5 million | NA | $50.5 million | $105.9 million | NE |
| 2 | Girls Trip | $30.3 million | NA | $30.3 million | $30.3 million | NE |
| 3 | Spider-Man: Homecoming | $22 million | -50% | $251.7 million | $571.7 million | 2nd |
| 4 | War for the Planet of the Apes | $20.4 million | -63% | $97.7 million | $147.8 million | 1st |
| 5 | Valerian and the City of a Thousand Planets | $17 million | NA | $17 million | $17 million | NE |
| 6 | Despicable Me 3 | $12.7 million | -34% | $213.3 million | $727.4 million | 3rd |
| 7 | Baby Driver | $6 million | -31% | $84.2 million | $118.6 million | 4th |
| 8 | The Big Sick | $5 million | -33% | $24.5 million | $24.6 million | 5th |
| 9 | Wonder Woman | $4.6 million | -31% | $389 million | $779.4 million | 6th |
| 10 | Wish Upon | $2.4 million | -54% | $10.5 million | $10.5 million | 7th |
Last Updated: July 24, 2017