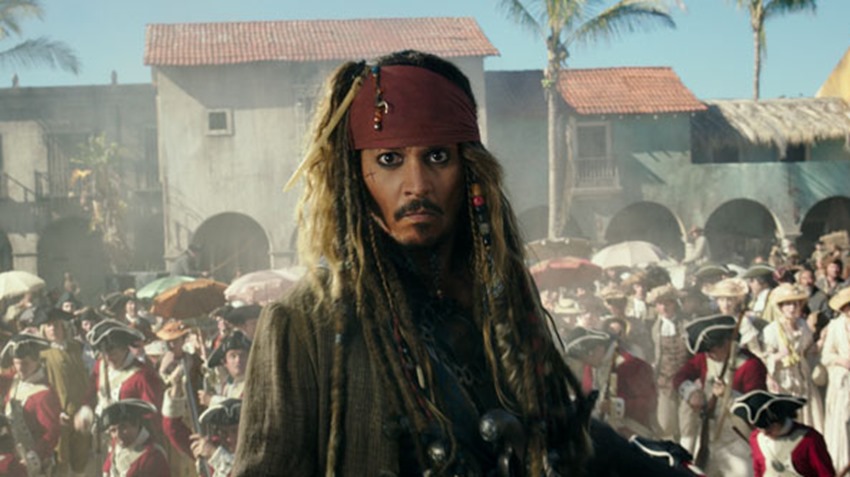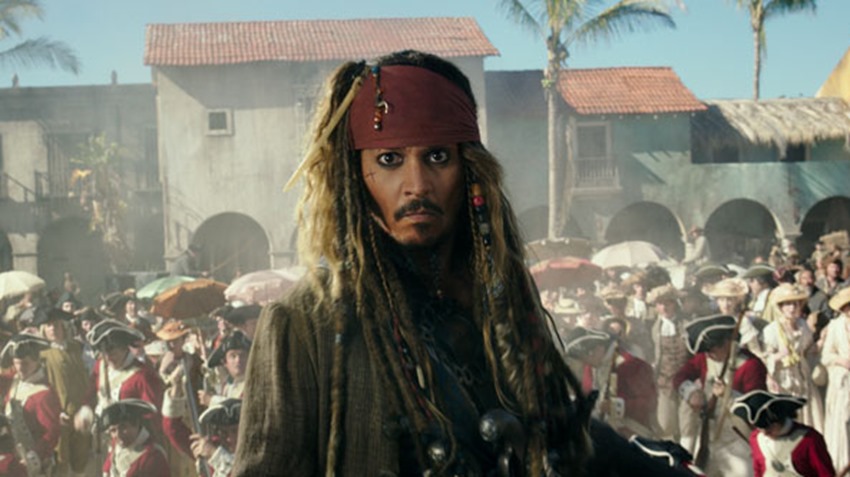 With Alien: Covenant performing way short of the mark last week, and subsequently failing even harder this weekend past, it comes as no surprise that it has already vacated the top spot as Pirates of the Caribbean: Dead Men Tell No Tales (aka Salazar's Revenge, as it's subtitled locally for some unknown reason) sailed into no.1 on its debut on the US Memorial Day weekend.
It was far from smooth sailing though, as Pirates picked up a three-day domestic opening of $62 million. If you take predictions for the extra public holiday today into account then that number will go up to about $76 million. Normally that would be a fairly decent opening, but normally movies don't have a massive $230 million production budget (a number that probably goes up to about $350 million or more once advertising is factored in).
Luckily international markets helped quite a bit to bolster that bottom line with an additional $208 million added to its pirate's chest of gold. That is one of the biggest international openings of all time, but it doesn't hide the fact that the franchise fatigue appears to be a real factor here. This, the fifth entry in Disney's swashbuckling franchise, is the lowest opening for the series bar the first film.
It could be argued that audiences in 2003 didn't know what to expect from a pirates movie based on a Disney amusement park ride starring Johnny Depp, hence Pirates of the Caribbean: Curse of the Black Pearl's lower debut. Dead Men Tell No Tales has no such excuse. The lacklustre reviews aren't helping matters much either.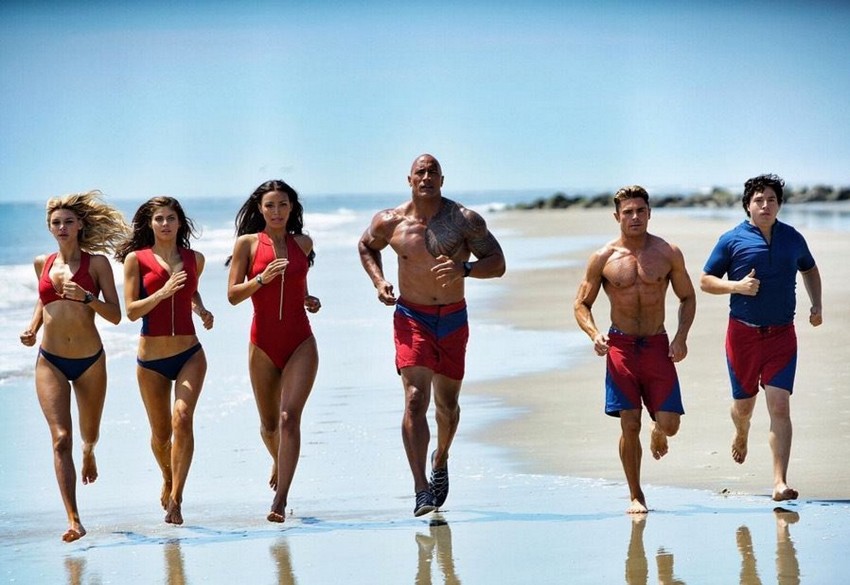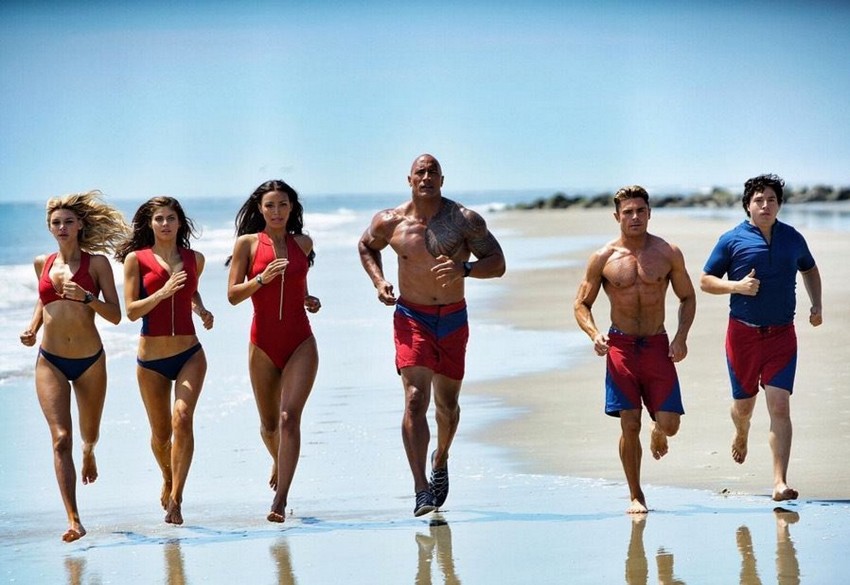 And speaking of aquatic movies critics aren't loving, R-rated comedy reboot Baywatch also opened this weekend past. Unfortunately for usually awesome stars Dwayne "The Rock" Johnson and Zac Efron, it seems that very few people are running – either in slow motion or normal speed – to their cinemas to watch this one. The film performed way, way below estimates as it opened to just $18 million in the US. Even despite its relatively lower $60 million production budget, that's a belly flop no matter which you look at it. It's going to take some serious CPR from the international markets when the movie opens this coming Friday to revive this one.
There were no other new domestic releases this weekend past, but some movies did cross some milestones. Beauty and the Beast passed the half a billion dollar mark domestically, while Guardians of the Galaxy Vol.2 has now exceeded the original film's global total and become the fifth highest grossing Marvel Cinematic Universe title.
Meanwhile, although it has finally dropped out of the top 10, Fate of the Furious has now joined the elite one billion dollar club, becoming only the sixth film in history to surpass that mark at the international box office. In case you were wondering, the others are Avatar ($2.027 billion), Titanic ($1.528 billion), Furious 7 ($1.163 billion), Star Wars: The Force Awakens ($1.131 billion) and Jurassic World ($1.019 billion).
Let's see what the rest of the US box office chart looks like:
| No. | Movie Name | Weekend gross | Percentage change | US Domestic gross | Worldwide gross | Last Week's Position |
| --- | --- | --- | --- | --- | --- | --- |
| 1 | Pirates of the Caribbean: Dead Men Tell No Tales | =$62.179 million | NA | $62.179 million | $270.579 million | NE |
| 2 | Guardians of the Galaxy Vol. 2 | $19.890 million | -46.3% | $331.205 million | $783.305 million | 2nd |
| 3 | Baywatch | $18.100 million | NA | $22.706 million | $23.579 million | NE |
| 4 | Alien: Covenant | $10.525 million | -70.9% | $57.3476 million | $185.356 million | 1st |
| 5 | Everything Everything | $6.185 million | -47.3% | $21.541 million | NA | 3rd |
| 6 | Diary of a Wimpy Kid: The Long Haul | $4.4 million | -38.3% | $13.581 million | $16.341 | 6th |
| 7 | Snatched | $3.905 million | -50.1% | $40.184 million | $49.657 million | 4th |
| 8 | King Arthur: Legend of the Sword | $2.315 million | -55.0% | $33.870 million | $119.070 million | 5th |
| 9 | Boss Baby | $1.7 million | -40.3% | $168.957 million | $476.175 million | 8th |
| 10 | Beauty and the Beast | $1.563 million | -38.6% | $500.563 million | $1.232 billion | 9th |
(NA = Not Applicable, NE = New Entry)
Last Updated: May 29, 2017