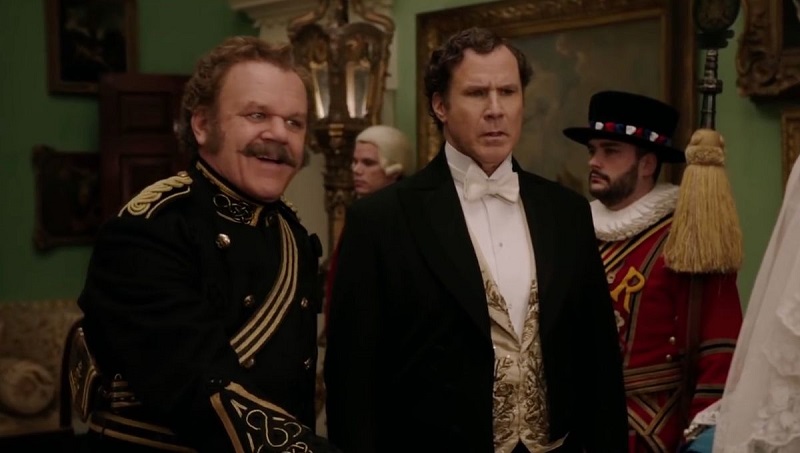 We live in a very important time in history. We have the privilege of not just having two Sherlock Holmes anymore, but now three. There are actually four, but I'm pretending Sherlock Gnomes doesn't exist. While Robert Downey Jr and Eggs-Benedict Cucumber Sandwich Benedict Cumberbatch have both traded their pipes and trench coat for suits of another kind in the Marvel Universe, it has opened up the gap for another Holmes to grace our presence.
And this time, he's bringing his step-brother with him.
Will Ferrell and John C. Reilly have previously collaborated in two Adam McKay films from the previous decade, including NASCAR parody Talladega Nights: The Ballad of Ricky Bobby and their 2008 cult classic Step Brothers. Both films showcased the great chemistry that the pair has, something which makes you wonder why there haven't been any more collaborations from the duo since. That is until now as the pair are set to star in a new take on Sir Arthur Conan Doyle's beloved characters in the upcoming Holmes and Watson.
As you can imagine by the pairing, this time around we're getting a far less serious Sherlock Holmes and Doctor Watson as the duo once again embrace their comedic talents to give us a few laughs and more accidental detective work as the iconic twosome once again need to uncover a dastardly plot by Dr Moriarty (Ralph Fiennes) who is threatening to kill the Queen of England in four days.
I'll be honest, while this movie looks to have some genuine laughs, I'm not all that keen for it. While Ferrell and Reilly both look great here, I'm not a big fan of the type of humour on offer in this movie and I think it's the kind of film that can get tired really quickly. I hope I'm wrong though because with a supporting cast that includes Hugh Laurie as Sherlock's brother Mycroft Holmes, Kelly Macdonald as Sherlock's landlady Rose Hudson, Rebecca Hall as the first female hysician in London Dr. Grace Hart, and Rob Brydon as the ever-slow-to-keep-up Inspector Lestrade, it has a lot of potential to be great.
Holmes and Watson is written and directed by Etan Cohen, who also directed Ferrell in the not very funny comedy Get Hard with Kevin Hart, which is perhaps also adding to my fears that this move will not be so great. At least Ferrell and Reilly have better on-screen chemistry between them which should at least make this film a little more bearable to watch.
The film is set to release on 21 December, which is rghit in the middle of a massive string of blockbuster films like Bumblebee, Aquaman and Mary Poppins Returns, but Ferrell has shown that there is also a market for ridiculous comedies like this with the Daddy's Home's movies that proved successful in their silly season release slot despite being surrounded by far superior and bigger movies.
Last Updated: October 1, 2018