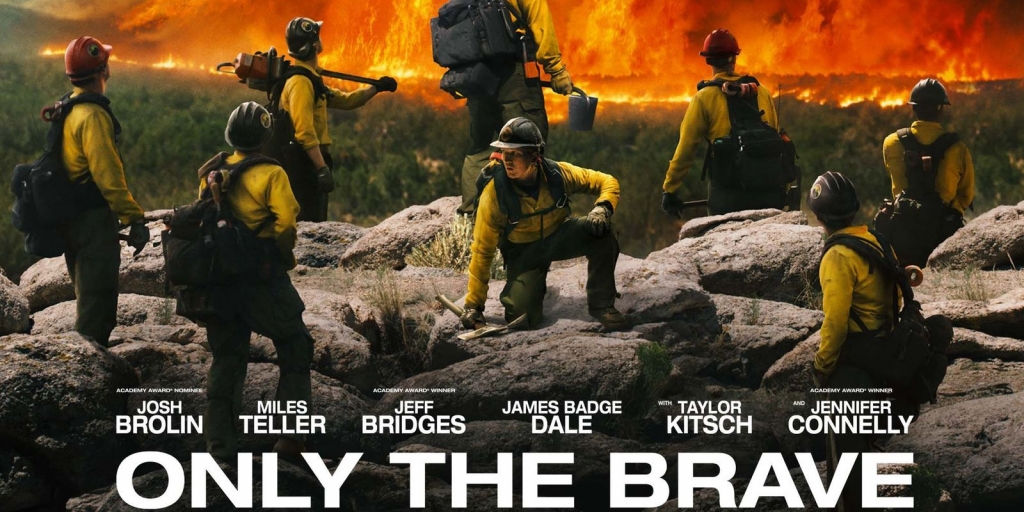 Our last screening for Annabelle: Creation was such a blast (thanks TimesMediaFilms!) that we want to offer another, this time the thriller Only the Brave. The movie is directed by Joseph Kosinski (Tron, Oblivion) who is usually known for his science fiction. However, with the movie sitting on 90% on Rotten Tomatoes he seems to have something great on his hands! You may note that this it NOT a horror, so people like Trevor can come out from behind his sofa and join us.
The movie follows the true-life heroism of 20 firefighters battling a historic fire in America. Here's what it is about:
Through hope, determination, sacrifice and the drive to protect families and communities, the Granite Mountain Hotshots become one of the most elite firefighting teams in the country. While most people run from danger, they run toward it — watching over lives, homes and everything people hold dear, forging a unique brotherhood that comes into focus with one fateful fire in Yarnell, Ariz.
And here's the dramatic trailer:
The screenings will take place in Cape Town (N1 City) and Johannesburg (Sandton) on 2 November at 20:00. That means you must arrive at 19:30 to pick up your popcorn and coke and pose for a picture (please!). All you need to do to enter is head over to our competition site here and enter your details. One entry per valid email address.
Only open to those residing in the respective cities.
Only the Brave stars stalwarts Josh Brolin, Miles Teller, Jeff Bridges, Jennifer Connelly, James Badge Dale and Taylor Kitsch and is released on 3 November and is once again sponsored by TimesMediaFilms.
Last Updated: October 25, 2017