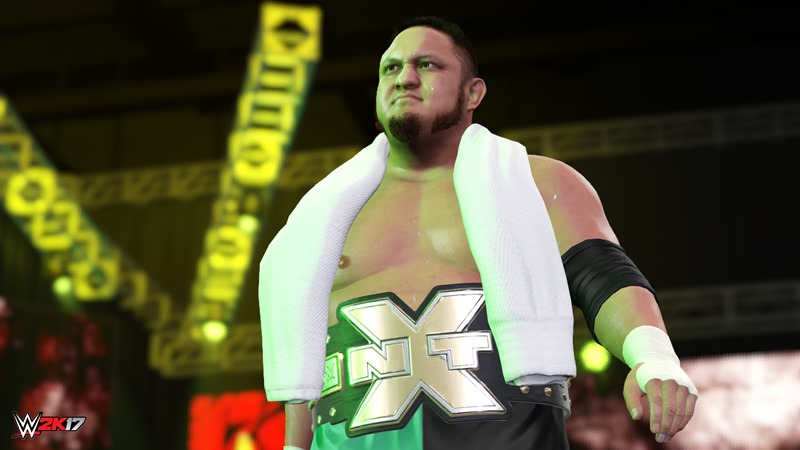 There's no trip down memory lane this year in WWE 2K17, as 2K Games and developer Yukes are opting for something a little bit different this year as players go from pre-show warm-up act to main event status through a more focused career mode. And that's alright! Some of the best wrasslin' games never had a showcase mode and still managed to be utter masterpieces, like WWF Smackdown Here Comes The Pain, WCW/NWO Revenge or the phenomenal WWF No Mercy.
WWE 2K17 wants to be one of those games, a title where players earn their way to glory through sheer hard work and effort. Or bypass it entirely as the official WWE 2K17 site explained:
In past MyCareer iterations (and in real life), new WWE Superstars start off at the WWE Performance Center, debut on NXT, and work their way up to a spot on Raw or SmackDown. Now, if you prove your exceptional skills in the opening tutorial matches in NXT, head trainer Matt Bloom will offer to fast track you to the main roster. If you need work, he'll recommend you remain in NXT and develop further.

As you rise through the ranks of WWE, the legendary Paul Heyman will take notice and attempt to take you under his wing. He'll offer long term challenges like holding a title for an in-game year with the promise of a big payout. Impress him enough and he may bestow one of WWE's biggest honors – becoming a Paul Heyman guy.

Accept and you'll have The Beast Brock Lesnar on your side along with Heyman's incomparable crooked ringside manager skills. Refuse and Heyman will release The Beast on your ass.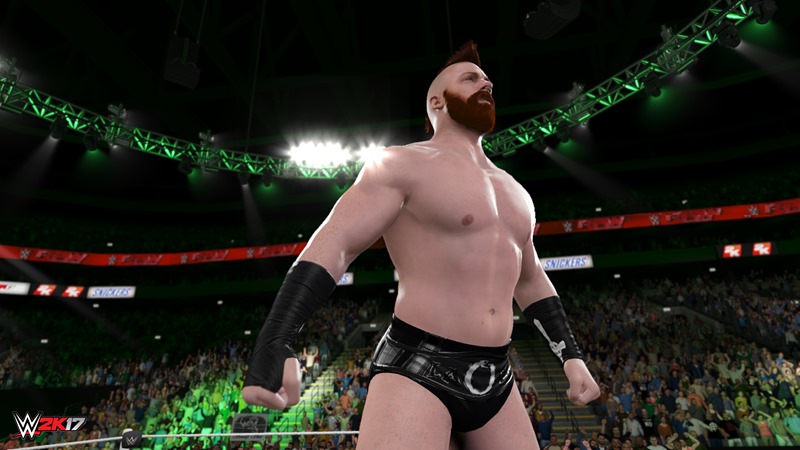 According to 2K, there'll be a new promo engine that is focused on expanding on rivalries, allowing players to start a few mind games with their feuds and earn a persistent enemy who'll attack you at the drop of a hat when given the chance to do so. "With the debut of the Promo Engine in WWE 2K17, players will be able to experience this vital aspect of sports entertainment in a whole new way," 2K said via press release.
Promos can be slotted into various segments of the show so you can decide the best time to talk about how great you are or call out a rival. Once your promo begins, you'll have several talking points to choose from and a limited time to decide. As you make choices throughout your promo, a performance meter will show how effective your words are with the audience.

Whether it's rapturous cheers or thunderous boos, the more extreme the reaction you incite the better, boosting your face or heel rating, popularity, and bank account.
And really, that's what I'm after. I've had a ball reliving the glory days of Stone Cold Steve Austin and Triple H, but I'm genuinely keen to forge my own legend as Mr Revengeance, the superstar formerly known as Bad News Bonthuys. And you can bet your brightly-coloured in-ring underwear that I'm going full heel in WWE 2K17 next month.
Or stalking my favourite NXT superstar, Asuka.
Last Updated: September 21, 2016