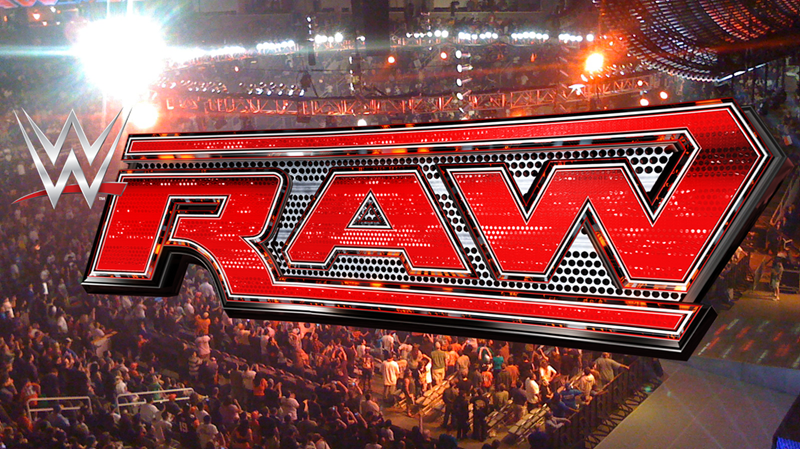 WWE Monday Night RAW took place at the Staples Center in Los Angeles, California. Here's all the action that went down.
Opening segment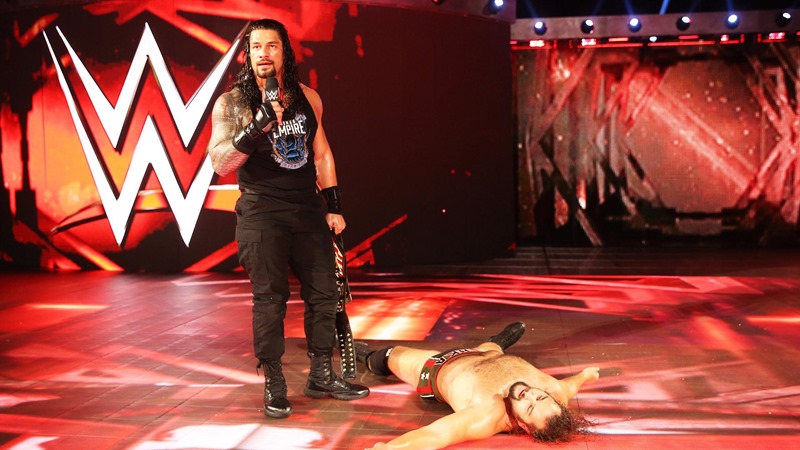 RAW kicked off with United States Champion Roman Reigns hitting the ring, but it wasn't long before his promo on bloodlines was interrupted by none other than Lana. The former champ Rusev was looking for a rematch, and after a few tense words with Lana Reigns soon found himself brawling around the ring with the big Bulgarian.
Taking Rusev apart with  right hands and dives, Reigns eventually fell victim to a big boot that sent him flying into the fan barricade, as Rusev attempted to steal the belt and exit the arena. Reigns recovered long enough to retrieve his belt with a Superman punch, and then declared that the rematch will be held inside Hell In A Cell.
Brian Kendrick defeated TJ Perkins
In a non-title RAW match, Brian Kendrick took out TJ Perkins after a hard-fought match between the cruiserweights, escaping a Fireman's Carry by raking the eyes of Perkins and locking him into the Hook submission.
Backstage
Seth Rollins was having a sit-down interview with Michael Cole, explaining how he deserved a rematch with WWE Universal champ Kevin Owens  after Triple H handed the title to him. With the Kevin Owens Show also scheduled for later on in the night, Rollins promised to give hima  RAW that he'd never forget.
Braun Strowman defeated Chase Silver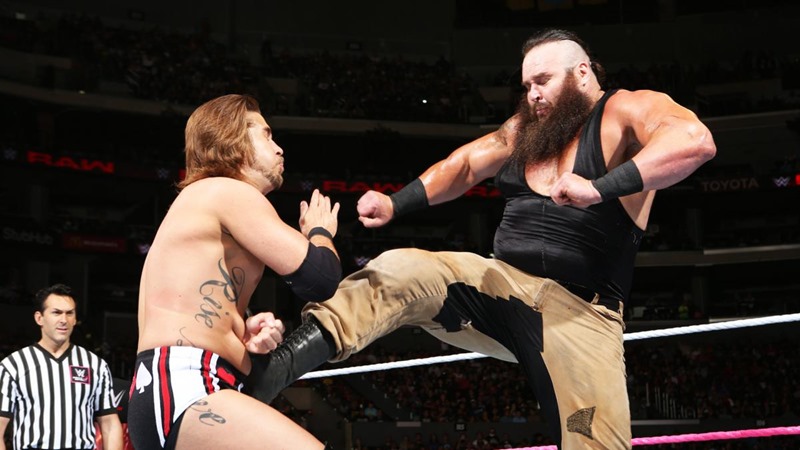 Another squash match, another easy victory for Braun Strowman on RAW. After the very short match, Strowman grabbed a mic and ranted about how he was tired of having no real challenge. RAW boss Mick Foley then appeared, as Strowman told him that if he didn't have some competition next week then he'd be packing his bags and leaving.
Jeri-KO challenge the New Day
With special guest, bestest pal Chris Jericho! Owens decided to wax lyrical about Seth Rollins, taking credit for keeping him out of the ring for months due to injury and how Jericho was his best friend. On that note, Owens explained that he asked for Jericho to join on the KO Show as he wanted a special guest referee for his title match with Rollins. Jericho was keen, but he had a bigger plan in mind: A tag team run against The New Day for the gold.
Only problem? Sheamus and Cesaro are next in line to challenge for the titles, but Jericho already had a plan: A non-title match, which if they won would put them in the running for a championship shot. Owens was keen, and of course The New Day decided to interrupt. And of course Jericho decided to add them to his RAW list.
The New Day accepted their challenge in the end, with a match scheduled for later in the night.
Sami Zayn defeated Titus O'Neil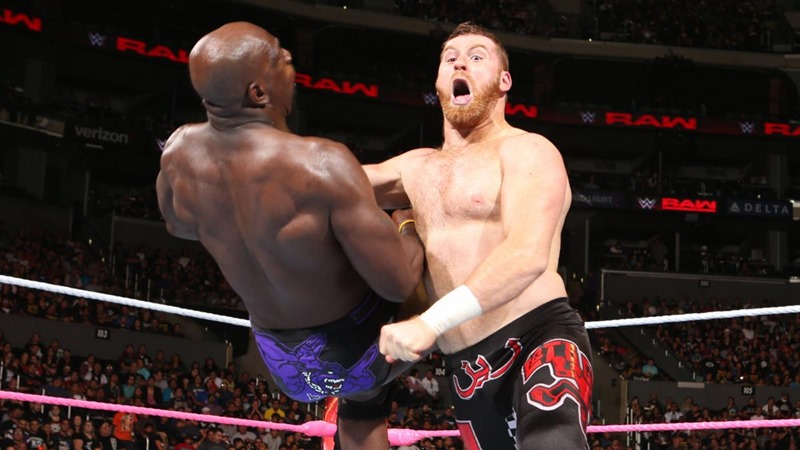 Titus may have had the momentum in the early minutes of this match with a big backbreaker and a corner T-Bone Suplex, but Zayn managed to slip a Big Boot in for a quick RAW win.
Luke Gallows and Karl Anderson defeated R-Truth and Goldust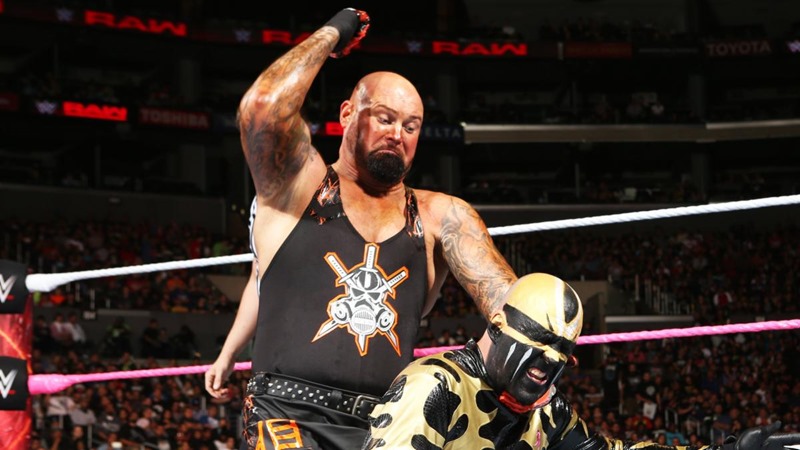 The Golden Truth had their opening momentum quickly derailed, as Gallows and Anderson utilised superior tactics and slams to keep the oddball pair grounded. A Magic Killer attack on R-Truth sealed the deal on this match, with Goldust quickly receiving the same treatment after the RAW match had concluded.
Ashton Kutcher confronted Chris Jericho and Kevin Owens backstage
Hey I remember that guy. Anyway, Kutcher got added to Jericho's list, and then Kevin Owens said that The 70's Show would have been better if it had starred him and Jericho. And I kind of agree. Kutcher said that he'd be ringside with another cast member from the show for the RAW match between the two Canadians and The New Day, but Jericho warned him to stay out of his business or suffer the consequences.
Xavier Woods and Big E defeated Chris Jericho and Kevin Owens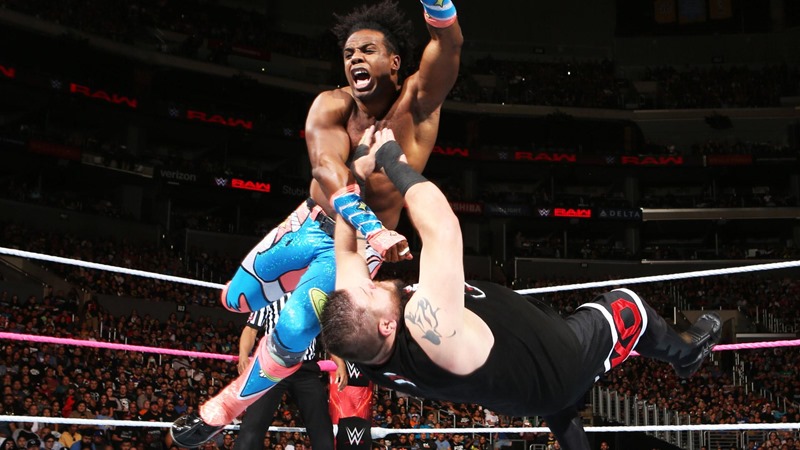 Well that tag team dream was short-lived. Ashton Kutcher and Danny Masterson were handling some commentary while promoting their new Netflix show, as Big E and Kofi Kingston represented The New Day. And for a while, it looked like Owens and Jericho were serious contenders for the tag team gold as the two utilised some devastating teamwork to keep The New Day grounded.
But Seth Rollins had other ideas, as he appeared at ringside and distracted Jericho who was in the middle of a Liontamer move on Kingston. Sufficiently distracted, Kingston managed to tag in Big E and hit Midnight Hour on Y2J, securing a win. With the match over, Rollins landed a Pedigree on Jericho for good measure.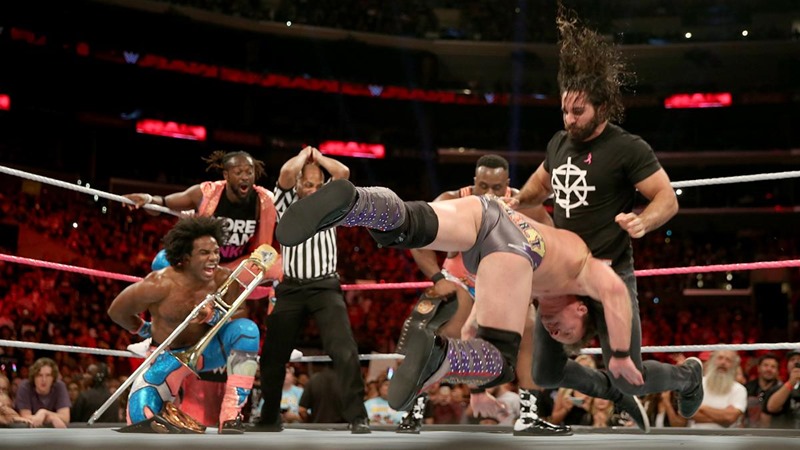 Backstage, Stephanie McMahon let loose on Rollins for his inteference, while Rollins said that Triple H screwing him over was the second-worst mistake of his life. The first being his marriage to Stephanie.
Tony Nese defeated Rich Swan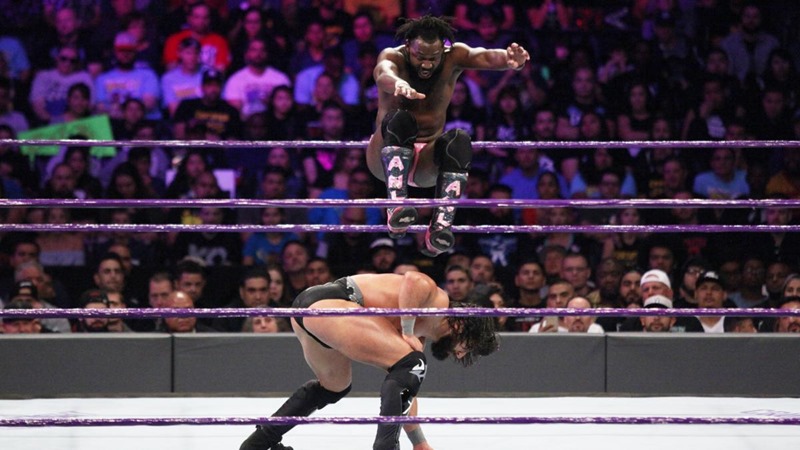 Some big offense was exchanged between Nese and Swan, as Nese used a few dirty tricks to get the momentum. A pumphandle piledriver helped end this RAW match quite quickly.
Cesaro and Sheamus defeated Raul White and Mark Carradine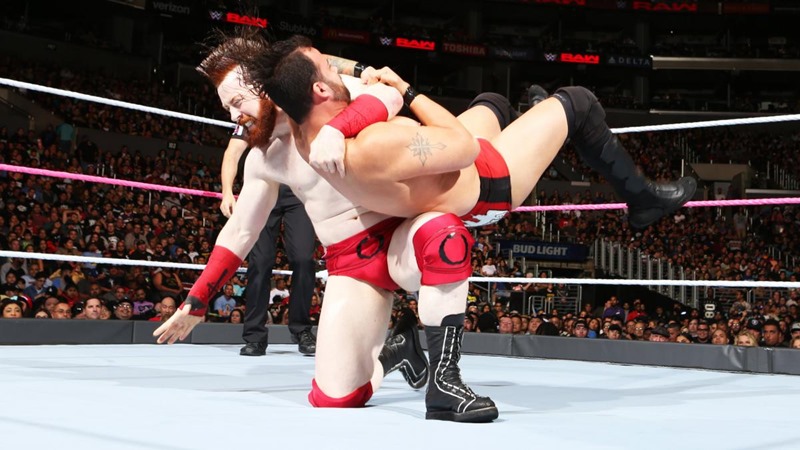 It may have been another quick match, but Sheamus and Cesaro were still at odds with each other after spending most of the night trash-talking. Tagging themselves in frequently, Sheamus hit an Irish Curse backbreaker on the jobber competition and then followed that up with a Brogue Kick to end the match.
Sasha Banks defeated Charlotte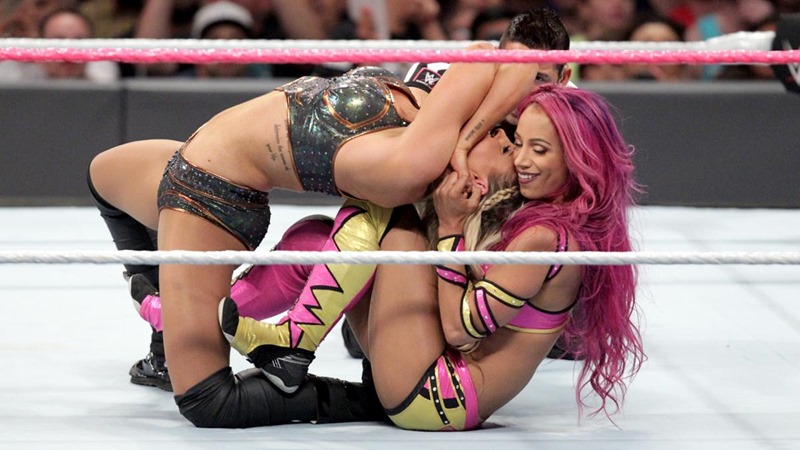 You don't often see the women's division get the main event spotlight, but when it does happen it's magical. Sasha Banks and Charlotte put on one hell of a match, with big slams and near falls aplenty as the Women's RAW title was on the line. The highlight of the match was easily Charlotte landing a Corkscrew Moonsault all the way from top rope to the floor, but even adding Natural Selection to that assault wasn't enough to finish off Banks.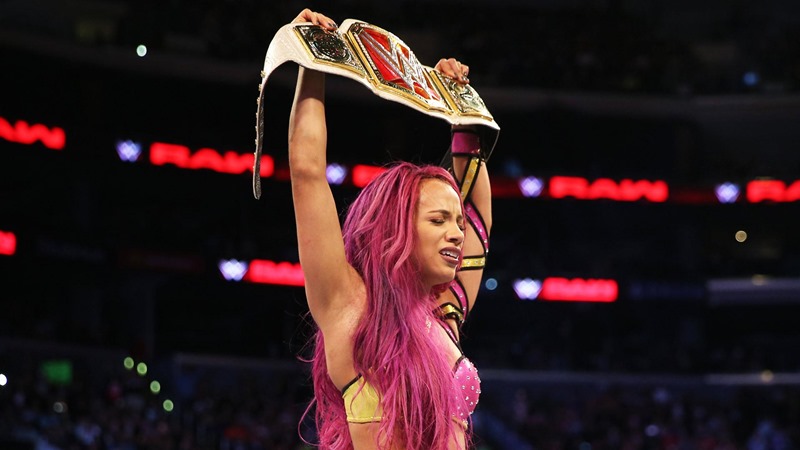 Thrown against the ring ropes but bouncing back to lock in a Banks Statement, Charlotte had nowhere to go as she was forced to tap out. Winner and NEW RAW Women's Champion, Sasha Banks!
Last Updated: October 4, 2016