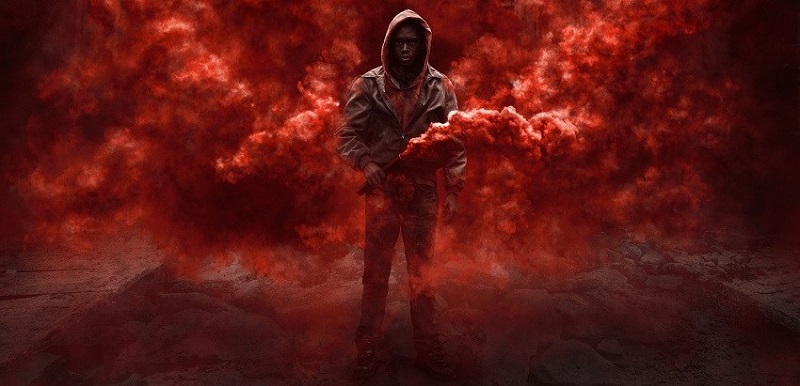 If our world were ever to be invaded by alien species (proper ones, not the genetically defective ones that sent Nick as an advance scout) and you could ensure you land up on the right side of extinction by teaming up with them…would you? Personally, I would, but then again I would think that by getting rid of most of mankind they'd be doing everyone a favour…
This is the predicament that Ashton Sanders' character is faced with in the movie Captive State, when he gapproachedoach by an alien cooperative agent (played by John Goodman) who offers him an opportunity to side with the aliens in the hope that they can learn to live with their future alien overlords. The alternative – join a human resistance movement and possibly get blown to smithereens. How is this even a valid option?
Captive State is directed by Rise of the Planet of the Apes director Rupert Wyatt, who has lately been making more of a name for himself lately for movie projects he has left behind than anything he has actually done. Wyatt was attached to both Fox's Gambit move and Showtime's Halo TV series, both projects which are in production turmoil. Thankfully, Wyatt he has decided to ride this one out because based on this new trailer, Captive State looks excellent:
Alien invasion movies can easily be generic, which is why I love it when a film comes out that provides a unique take on the issue. Whereas the first trailer focused lot more on the aliens invading Earth, this time round we see the human conflict arising from the invasion and Earth's battle for survival in choosing between two fates – both of which probably won't end well.
The official plot synopsis is as follows:
Set in a Chicago neighbourhood nearly a decade after an occupation by an extra-terrestrial force, Captive State explores the lives on both sides of the conflicts – the collaborators and the dissidents.
Captive State is written by Wyatt and his wife Erica Beeney, and is set to release in the US on March 29 next year.
Last Updated: December 13, 2018