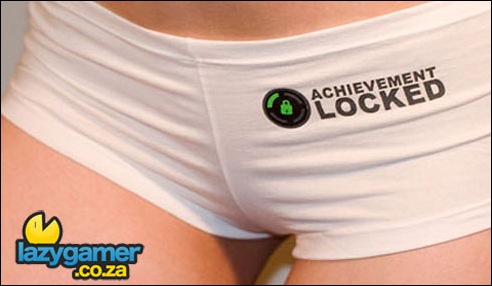 Achievements, and by extension, trophies are a strange thing indeed. Completely worthless, the digital badges of honour make us battle through the tedious bits of games. What's the point of them then? Absolutely nothing, but we love them anyway.
We like them so much in fact that we, gamers, have unlocked a total of 2 and a half billion of the buggers since their inception, for a sum total of 52 billion gamerscore. That works out to an average of 150 gamer points per person on Xbox live – so if you're sporting less than that it's time to catch up. It's probably also time to get a new hobby, because gamers will laugh at you.
If you're one of the very few people who've managed to get Call of Duty 4's notoriously frustrating "Mile High Club," you owe yourself a pat on the back. Only 2.8 percent of the 10 million COD4 players who've logged on to live have that one. Probably because only 2.8 percent of people have the sort of patience required, or the necessary money to replace controllers 4 times a week.
These statistics come courtesy of Aaron Greenberg, who divulged them in an article about achievements on Gamasutra 
Source : OXM
Last Updated: April 7, 2009