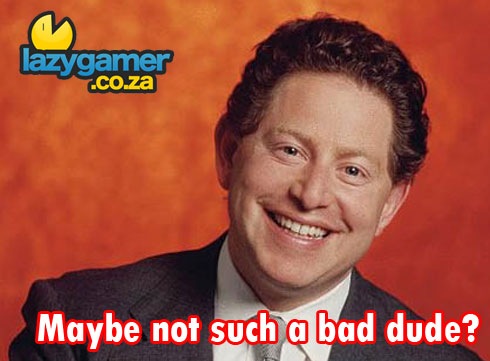 Today marks quite possibly the biggest videogame launch in the history of the multiverse. While some of you, particularly PC gamers, may be boycotting the game and others hate on Activision for whatever other reasons, today Activision shows us another, softer side.
In what seems to go against Activison CEO Bobby Kotick's incontrovertibly money-grubbing nature, Activision will actually be giving money away. Consider your minds blown. The Call of Duty Endowment, which aids returning soldiers in making the transition to civilian careers.
Kotick told the Washington Post that "The joblessness rate that [veterans] should have should be far less than the national average, not more. How do you expect people to actually join the military if when they leave the military they can't integrate back into the free market they're supposed to be protecting?"
The foundation will make its first donation – a sizeable $125,000 to the Paralyzed Veterans of America to help open a vocational rehabilitation center.
"These are super-capable people – To the extent that you can put them on track to develop more skills, the development potential that we've identified is extraordinary, Kotick concluded.
Nicely played, Activision. It's quite refreshing to see the "Evil mega-corporation" giving something back to the real-life guys behind one of their biggest earners. To all of you boycotting the game – why don't you spend the money you would have on an equally worth cause? It is still Movember, in case you've forgotten.
To the rest of you? Happy Modern Warfare 2 day.
Source : The Washington Post
Last Updated: November 10, 2009