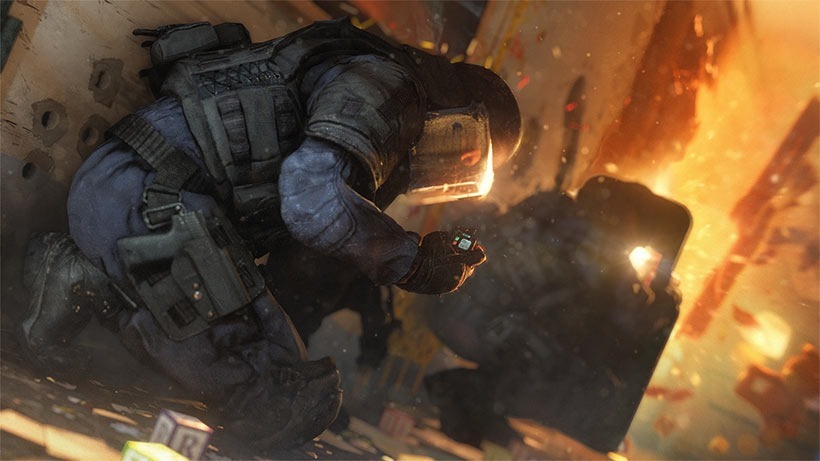 Yesterday, we told you that Counter Strike Rainbow Six Siege will feature 10 maps when it launches – with more coming by way of DLC. It seems that with EA becoming a little more consumer friendly, Ubisoft wants to follow in those footsteps – leaving Warner Bros as the current archfiends of anti-consumer DLC practices.
Ubisoft has confirmed that while, yes, Rainbow Six is going to get a bunch of Map DLC, those maps will all be available for free.
"At launch, Rainbow Six Siege will have 11 maps, playable both day or night, all using the full potential of our Real Blast destruction technology," Ubisoft said in a statement. "In addition, all post-launch maps will be downloadable for free. We want players to stay with us for the long term and have ambitious post-launch plans that we will detail at a later stage."
This is becoming increasingly common, as publishers try their best to not segregate their player bases with paid-for maps. Evolve, which managed to not segregate its player base by not actually having one, did the same, and Halo: Guardians developer 343 Industries has promised that it will deliver at least 15 maps as free DLC.
It's a problem that's plagued competitive shooters for ages, and I remember the first Gears of War suffering, especially here in South Africa where the content was geo-fenced, and only those who bothered with proxies and VPNs had the newest maps.
Of course, publishers will find other ways to monetise things in their full-priced retail games. I'm okay with that, as long as it doesn't enable winning; if you want to throw down a bunch of cash for a vanity item, a bauble that exists for aesthetic purposes, go right ahead.
Last Updated: September 17, 2015