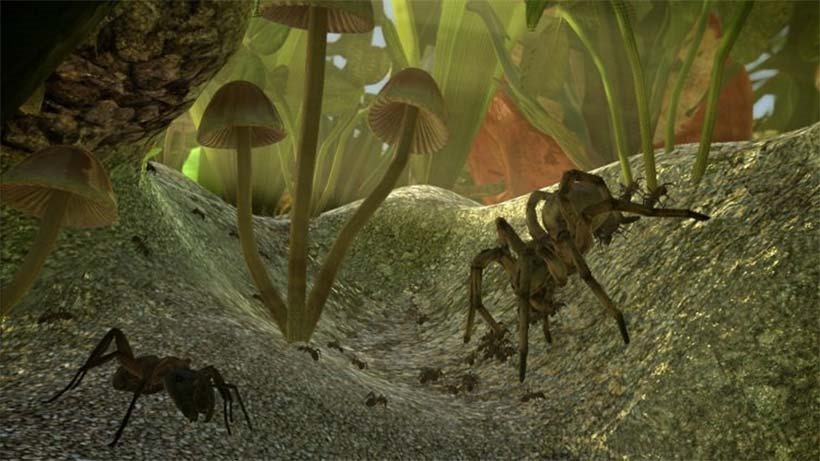 We told you before about Ant Simulator, a game that (a bit like Sim Ant years before) would try its best to let players see what life would be like as one of those little bugs you're probably quite likely to squish. Borne out of a Global Game Jam entry, the game benefitted from a bit of crowdsourcing to raise funds.
Here's what it promised:
"Ant Simulator is a game design to let players experience life as an ant in a fun realistic environment. See how different the world looks from the eyes of an ant! Not only do you play as an individual ant, but you will command a colony from small beginnings and grow into an ant empire!"
It's now been cancelled, for reasons I'm still trying to wrap my head around. Like many in-development independent games, Ant Simulator has run in to financial problems. Developer Eric Tereshinski partnered with some friends to get the project off the ground, but those friends have brought the game to a screeching halt.
By spending the game's development money on strippers and booze.
Tereshinski posted a video this weekend saying that the game has been cancelled, and he's resigning from his own company as a result. According to the video, Tereshinski says that his former business partners embezzled the game's funding to spend on lavish "business meetings" involving lots of alcohol and strippers – ruining an 11-year friendship, and the chances of Ant Simulator ever being released.
Here's the video:
Tereshinski says he'll do all he can to pay back those who've invested in the game, which will obviously be a difficult task. Under the company from which he's now resigned, he also released some pretty good tutorials on game development – which will now be removed too.
Last Updated: February 1, 2016