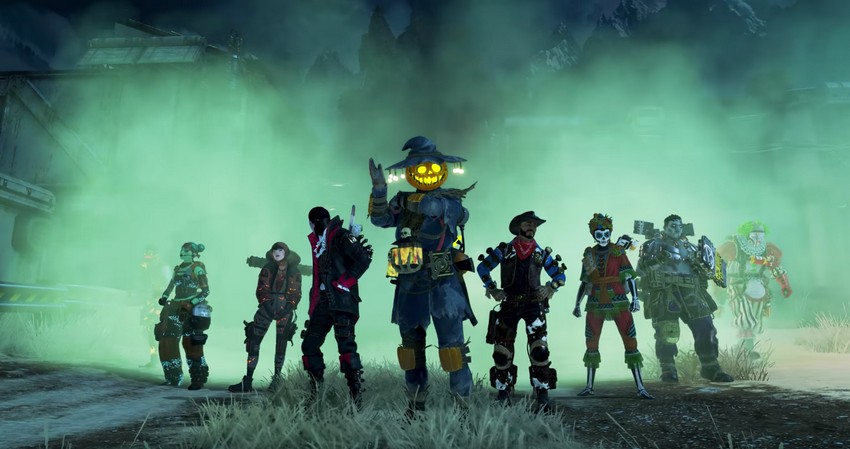 Fortnite may have stolen all the gaming thunder the last few days with their big "The End" event, but there's another popular battle royale game that's already had a major map change recently. And now, after Apex Legends' season 3 has seen us spending two weeks battling each other in the new World's End location, Respawn Entertainment's popular game is heading back to its original location of King's Canyon. Of course, there's a twist though.
Apex Legends' first Halloween event, titled Fight or Fright, kicks off later tonight, seeing players drop solo into a new night version of King's Canyon. More than just a spooky aesthetic, the new Shadowfall mode will see eliminated players coming back as part of a growing team of undead who have to hunt down the living with enhanced speed and a melee attack. The final ten "living" players will then need to band together to make it to an extraction point. And it all looks like a whole lot of fun based on this trailer that dropped last night.
So is it just me, or could the creepy guy seemingly controlling the undead perhaps be our first look at Apex Legends' next hero? Recent rumours and some datamining point to a character named Revenant, whose name is a perfect fit for what we're seeing here (A "revenant" is literally somebody who returns from the dead). From what we know about Revenant's abilities, it also lines up perfectly with the death motif.
Along with the obligatory cosmetic unlocks that will be coming to Shadowfall over the course of the event, tonight's update will probably also include Apex Legends' brand new shooting range. A co-op training mode that boasts all the loot from the game for you to play with on your own terms, the new shooting range was shown off this weekend past in the first regular Apex Devstream (yes, everybody is pulling a Warframe nowadays!). You can check out the Firing Range demo from the 07:00 mark in the video below.
Apex Legends' Fight or Fright event will be running from today, 15 October, through to 5 November.
Last Updated: October 15, 2019