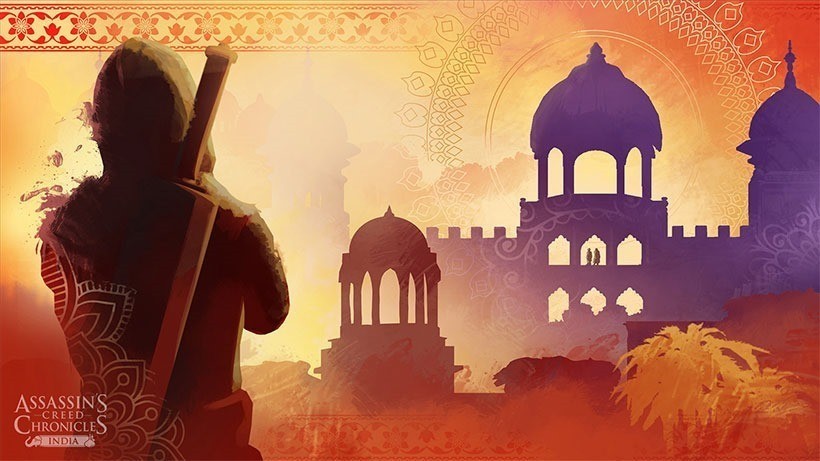 Do you miss Prince of Persia? I miss Prince of Persia – and no, not the slightly more modern take on the franchise that happened with the excellent Sands of Time and its sequels. I'm sure as hell not talking about the rather divisive 2008 reboot.
Nope, I'm talking about the original side scrolling game that had you leaping about, drinking potions and miserably falling to your death down pits that have spikes at the bottom. I suppose in many ways Assassins Creed is the natural evolution of the 3D games in the Sands trilogy. If that's the case, then Assassin's Creed Chronicles must surely be the natural evolution of the Prince of Persia games that gave me endless hours of fun and frustration.
The first one, Assassin's Creed Chronicles: China, did a pretty damned good job of giving the series a 2.D, sidescrolling stealth makeover.
"A joy to play for any fan of stealth and secret stabbing, Assassin's Creed Chronicles: China is nuanced and immersive in a gorgeous setting. If you loved Mark of the Ninja, you really shouldn't miss out on this one," Zoe said in her review, giving the game a glowing 8.
The next one, Assassin's Creed Chronicles: India is on its way soon, and will bringing that same "Mark of the Ninja and Gunpoint-inspired gameplay to a different bit of Asia.
"The year is 1841, and tensions between the Sikh Empire and the East India Company have been escalating. You are Arbaaz Mir, a master assassin, who must navigate this dangerous and uncertain time to save the one he loves and recover a mysterious item which was stolen from the Brotherhood."
Here's a trailer. The game is out on digital platforms on January 12. If you prefer physical, it'll be out in February along with Assassin's Creed Chronicles: China and a Russian adventure in February.
Last Updated: January 7, 2016